Gervonta Davis, a professional boxer known as the "Tank," has been arrested in Florida for domestic abuse. Davis is a well-known figure in the boxing world, having been a mainstay in the sport for nearly a decade and achieving an undefeated record of 27-0. However, he has faced legal issues in the past, including an arrest in 2020 for allegedly assaulting his ex-girlfriend at a celebrity basketball game.
As reported by TMZ sports, The latest arrest took place on Tuesday night, just two weeks before his scheduled fight with Hector Luis Garcia. Inmate records in Broward County show that Davis was arrested in Parkland on a charge of battery causing bodily harm.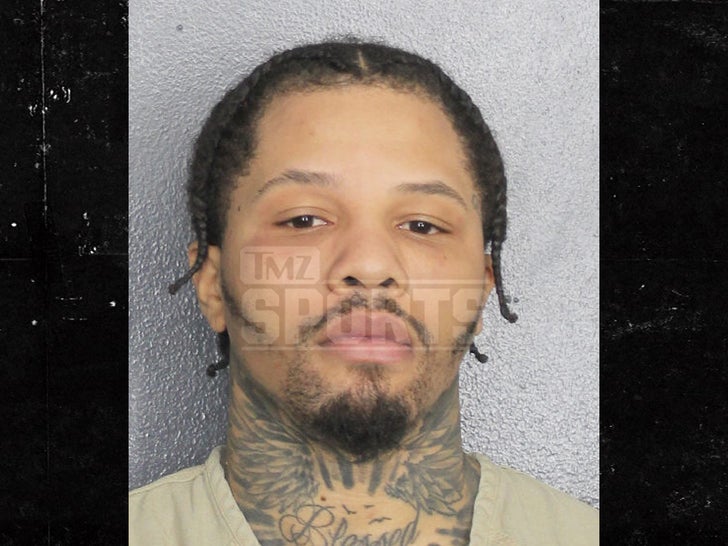 He is currently awaiting a bond hearing and it is unclear at this time if the charges will affect his upcoming fight. Davis was taken into jail and his mug shot was taken, and he remained there as of early Wednesday morning. Details about the incident, including when and who was involved, have not yet been released.
Since the news of his latest arrest broke, many of his followers have been curious about his personal life; in this entry, we'll discuss who is Gervonta Davis' girlfriend right now.
Are Gervonta Davis And Vanessa Posso Dating?
Gervonta Davis, a professional boxer, has recently been arrested on suspicion of domestic assault. It is unclear if the incident involved his current girlfriend, but there have been rumors about his relationships with various women. Vanessa Posso, a model, influencer, and businesswoman, is said to have dated Davis until this summer.
Posso runs a jewelry store called "Its Rich Girlz" and is active on social media, often discussing collaborations with various brands. Ashley Burgos, a model and business owner from the United States, has also been rumored to be involved with Davis.
The two women reportedly had a heated argument on social media, with Burgos daring Posso to meet her in Los Angeles. Both later deleted their Instagram stories. It is not known at this time who Davis's current girlfriend is, but more information may become available as the situation develops.
Also read: Who Is Kathy Fang's Husband? Detailed Look Into Her Personal Life!
Davis's Arrest Comes 11 Days Prior To His Title Defence Against Hector Luis Garcia 
This news comes eleven days before Davis is set to defend his WBA "Regular" lightweight title against Hector Luis Garcia of the Dominican Republic (16-0, 10KOs; 3NC). Davis is training in South Florida for the fight, which is set to be the main event of a Showtime Pay-Per-View event on January 7 that will be put on by Premier Boxing Champions (PBC) from Capital One Arena in Washington, D.C.
Due to the late hour, no one from Showtime was available to talk about what happened. PBC does not comment on active legal matters.
The law that goes with the arrest record says, "(1) (a) A person commits the crime of battery when he or she… (2) Someone who has been convicted of battery, aggravated battery, or felony battery once before is guilty of a felony of the third degree if they commit a second or subsequent battery. This is punishable by s. 775.082, s. 775.083, or s. 775.084. For the purposes of this section, a "conviction" is a finding of guilt that comes from a plea or a trial, even if judgment is not given or a plea of "no contest" is entered.
Also read: Know About Jo Mersa Marley's Wife And Net Worth: The Singer Dies At 31
Davis was arrested before and charged with two misdemeanor counts of Simple Battery Domestic Violence in a Miami-Dade County court in February 2020, during Super Bowl week in Miami. Records from the Dade County Clerk of the Courts show that the case went on for almost three years before the prosecution dropped the charges on December 13.