Gwyneth Kate Paltrow Falchuk is a well-known American actress and a successful businesswoman. Her remarkable achievements include being honored with prestigious awards, such as the Academy Award, the Golden Globe Award, and the Primetime Emmy Award.
Gwyneth Paltrow is preparing for her departure from the public eye, sharing her vision for life after retirement. The Oscar-winning actress articulated her plans in an interview with Bustle, stating, "I will literally disappear from public life. No one will ever see me again."
Paltrow has intentions to divest her wellness company, Goop, which she established in 2008. She aspires to step away from her business endeavors in "a few more years" to prioritize her family.
On the other hand, the issue of aging and plastic surgery has often been a sensitive subject for many celebrities. Gwyneth Paltrow, however, is unapologetic about discussing her experiences with cosmetic procedures.
She has undergone a stunning transformation over her acting career and consistently looks remarkable at various red-carpet events. Let's read more about her.
Gwyneth Paltrow Opens Up About Her Cosmetic Procedure Experiences
Gwyneth Paltrow, known for her passion for wellness, natural ingredients, and a "clean" lifestyle, takes a somewhat contrasting approach when it comes to her own appearance.
In 2013, at the age of 40, she openly stated, "I've probably tried everything. I would be scared to go under the knife, but you know, talk to me when I'm 50. I'll try anything. Except I won't do Botox again, because I looked crazy. I looked like Joan Rivers!"
Also read: Vince McMahon's Plastic Surgery: A Peek Into Her Transformative Journey
Now, at 51, Paltrow has acknowledged using various non-invasive procedures such as lasers, Thermage skin tightening, chemical peels, and microdermabrasion to maintain her youthful appearance. Additionally, she incorporates her Goop line of skincare products into her routine.
Notably, she has also embraced an alternative to Botox, known as Xeomin, which she endorsed as a spokesperson.
Inside Gwyneth Paltrow And Her Husband's Relationship
Gwyneth Paltrow has described her husband, Brad Falchuk, as a "great partner" and explained how their relationship has positively affected her. The couple initially met on the set of "Glee," where Paltrow won an Emmy for her guest role, and they exchanged vows in 2018.
In an interview with Bustle, the 51-year-old actress revealed how being with Falchuk has boosted her self-confidence. She expressed, "I love my husband so much, so that's really shifted things for me," in response to a question about whether she now feels free from the male gaze. "I probably don't walk into a room the way I used to walk into a room because of that."
Paltrow also conveyed her deep appreciation, saying, "I feel really lucky. He's a great guy, and he's my best friend." She went on to characterize Falchuk as "so patient" and "so nonjudgmental and open-minded."
Also read: What Did Jada Say About Tupac? Their Relationship Explored
Gwyneth Paltrow Decided To Disappear From Public Life After Retirement
Gwyneth Paltrow had previously shifted her focus away from her Hollywood career to concentrate on her lifestyle brand, Goop. However, in a recent interview with Bustle, the former actress disclosed her plans to step out of the spotlight entirely.
Paltrow acknowledged that while she's not yet prepared to sell her expanding business empire, she has contemplated her next steps. She shared, "I will literally disappear from public life. No one will ever see me again," emphasizing that she doesn't anticipate selling Goop for "a few more years."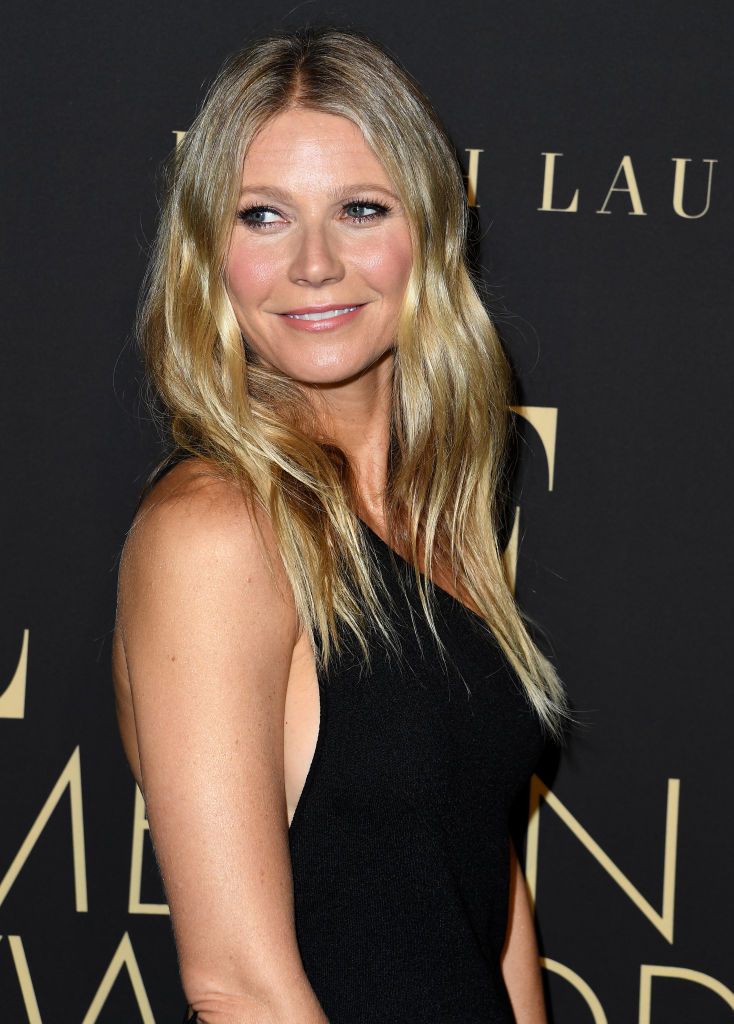 The 51-year-old, who is the daughter of actress Blythe Danner and producer Bruce Paltrow, admitted that she has never found personal satisfaction in her celebrity status.
Paltrow also mentioned that monetary wealth has never been her driving force. She revealed, "I could never be drawn to someone solely because they're extremely wealthy… And I don't make decisions with the intention of accumulating value in an inappropriate manner."