Henry Albert Azaria is an American actor, comedian, and writer who initially had limited experience in voice acting. However, he quickly became a fixture of the show's second season, utilizing his talent to mimic renowned actors and characters in many of his performances. Azaria's exceptional work on the show has earned him six Emmy Awards and a Screen Actors Guild Award.
Aside from his career, if you are curious to know about Azaria's personal life, he is currently married to Katie Wright. Hank Azaria and his wife, Katie Wright, have chosen to keep a low profile throughout their 14-year marriage, avoiding public attention. However, he was previously married to actress Helen Hunt, but their union was brief before he married Katie. This article is for those who are interested to know more about their relationship and also about his ex-wife.
Who Is Katie Wright, Hank Azaria's Wife?
Katie, an actress, is most recognized for her portrayal of Tanya in the horror-comedy film Idle Hands from 1999, in which she starred alongside her brother, Jack Noseworthy. Additionally, Katie had recurring roles in two soap operas: Malibu Shores, where she played Nina Gerard, and Melrose Place, where she portrayed Chelsea Fielding. Her television debut was in 1993 with two episodes of The Wonder Years.
Following her debut on The Wonder Years, Katie continued to land minor roles in various TV shows and made-for-TV movies. In 2000, she wrote and co-produced the movie Hairshirt, earning the Best Actress award at the Slamdunk Film Festival.
Also read: Know About Lee Zeldin's Wife And Children!
Katie decided to pursue a different career path in 2001 and became a family therapist, bringing her acting credits to a close. In 2007, she started dating Hank Azaria and the couple tied the knot later that year. They welcomed their son, Hal Azaria, two years after their marriage.
Hank Azaria's Relationship With His Ex-Wife Helen Hunt
In the mid-1990s, Hank Azaria and Helen Hunt found themselves both single and subsequently met. They began dating and were together for about five years.
Helen Hunt and Hank Azaria got married in 1999 after being in a relationship for several years. Given the length of time, they spent together prior to their wedding, it was widely expected that their marriage would endure for a significant period. However, after only 17 months of matrimony, Hunt filed for divorce, with sources claiming that the couple had already been living apart for six months prior to the divorce filing.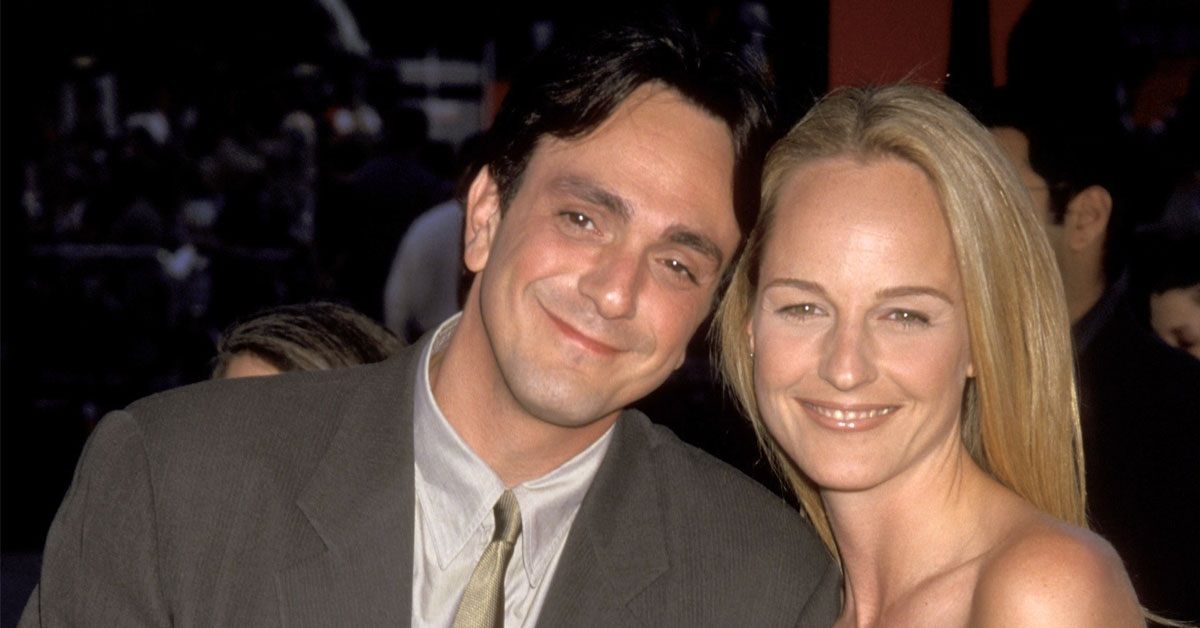 Also read: Who Is Kelly Slater's Girlfriend? Know About Their Relationship
Despite their divorce, Helen Hunt and Hank Azaria were able to move forward with their lives. After their split, Hunt began dating Matthew Carnahan, a film producer, writer, and director, in 2001. They welcomed a daughter in 2004, but the couple eventually ended their relationship in 2017.
Azaria took longer to find love again, but eventually tied the knot with Katie Wright, a former actor, in 2007. The couple welcomed a son in 2009 and they are still happily together today.