Jared Kushner, the son-in-law of former president Donald Trump, and the controversial billionaire Elon Musk, the new owner of Twitter, were seen attending the World Cup final in Qatar together. As the photo went viral, many people began to speculate about the subject of Elon Musk and Jared Kushner's connection. The photographs quickly gained widespread attention, with many on social media wondering what their relationship was.
There are currently strong rumors going around that Jared Kushner, who is the son-in-law of Donald Trump, has emerged as Elon Musk's choice to become the CEO of Twitter. Keep reading to know more.
Jared Kushner And Elon Musk Spotted Together At World Cup Final
It was speculated that Kushner and Musk were standing next to one other during the game. The former White House adviser and husband of President Trump's daughter Ivanka were also spotted at other World Cup games.
Mr. Musk was in Qatar on Sunday to watch the World Cup final game between Argentina and France. He also tweeted live text and video from Sunday's final. "A fight in the desert. Couldn't ask for a better game, "In one of his tweets about the match, he said. Mr. Trump's former lawyer, Michael Cohen, retweeted a picture of Mr. Musk and Mr. Kushner that was posted by US Congressman Eric Swalwell with the caption, "They say a picture is worth a thousand words…" In his tweet, Mr. Cohen said, "More like 2 billion!"
As per Newsweek, Mr. Cohen was talking about Mr. Kushner, who, after leaving the White House last year, got a $2 billion investment from the Public Investment Fund, which is led by Saudi Crown Prince Mohammed bin Salman.
Also read: Who Is Taylor Lorenz? Why Did Twitter Suspend The Tech Journalist?
Is Jared Kushner Going To Be Twitter's Next CEO?
Recently, a public poll was also conducted by Republican billionaire Elon Musk asked users whether or not he should step down as CEO of Twitter; 57% said he should, while 42.5% said he shouldn't.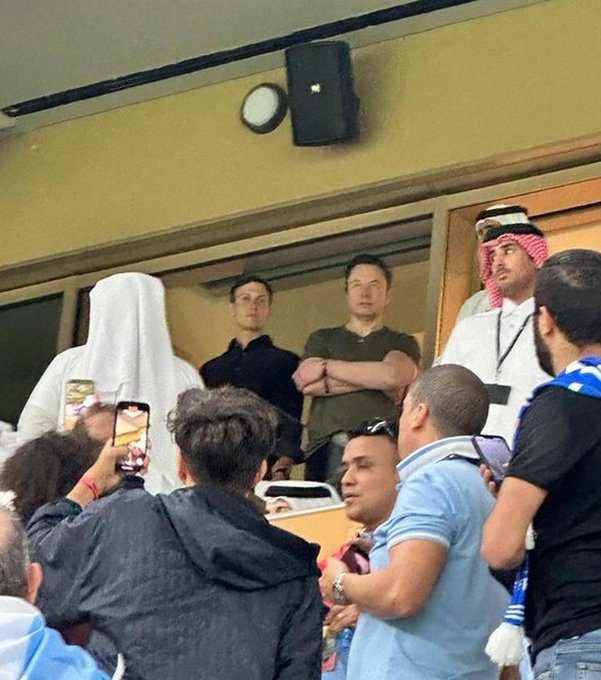 One Twitter user wrote, "I have no idea if it's Kushner or not. But the fact that he even put up a poll shows that he already knew who was going to replace him. He was never going to run Twitter on his own full-time. He knew that people on the left would rush to vote him out, so he was just messing with them."
So far, these are just speculations as there is no conclusive evidence to prove that Jared Kushner might be the next Twitter CEO. However, since the story is under development so we never know if any such announcement is made. Till then, we would have to wait and watch how the situation unfurls itself.