Jennifer Coolidge is an American actress and comedian who is best known for playing Stifler's mom in the American Pie movie series, Fiona Montgomery in "A Cinderella Story," and Paulette Bonafonté in "Legally Blonde." She is also known for playing Sophie on the CBS show "2 Broke Girls," Roberta on "Joey," and Betty on "The Secret Life of the American Teenager."
On the big screen, she was in movies like "Down to Earth," "Plump Fiction," "Zoolander," "Carolina," "American Dreamz," "A Night at the Roxbury," and "Mascots," just to name a few. The American actress has also done voice work for many movies and TV shows, including "Robots," "Igor," "The Emoji Movie," "Fish Hooks," and "Gravity Falls."
Coolidge is also a former member of The Groundlings, a sketch comedy group based in Los Angeles.
She is again hitting headlines because she won the Primetime Emmy Award for Outstanding Supporting Actress in a Limited Series for her role in "The White Lotus".
People often Google to find out if Sophie from Two Broke Girls is pregnant. We are here to quench your thirst.
Is Jennifer Coolidge Pregnant?
The 61-year-old woman does not have any children, and she is not pregnant. However, her character in the movie was pregnant. When replying to thirst tweets from her admirers on BuzzFeed Celeb in 2020, she playfully explained that as being barren.
She told the reporter, "Oh, yeah, just because of that movie, not because of real life." "I truly don't have any kids. I was barren."
Also Read: Everything You Need To Know About Emmy 2022 Winner Jean Smart!
Coolidge talked about the movie American Pie. In a scene early in the movie, John Cho says, "Mom, I'd like to f—." Fans still call Jennifer Coolidge a MILF 20 years later, even though she doesn't have any children of her own.
Regarding the American actress' romantic relationships, in 2001, she was dating Chris Kattan, who was ten years her junior. In the wake of their breakup, Coolidge began dating Banks McClintock. The American beauty is currently splitting her time between two homes, one in Hollywood, California, and the other in New Orleans.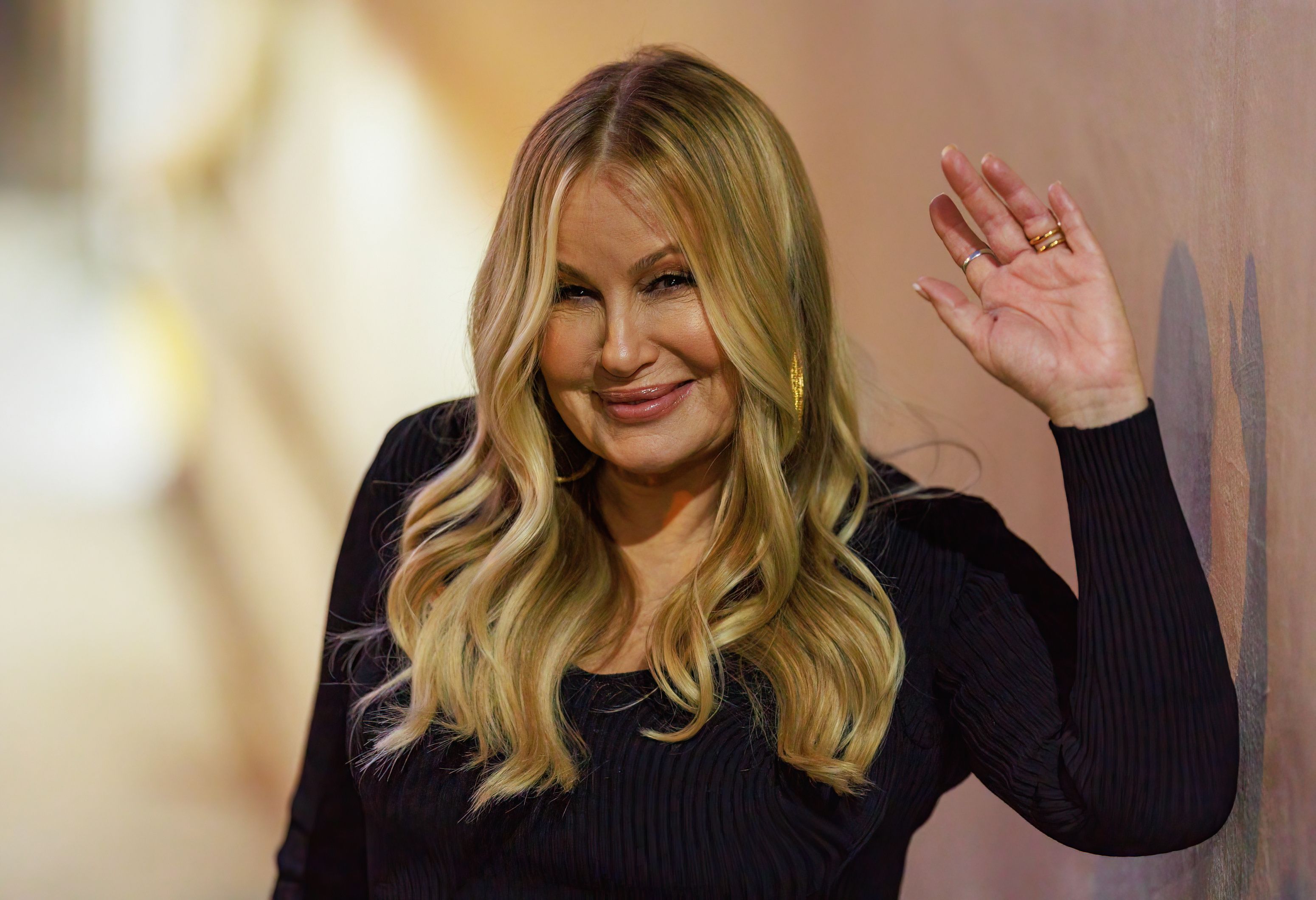 She has no immediate plans to be married. She has a history of supporting AIDS relief and animal rights through her humanitarian efforts.
Jennifer's Epic Moments On Emmy's Stage
Jennifer Coolidge created one of the most meme-worthy moments of the 2022 Emmy Awards by dancing while the show's music tried to play her off-stage.
Coolidge won the Emmy for outstanding supporting actress in a limited or anthology series or movie for her role as Tanya McQuoid in the HBO limited series "The White Lotus." The award was given on Monday night.
Also Read: Who Is "Squid Game" Actor Lee Jung-Jae's Girlfriend?
"Hey, hi," Coolidge said to the crowd while wearing a shimmering emerald green dress.
Coolidge's speech was full of funny parts, like when she said that a lavender bath she had taken before the award show had made her "swell up in my dress" and made it hard for her to speak.
When the music started to play her off the stage, Coolidge objected and kept thanking everyone. The music then changed to a jazzy version of "Hit the Road Jack," and Coolidge started to move her hips and dance to the beat.
Many Twitter users praised Coolidge's speech and called it funny, while others criticized the Emmys for being so bold as to play her off during her speech.