Tom became one of the world's most eligible bachelors after his split with Gisele Bundchen. Tom Brady's divorce may have given some admirers the impression that he is open to continuing his dating life. And now months after his divorce from Giselle, rumors began circulating that he was dating a 26-year-old model.
The rumors began to swirl when Veronika Rajek, a model, cheered Tom Brady's victory because he is her favorite NFL player. Veronika Rajek has recently been well-known in the United States after being introduced to the public through her appreciation of Tom Brady.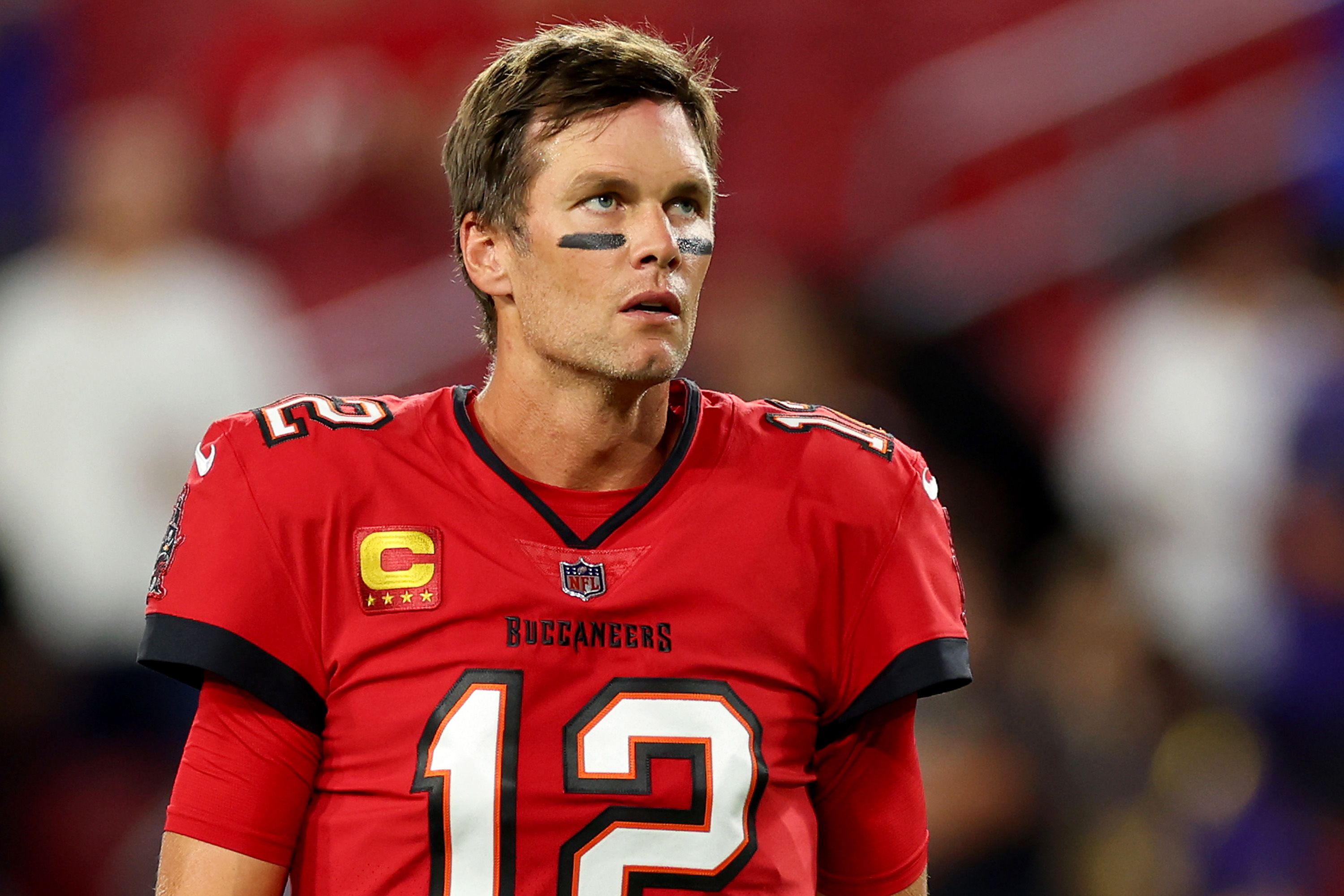 Fans are now wondering if the speculations that the recently divorced Tom Brady is dating a lovely model named Veronika are true or if they are simply rumors. Read on to know everything about their dating rumors.
What Led Dating Rumors Between Tom Brady And Veronika Rajek?
The model praised Buccaneers quarterback Tom Brady on Instagram after he led his team to an amazing comeback victory over the Saints. On Monday, December 8, Brady, who is in his 23rd season in the NFL, led Tampa Bay to a 17-16 victory over the New Orleans Saints thanks to his two fourth-quarter touchdown passes.
Also read: Who Is John Mayer's Girlfriend? Dating Rumors With Kiernan Shipka
"I saw the LEGEND, and if anyone asks me again if I love Brady, yes I do and show me, someone who doesn't," Rajek wrote alongside photos of herself wearing Brady's Buccaneers jersey. "Even his haters love him because they know he is the [goat]." "@tombrady, thank you for an amazing show! #GOATFOREVER #12," she said. Some of Rajek's fans agreed with her opinions about Brady, 45, while others thought her comments were flirty because Brady got divorced from supermodel Gisele Bündchen.
Who Is Tom Brady's Rumored Girlfriend Veronika Rajek?
Veronika is a model from the Central European country of Slovakia. The swimsuit enthusiast is also a fashion brand ambassador for Fashion Nova. She is frequently seen on her Instagram promoting their clothing and bikinis.
Veronika has also modeled for some pretty impressive designers, including Blumarine, Vera Wang, Hide & Jack, Moschino, and Philip Plain, according to her website. The social media star has also walked multiple runways for Miami Swim Week, which she publicized on her Instagram profile.
Also read: Why Is Sean Penn Trending On Twitter? Shows Support For Ukraine And Gets Trolled
After the Tampa Bay Buccaneers and New Orleans Saints game, the influencer stoked dating rumors between her and the NFL star. Even though Tom and Veronika haven't confirmed their relationship publicly, they're widely believed to be dating by fans. However, since the story is under development so we never know if any such announcement is made. Till then, we would have to wait and watch how the situation unfurls itself.