Since Will Smith's incident at the Academy Awards, the Smith family has been the talk of the town. Jaden Smith has also become very popular lately, which makes sense since he is the son of the controversial megastar.
Every time Jaden Smith says something, people tend to look at him funny. In 2018, The Independent said, "For some, he is a woke thought leader who is wise beyond his years." "For others, he is a spoiled brat with a lot of advantages."
He is known for the remake of The Karate Kid and for his music. He is also known for saying that he was dating Tyler the Creator at a concert in 2017. So, is Jaden Smith dating Tyler the Creator, and are they still together?
Jaden Smith And Tyler The Creator Relationship Update: Are They Still Dating?
In California in 2017, Jaden Smith put on a concert at Camp Flog Gnaw. He told the crowd that Tyler the Creator was his boyfriend while he was performing, which made some people think he might be gay.
"I just wanna say Tyler, the Creator is the best friend in the world and I love him so f* much,"  Jaden told the crowd between songs at Camp Flog Gnaw, a California music festival founded by Tyler. "And I wanna tell you guys something — I wanna tell you, Tyler doesn't wanna say — but Tyler's my motherf* boyfriend! And he's been my motherf* boyfriend my whole f* life! Tyler, the Creator is my f boyfriend! It's true!" 
The audience seemed to like it, but Tyler's face was covered, so it was hard to tell what he thought from the front row. Do they really go out together? To really understand how these two interact, you have to go back to the beginning of their sometimes rocky relationship.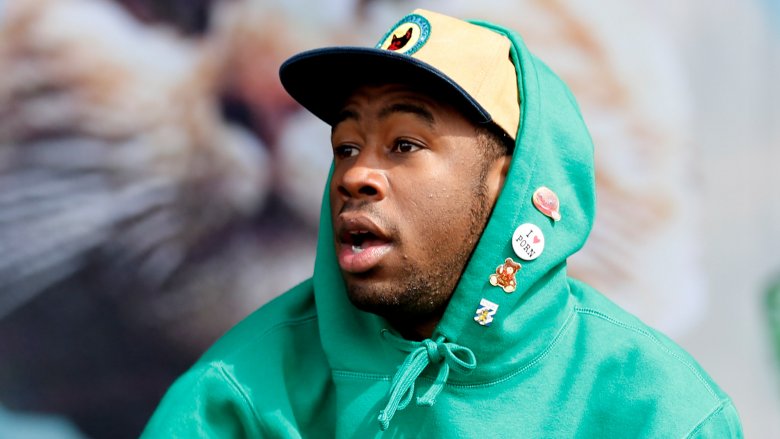 Tyler and Jaden have never said anything that even came close to confirming they were dating. There were times when they posted things on social media that seemed to indicate that they might be dating. After Jaden Smith said that he and Tyler the Creator were dating, there was still nothing that could prove that they were in fact dating.
Over the next few years, there were also times when Jaden Smith was linked to female celebrities. This made fans wonder if he was gay or if he was just joking about his relationship with Tyler the Creator. Five years after that news broke, Jaden Smith has been seen with or linked to a lot of other famous people.
If Jaden and Tyler were dating at all, it is unlikely that they are still together. Because, as was already said, Jaden Smith has been linked to other famous women since then.
Also read: Who Is Anthony Edwards Girlfriend? Complete Details!
Jaden Has Been Linked With Other People
Just a few weeks after calling Tyler, the Creator his boyfriend, Jaden Smith was seen on a "romantic date" with an unknown woman in Paris. Whoever she is, she isn't the first young woman Smith is said to be dating. He was reportedly Kylie Jenner's date to the Kimye wedding reception, and he has also been linked to Odessa Adlon, Amandla Stenberg, Stella Hudgens, Madison Pettis, and Sofia Richie. In 2016, he got very close to Sarah Snyder.
More recently, Jaden Smith has been linked to model and social media influencer Sab Zada since 2020, when they were seen holding hands. Also, on Valentine's Day in 2022, they were seen having lunch together.
In this way, it's possible that Jaden and Tyler broke up a few years after Smith said this. Still, this seems to go against what Jaden Smith tweeted in 2020 about "his boyfriend" Tyler the Creator after he won a Grammy Award. This brings us back to the question of whether or not Jaden and Tyler actually went out together.
Also read: Are Seth Macfarlane And Anne Winters Dating?
Did Jaden Smith And Tyler The Creator Ever Really Date?
As was already said, Jaden Smith said that he was dating Tyler the Creator and that he had always been his boyfriend. He later wrote about it on Twitter, and Tyler replied that Jaden is crazy in a way that seemed to show they were having fun.
Since then, they haven't been seen together showing love for each other. On top of that, they never really talked out loud about their relationship to the point where they would tell everyone they were in love or dating. This makes me wonder if they were actually dating when Jaden Smith said that he was dating Tyler the Creator.
Since they have been close friends for a long time, it's possible that they were just messing around at the time. Even though the two artists aren't the same age, they've been friends for a long time and have become quite the pair. This means that it's possible that they're just really close friends and that Jaden was just messing around when he said Tyler was his boyfriend.