James Harden, an American professional basketball player, is widely known for his skills on the court. He is a seven-time All-NBA selection, a former MVP, and is currently playing for the Philadelphia 76ers. Harden was the third overall pick by the Oklahoma City Thunder in the 2009 NBA draft. He played for the Thunder for three seasons before being traded to the Houston Rockets in 2012. He played for the Rockets for nine seasons before demanding a trade to the Brooklyn Nets in January 2021. Harden is known for his exceptional scoring ability, his ball-handling skills, and his signature step-back three-point shot. He has been named an NBA All-Star 10 times, and he won the NBA MVP award in 2018.
However, outside of basketball, he is often in the headlines for his dating life. His relationship with Jessyka Janshel has been the talk of the town for quite some time now. James Harden and Jessyka Janshel are not yet married, but they are in a happy and fulfilling relationship. In this article, we'll take a closer look at who Jessyka Janshel is and how her relationship with Harden has progressed.
Inside James Harden And Jessyka Janshel's Relationship
James Harden's dating life has been a topic of interest for many years. He has been linked to many famous women, including Khloe Kardashian, Ashanti, Amber Rose, and Trina. However, since 2017, he has been in a relationship with Jessyka Janshel.
Jessyka Janshel was born on July 5, 1991, in Texas. She attended Chavez High School and then enrolled at Prairie View A&M University, but she didn't complete her degree. Instead, she pursued a career in modeling and has become quite successful at it. Janshel is known for her work as a social media model and has gained a significant following on Instagram, where she has almost 600K followers.
Janshel and Harden have been spotted together on multiple occasions since 2017. However, the couple has kept their relationship relatively private and hasn't shared many details about it on social media. They didn't even have any pictures together on social media until recently when Janshel posted a picture of the two of them on her Instagram page.
Also Read: Know About Mike Shannon's Wife As He Dies At 83
Who Is Jessyka Janshel?
Jessyka Janshel is a social media model and influencer who has gained a significant following on Instagram. She is known for her stunning looks, and her Instagram page is filled with pictures of herself posing in different outfits. She has been featured in various magazines and music videos and has worked with several brands as an influencer.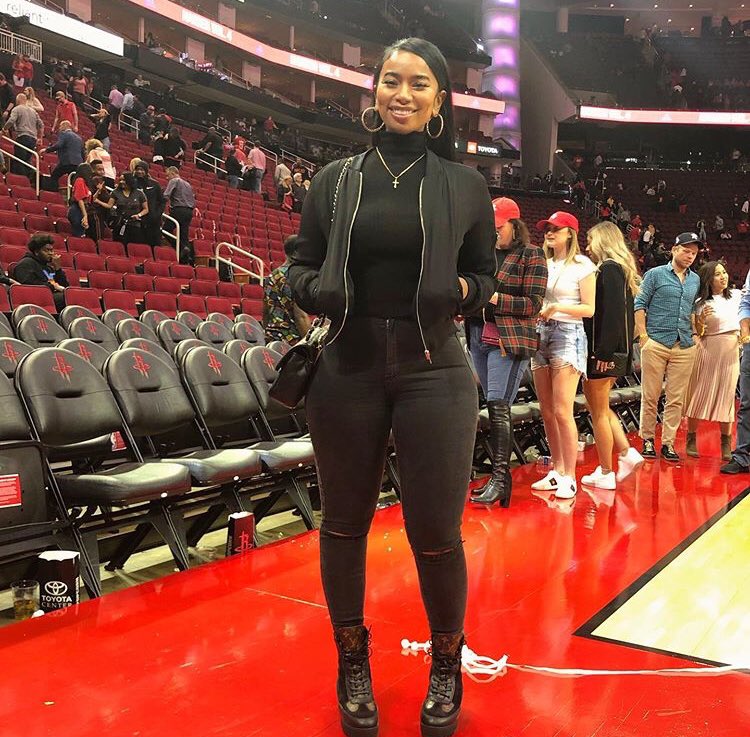 Janshel was born and raised in Texas and attended Chavez High School. She enrolled at Prairie View A&M University but didn't complete her degree. Instead, she decided to pursue a career in modeling, and it seems like it has worked out for her.
Also Read: Meet Shaq Barrett's Wife As His Daughter Drowns In Family Swimming Pool
Know About Harden's Past Relationship
Before Janshel, Harden was in a relationship with Khloe Kardashian. However, their relationship didn't last long, and they broke up in 2016. Since then, Harden has been linked to several other women, including Amber Rose and Ashanti. However, it seems like he has finally found love with Janshel.