James Hong, an American actor, producer, and director, has a rich history of involvement in various productions in U.S. media since the 1950s, where he has depicted an array of characters. Having amassed over 650 credits in film and television by 2022, he holds the distinction of being one of the most prolific actors in history.
James Hong recently achieved a remarkable milestone at the age of 94. He attended the 95th Academy Awards for the very first time on March 12, marking a moment nearly a century in the making. The occasion was made all the more significant as Hong's latest movie, Everything Everywhere All At Once, received a whopping 11 nominations.
Hong remarked on ABC's On the Red Carpet during the Oscars preshow on Sunday, "It's an honor to be here, my first time at the Academy Awards, I'm finally here after 70 years. Truly, I'm 94!"
As one of the most prolific actors in the history of the entertainment industry, James Hong's long overdue recognition at the Oscars was a heartening moment for his legion of fans and peers alike. If you are curious to know about his personal life, then this article is for you.
Meet James Hong's Wife And Children
James Hong was previously married to actress Pearl Huang in 1967, but they separated in 1973. He is currently married to Susan Tong. James, who got married to Susan Tong in 1977, resides in Los Angeles, California, with his wife. However, there is not much known about Susan. They have one daughter named April together.
Also read: Who Is Paul Rodgers' Wife? A Look Into Their Personal Life
April Kristina Hong was born on April 11, 1978, in Los Angeles, California, USA, to James and Susan. She has pursued a career in acting and has appeared in several popular movies such as Kung Fu Panda 2 (2011), Independence Day: Resurgence (2016), and The Mummy: Tomb of the Dragon Emperor (2008), according to her IMDb profile.
James Hong and Susan Hong have been married for a considerable period, but they have chosen to maintain a private life and keep their relationship away from public scrutiny. Nevertheless, they have maintained a strong and supportive bond, with James always acknowledging Susan as his source of strength and support.
Also read: Know About Tan France's Husband, Rob, And Their Relationship
What Is James Hong's Net Worth?
Born on February 22, 1929, in Minneapolis, Minnesota, James Hong is a well-known American actor, voice actor, and director, whose net worth is estimated at $8 million, according to Celebrity Net Worth.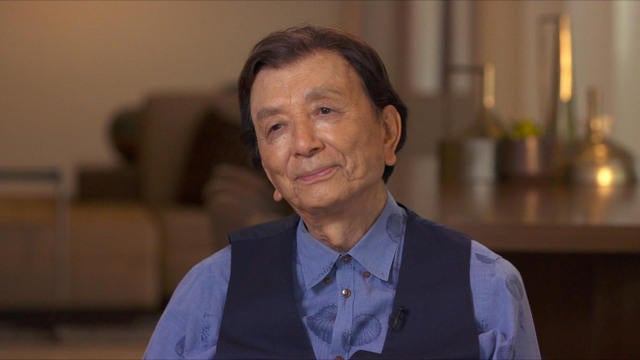 With over 50 years of experience in the entertainment industry, he has portrayed more than 500 characters in various mediums such as films, television, and video games. He also held the position of the former president of the Association of Asian/Pacific American Artists (AAPAA).