Jason Aldean is an American country music singer who was born on February 28, 1977. Since 2005, he has been signed to Broken Bow Records, a record label for which he has put out ten albums and 40 singles. The Recording Industry Association of America says that his album, My Kinda Party, has sold four million copies. Aldean has been nominated for the Grammy Award five times, twice for Best Country Album. Other than that, her wife Brittney Kerr's Instagram photos have also been in the news. In this article, we will tell you everything you need to know about her wife.
Jason Aldean's Wife Trashed All Her Balenciaga Items
In a social media post published on Wednesday, Brittany Aldean made it clear that she would not be welcoming any more Balenciaga items into her home.
A photo of the 33-year-old wife of country music star Jason Aldean carrying clear plastic bags was posted to Instagram. She said this in response to the brand's recent scandal, which saw young models carrying BDSM gear in teddy bear bags for a holiday campaign photoshoot. In the post, there was a picture of Aldean holding clear plastic bags full of handbags and slide sandals by Balenciaga. Aldean wore all black and wore a cross necklace and big sunglasses to go with his outfit.
Meet Jason Aldean's Wife, Brittney Kerr
Brittney Kerr was born on June 19, 1988, in the state of North Carolina. Kerr studied Human Environmental Science in college, but her goal was to become a model. In 2010, Kerr took part in a model search for Victoria's Secret.
Also Read: Musk Suspends Kanye West From Twitter: Allegations Of Inciting Violence
Kerr never became a VS model. Instead, she worked as a cheerleader for the NBA team the Charlotte Bobcats at the time, and as a makeup artist.
In 2012, the 34-year-old woman tried out for the eleventh season of American Idol, determined to make it as a singer. Once again, the young performer did not make the cut. Even though the judges were impressed by her looks and determination, she did not move on in the competition. In September 2012, Aldean and Kerr were seen getting close at a bar. At the time, the country singer was still married to his ex-wife Jessica Ann Ussery.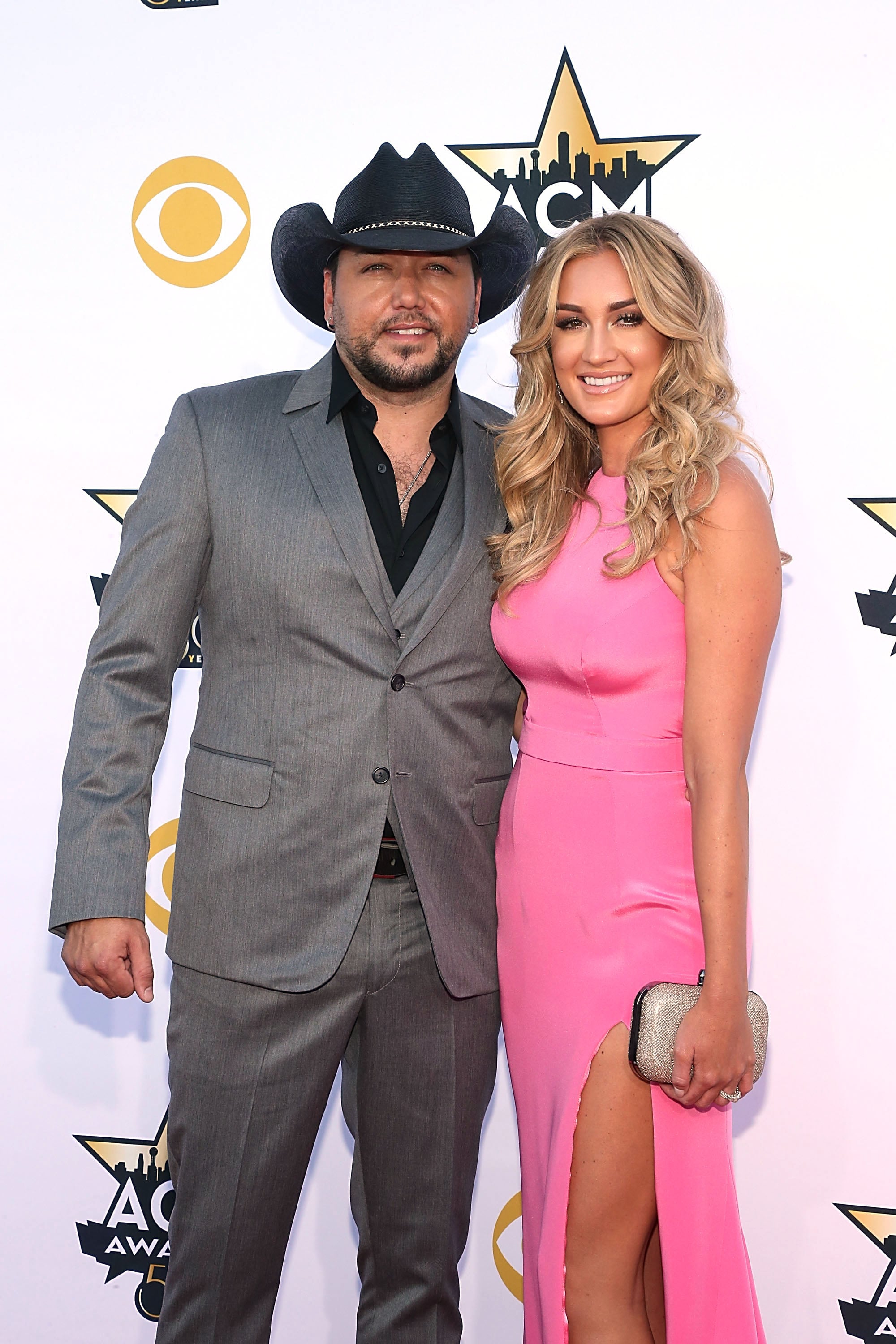 After his divorce, Aldean and Kerr started dating, and they made their first public appearance as a couple at the 2014 CMT Awards. In September 2014, the couple announced that they were going to get married. Six months later, they did. In December 2017, Aldean and Kerr announced the birth of their son, Memphis. Two years later, the ex-American Idol contestant gave birth to their daughter, Navy Rome.
Also Read: Who Is Mark Hyman's Wife? All You Need To Know!
In 2019, Kerr talked to Country Living about becoming a mother for the first time, saying: "In general, becoming a mom has been a bit of a shock, just because our lives are so busy.
Jason's Previous Relationships
Before he married Kerr, the Big Green Tractor singer was married to Ann Ussery for 12 years.
In April 2013, Aldean and his wife Ussery broke up. In a joint statement, they asked for privacy and said again that they would always share the parenting of their daughters Keeley and Kendall.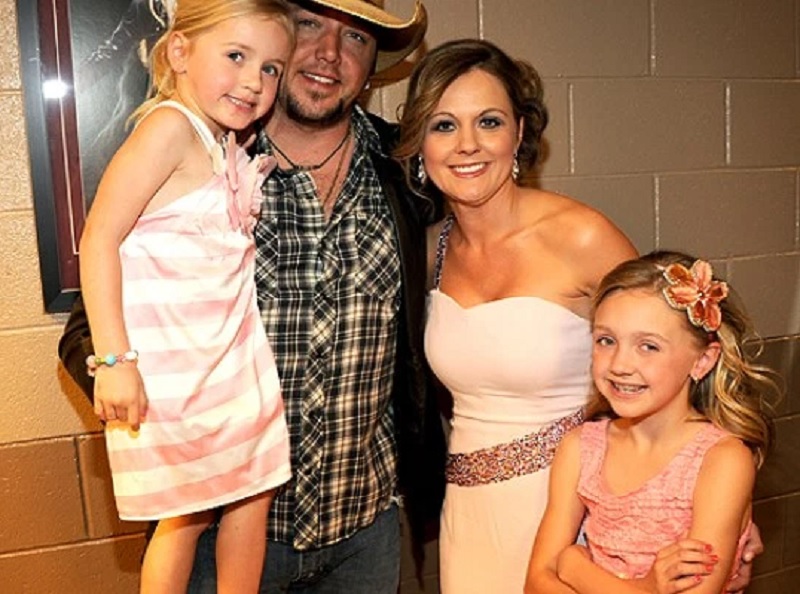 The high school sweethearts were very close before their relationship caused trouble.
"We're best friends," Aldean told the Nashville Music Scene in February 2011.