Joseph Mazzulla is an American professional basketball coach. He is the head coach of the National Basketball Association's Boston Celtics. After Ime Udoka was suspended for the whole 2022–23 season on September 22, 2022, Mazzulla was named interim head coach of the Celtics.
He is the son of basketball coach Dan Mazzulla, who played basketball in college at Bryant and professionally for five years in Chile.
Now the personal life of Joe Mazzulla has piqued the interest of his fans. In this post, we'll cover all the details regarding his wife, children and career.
Who Is Joe Mazzulla's Wife?
Camai Mazzulla is Joe Mazulla's wife. They met at West Virginia University. The couple got married on August 10, 2014, and lived in Fairmont until 2019, when they moved to Boston.
Camai has clearly been a big part of Joe's life and career. When Joe moved from Fairmont to Boston in 2019 to play for the Celtics, he wrote a touching letter to West Virginia about his wife.
Also read: Who Is Tina Knowles' Husband? Tina Has Been Married Twice!
"I spent some of the most important years of my life here, like my college years and the years after college when I grew emotionally and spiritually," he wrote.
"I was also lucky to meet my beautiful wife, get married, start a family, and buy our first home in this city. My family and I have had experiences in West Virginia that we will always be grateful for and never forget.
The couple has two sons, whose names are Michael Harden and Emmanuel Joseph Daniel Mazzulla.
Meet Camai Mazzulla On Social Media
Camai Mazzulla is quite active on social media platforms.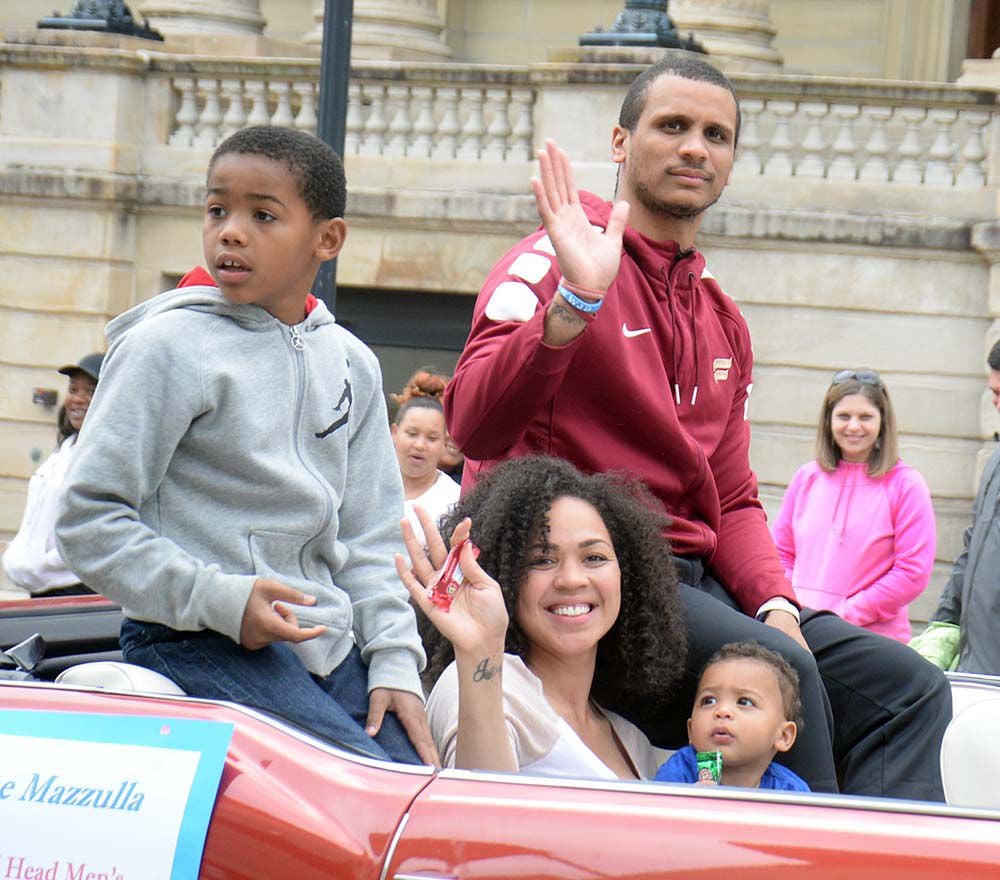 You may find Camai Mazzulla on twitter under the name @MaiMaiAllDay, where she refers herself as coach's wife. Her twitter's header picture is of her with her husband Joe and their two sons.
Camai Mazzulla has an Instagram profile under the name @maimaimazz. As of this writing, she has amassed 1700 followers with 599 posts. She keeps posting pictures of herself with her husband and children of their outings.
Also read: Who Is Billy Porter's Husband? Meet Adam Smith!
Know About Joe Mazzulla's Career
After Mazzulla finished his college, Nova Southeastern offered him a job as a coach. He said no because he wanted to focus on his career. He didn't find any good jobs overseas, so in September 2011 he became an assistant at Glenville State. In 2013, Jerrod Calhoun hired Mazzulla as an assistant at Fairmont State. During the 2016–17 NBA G League season, he worked as an assistant coach for the Maine Red Claws. Mazzulla was named Fairmont State's head coach in March 2017. In his second season, he led the team to a 22–9 record and the 2019 NCAA Division II Tournament, where they lost to Mercyhurst 63–60 in overtime in the first round.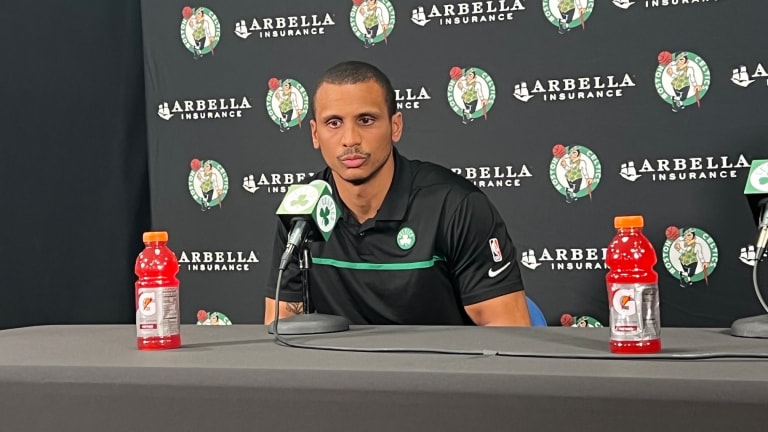 In June of 2019, the Boston Celtics hired him as an assistant coach. After Ime Udoka was suspended for the whole 2022–23 season on September 22, 2022, Mazzulla was named interim head coach of the Celtics.