John Grisham has written forty-seven #1 bestsellers in a row, which have been translated into almost fifty languages. His most recent books are The Judge's List, Sooley, and his third Jake Brigance novel, A Time for Mercy, which is being turned into a limited series by HBO.
Grisham has won the Harper Lee Prize for Legal Fiction twice and received the Library of Congress Creative Achievement Award for Fiction.
When he's not writing, Grisham is on the board of directors for the Innocence Project and Centurion Ministries, two national groups that work to free people who have been wrongfully convicted. In a lot of his fiction, he looks at deep-seated problems in the way our criminal justice system works.
John lives on a farm in central Virginia. Read on to find out more about John's private life.
Who Is John Grisham's Wife?
John and Renee Jones got married on May 8, 1981. Elizabeth Renee Jones and Grisham got married in the pastor's office in the Sunday School building of the First Baptist Church in Oxford, Mississippi. She was one of the best students in English and literature, but Grisham was more impressed by the fact that she could play basketball without getting sweaty.
They have two kids, Shea and Ty Grisham. The family spends their free time moving between their homes in Oxford, Mississippi and Charlottesville, Virginia.
Also Read: Who Is Danielle Maltby's Husband? Is She Dating Michael Allio?
Know More About Renee Grisham
John Grisham's wife, Renee Grisham is involved in her community through the family foundation, which helps fund projects that help women, housing, social justice, education, and the environment. As a part of education, hunger is a powerful need, and the Oakwood Foundation strongly supports it.
Renee serves on the boards of the Presidential Precinct, the UNC Press Advancement Council, and Carolina Performing Arts. She graduated from the University of North Carolina. She is a big fan of ACC basketball, so she travels between Charlottesville and Chapel Hill to watch UNC and UVA games.
John Grisham Says, "I Want All My Books Banned"
John Grisham may be one of the most successful authors ever, but he still has hopes for his books. In other words, he wants them all to be banned. Yes, really.
When Grisham went on "The View" on Tuesday to promote his new book, "The Boys from Biloxi: A Legal Thriller," he talked about his hope.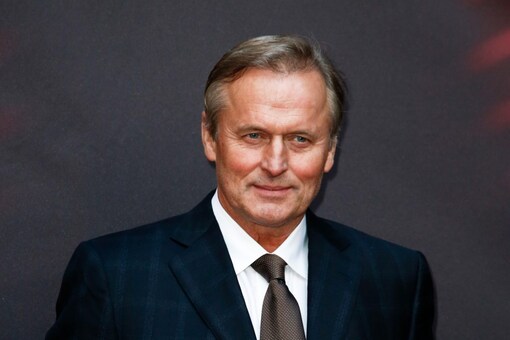 During the interview, the famous author talked about how he writes, why he doesn't write s*x scenes (because of his wife and mother), and other things. But during the talk, host Sara Haines asked Grisham what he thought about the recent push to ban books in schools.
Also Read: Know About J.D. Vance's Wife And Net Worth!
"Oh, I love books that were banned. I wish all of my books could be banned," Grisham replied.
Know About John Grisham's Net Worth
John Grisham is an American writer who has written a lot of books and is worth $400 million, as per Celebrity Net Worth. Every year, Grisham earns between $50 and $80 million in advances and royalties from his books and movies.
John Grisham has sold more than 300 million copies of his books around the world so far in his career. His legal thrillers are well-known. He wrote his first novel, "A Time to Kill," in 1989. Since then, he has written 28 number one bestsellers in a row, and 300 million copies of his books have been sold.
Grisham is also an activist and a politician. For six years, he was a Democrat in the Mississippi House of Representatives.