Kim Wilde is an English pop singer, DJ, and television presenter. In 1981, she had her first hit with the single "Kids in America," which reached No. 2 in the UK. In 1983, she was given the Brit Award for Best British Female Solo Artist.
The 62-year-old pop star and new wave icon seem to be enjoying the prime of her career and personal life. But she just came out with a divorce announcement. Kim Wilde announced her divorce from Hal Fowler, 54, after 25 years of marriage in a shocking joint statement posted on social media.
Kim and Hal released the following joint statement on her Twitter on December 22: "Kim Wilde and Hal Fowler wish to announce that they peacefully separated by an agreement last year and have divorced." "There's no involvement of a third party. They stay on good terms and hope for the best for each other in the next parts of their lives. No further comments or statements will be made.'
Read on to know everything about Kim and Hal's relationship and more about her personal life.
When Did Kim And Hal Tie The Knot?
Kim Wilde married Hal Fowler in 1996. When they were both in The Who's Tommy, a Rock 'n' Roll musical, they got to know each other. Hal is an actor and writer who is best known for appearing in the movies Dracula (2013) and A Midsummer Night's Dream (2018).
Also read: Who Is Brandon Staley's Wife? An Insight Into Their Relationship
Kim has said in interviews that she was immediately drawn to her co-star and now her ex-husband because he "seemed absolutely unimpressed and uninterested" in her pop star status, which is one of the reasons they hit it off (as well as being "very cool" and wearing a "classy leather satchel").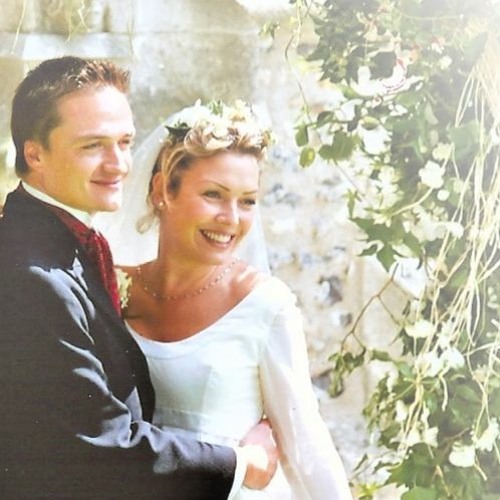 In 1996, after dating for only six months, the couple tied the knot. She has previously stated that her marriage is the greatest blessing in her life.
Wilde married her Tommy co-star Hal Fowler on September 1, 1996, and said she wanted to have kids as soon as possible. On January 3, 1998, she had a baby boy named Harry Tristan. Rose Elizabeth was born on January 13, 2000. And now the pair announced their divorce.
Know More About Kim Wilde
Kim Wilde was the most popular British female solo act of the 1980s, with seventeen UK Top 40 hits. She started a new career as a landscape gardener in 1998, while she was still making music. This included hosting gardening shows on the BBC and Channel 4. In 2005, she won a Gold award for her courtyard garden at the Chelsea Flower Show put on by the Royal Horticultural Society.
Also read: Who Is Tyler Cameron's Girlfriend? All You Need To Know
As part of her career as a gardener, Wilde has written two books. The first, Gardening with Children, was published by Collins on April 4, 2005. The book was translated and published at the same time in Spain, France, Denmark, the Netherlands, and Germany. The German version came out later. The First-Time Gardener, her second book, came out on April 3, 2006, and was also published by Collins. It is a beginner's guide to gardening.