Kimberly Guilfoyle is a prominent American television news personality and former prosecuting attorney. Born on March 9, 1969, Guilfoyle studied at the University of California, Davis, and the University of San Francisco School of Law, where she earned her J.D. degree. She later became a prosecuting attorney in both San Francisco and Los Angeles, California, gaining recognition for her legal expertise.
Guilfoyle's political affiliations took a turn when she became an advisor to the 45th president of the United States, Donald Trump. Her association with Trump Jr., the former president's son, brought her further into the spotlight, leading to increased public appearances and media attention.
Over the years, rumors about her undergoing plastic surgery have made headlines and sparked discussions among her fans and critics alike. In this article, we delve into the speculations surrounding Kimberly Guilfoyle's alleged plastic surgery procedures and explore the incidents that fueled these rumors.
The Rise Of Kimberly Guilfoyle's Plastic Surgery Rumors
The plastic surgery rumors surrounding Kimberly Guilfoyle started gaining traction when she began dating Donald Trump Jr., shortly after his split with his ex-wife Vanessa Trump. As Guilfoyle's appearances in the media increased, some people began comparing her current looks to how she looked in the past. This led to speculation that she might have undergone cosmetic enhancements to maintain her youthful appearance.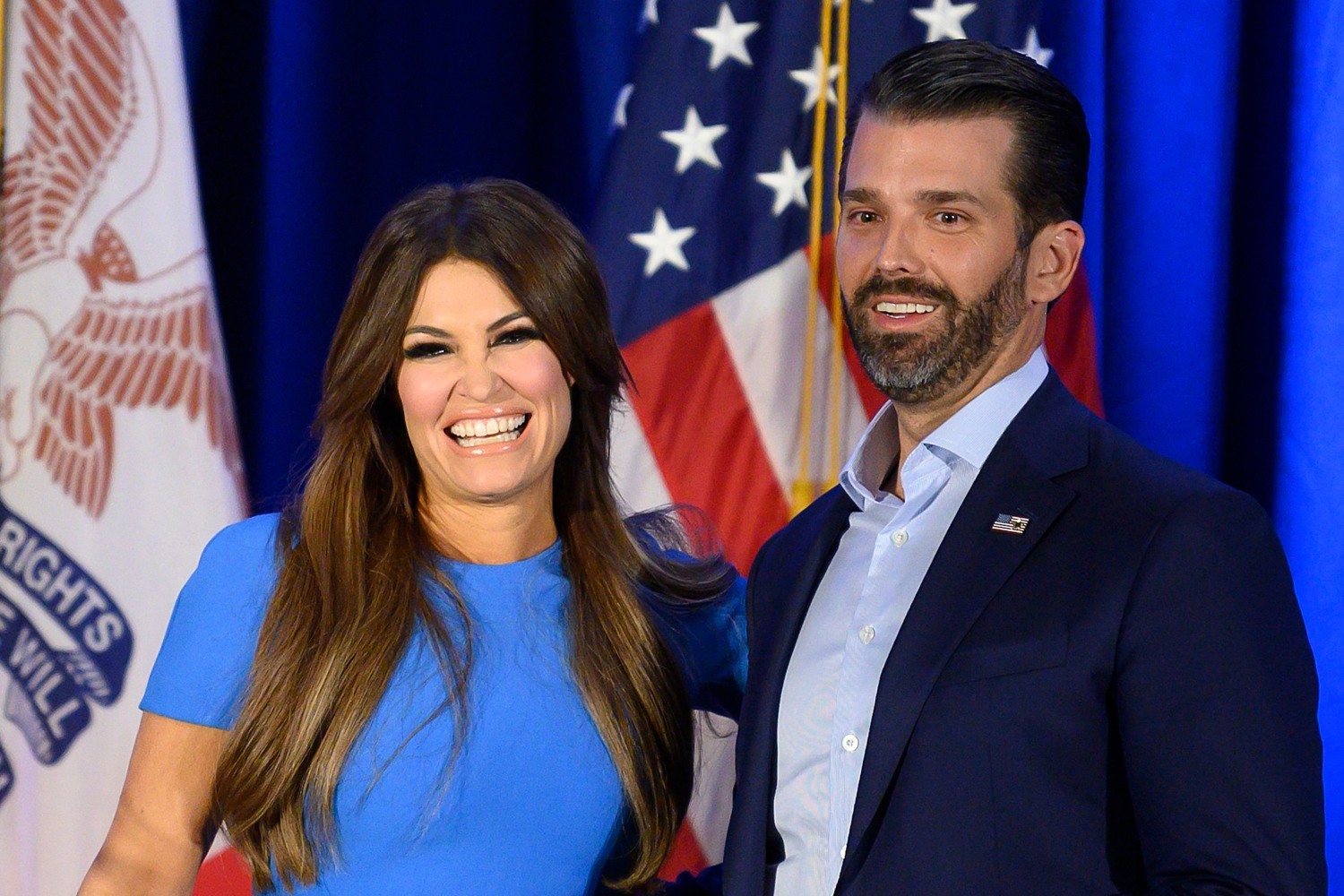 It's worth noting that Guilfoyle had been in the public eye even before her relationship with Trump Jr. During her marriage to Gavin Newsom, who served as the mayor of San Francisco and later became the governor of California, Guilfoyle was the First Lady of San Francisco.
Also Read: Megyn Kelly's Plastic Surgery: Unraveling The Controversy Surrounding Her
Know About Kimberly Guilfoyle's Controversial Airbrushed Picture
During the early days of her relationship with Trump Jr., Guilfoyle's Instagram post featuring a heavily edited picture of the couple caused a stir on social media. The picture showed their faces looking unusually smooth and appeared to have undergone extensive editing, including smoothening filters and high exposure adjustments.
The image was widely criticized and mocked by internet users, who accused Guilfoyle of using excessive Facetune and questioned the authenticity of the couple's appearance in the photograph. Although this particular incident added fuel to the plastic surgery rumors, Guilfoyle has remained tight-lipped about the speculations and has neither confirmed nor denied any cosmetic procedures.
Also Read: Chandra Wilson's Husband: Know About Her Mystery Partner Of 30 Years
Inside Guilfoyle's Personal Life
Throughout her life, Kimberly Guilfoyle has had multiple marriages and relationships. She was first married to Gavin Newsom, a Democratic politician who became the mayor of San Francisco and later the governor of California. After their divorce, Guilfoyle married Eric Villency, a furniture heir, with whom she had a son named Ronan Anthony. However, their marriage also ended in divorce.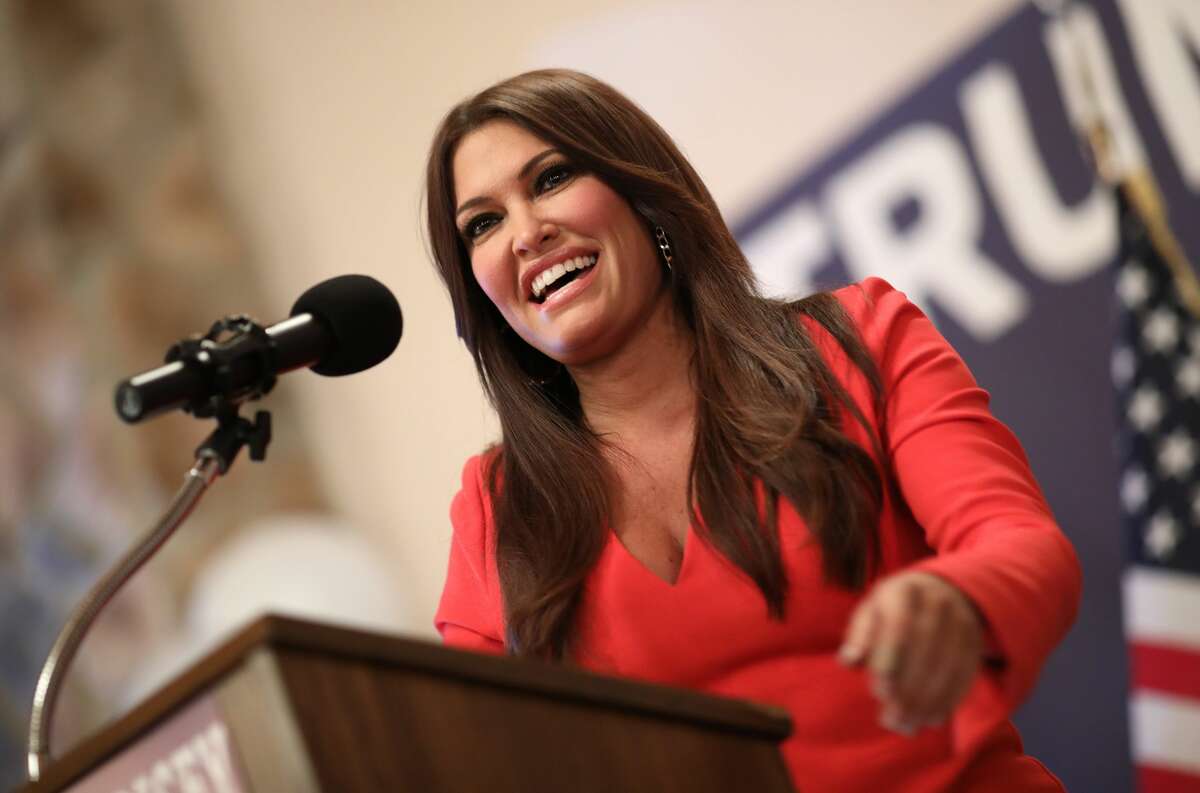 In mid-2018, Guilfoyle's romantic involvement with Donald Trump Jr. came to light after he had filed for divorce from his then-wife Vanessa Trump. The couple eventually got engaged, and they have been actively involved in real estate, buying and selling multi-million dollar homes.
Plastic surgery rumors have been a common occurrence in the lives of many celebrities, including Kimberly Guilfoyle. As with any rumors regarding a person's appearance, it is essential to remember that everyone has the right to privacy and should be judged based on their accomplishments and character rather than on unverified speculations. Kimberly Guilfoyle continues to be a well-known television personality, and her work in the media and legal fields remains the primary focus of her public persona.