According to Shams Charania of The Athletic, the eight-year contract between Nike and the Brooklyn Nets guard Kyrie Irving has come to an end.
Nike revealed on Monday that it had severed ties with the Brooklyn Nets point guard Kyrie Irving, a month after suspending its association with Irving and canceling the release of his anticipated Kyrie 8 signature shoe.
A Nike official confirmed to ESPN that Kyrie Irving is no longer sponsored by the brand. In this post, we will discuss Kyrie Irving's net worth as well as the reasons Nike decided to end their partnership with the Nets star.
What Is Kyrie Irving's Net Worth?
Kyrie Irving has a net worth of $90 million as reported by Celebrity Net Worth. As of this writing, Kyrie Irving has been named an NBA All-Star seven times and has won one NBA championship with the Cavs in 2016. Irving also has a gold medal from the Olympics and has made a lot of money through his salary and endorsements.
Kyrie Irving has been in a number of Pepsi Max ads. He usually plays "Uncle Drew" in these ads. One of these ads was also directed by him. Irving has also played a guest role on Disney's Kickin' It and provided the voice for a Family Guy episode.
Irving signed a deal with Nike in 2014 to become an endorser for the company. He got $11 million a year from the deal. As we said before, Nike told Kyrie on December 4, 2022, that it was ending his contract because of the anti-Semitism scandal.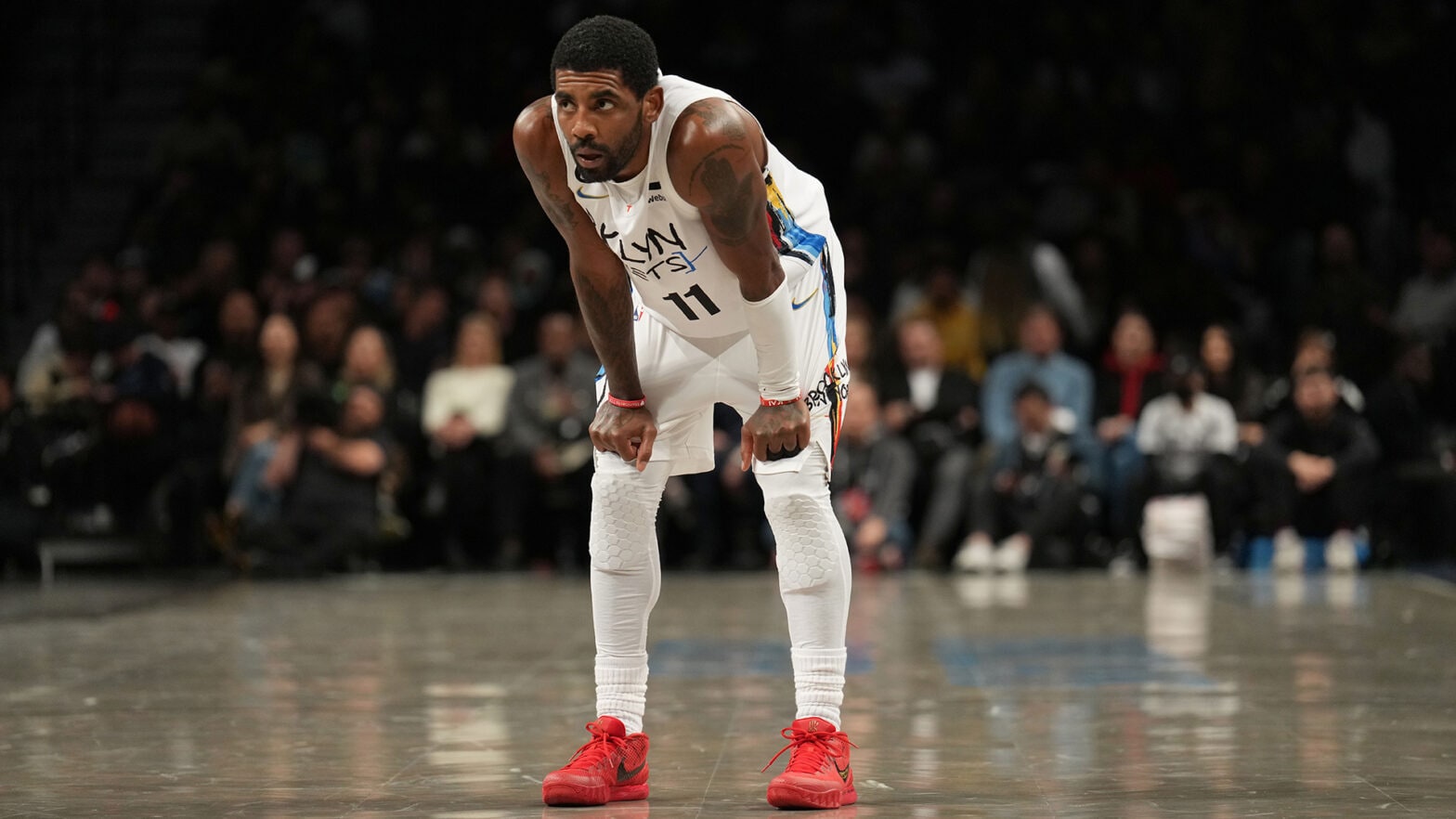 Irving has deals with Pepsi, Skullcandy, and other brands to promote their products. Between June 2017 and June 2018, Kyrie's salary and endorsements brought in $36 million. He made $43 million between June 2018 and June 2019. He made $40 million between June 2019 and June 2020.
Kyrie signed a $94 million deal with the Cavs in 2014 that was for five years. In 2019, he made a deal with the Brooklyn Nets for $141 million over four years. That comes out to an average contract salary of $35 million per year.
Also read: Bob McGrath's Cause Of Death And Net Worth Explored As The 'Sesame Street' Star Dies At 90
Why Did Nike Terminate Partnership With Kyrie Irving?
Early in November, Nike said that it would stop working with Irving because he had tweeted a link to a movie with antisemitic language. After the incident, the Nets suspended Irving indefinitely (it ended up being eight games), and Nike also suspended him.
"Kyrie is no longer a Nike athlete," a Nike company spokesperson told ESPN. Shetellia Riley Irving, Irving's agent, said that the decision was made by both sides. She told CNBC on Monday, "We've decided to go our separate ways, and we wish Nike the best in their future plans."
Irving's deal with the company to use his signature as an endorsement was set to end on October 1, 2023. After Irving shared a link on social media to a book and movie with antisemitic messages, the deal was suddenly canceled 11 months before it was set to end.
Also read: What Is Mbappe's Net Worth In 2022?
"Kyrie did something wrong. It's about that easy, "On Nov. 10, Nike co-founder Phil Knight told CNBC: "We broke up with him because he said some things that we just can't agree with. I had no problem with that."