Leva Bonaparte is a famous entrepreneur and reality TV star. But his husband might be a little shy around the camera, but Leva Bonaparte recently got him to step into the spotlight. Earlier this month, Leva and Lamar went to New York for Fashion Week. On September 18, Leva posted a montage of photos and videos from their trip on Instagram. Whether Lamar liked it or not, he made rare appearances in a few of the photos and videos.
He didn't pose for any formal photos, though. He was only in parts of a few frames, including two selfies he took in an elevator mirror. In a video clip, Lamar's hands and feet were shown while Leva showed off a rose that Lamar had probably bought for her. She wrote in the post's caption, "Just lil bits of my NYC trip with the hubs from my Tiktok account!"
Recently Leva brought her husband Lamar Bonaparte back into the spotlight with a new spin-off series, Southern Hospitality. In case you missed it, the premiere of Southern Hospitality on Bravo premiered on Monday, November 28 at 9 pm ET.
Continue reading if you are interested in learning more about her husband.
Who Is Lamer Bonaparte, Leva Bonaparte's Husband?
The new star of Southern Charm married Lamar Bonaparte, who is 46 and owns the Bonaparte Automotive Group. Lamar's parents, Lamar Bonaparte Sr. and Cynthia E. Bonaparte lived in Charleston when Lamar was born and while he went to Middleton High School. He's also the owner of the Republic Development and Management Group. Lamar has been working in the hospitality industry for 20 years.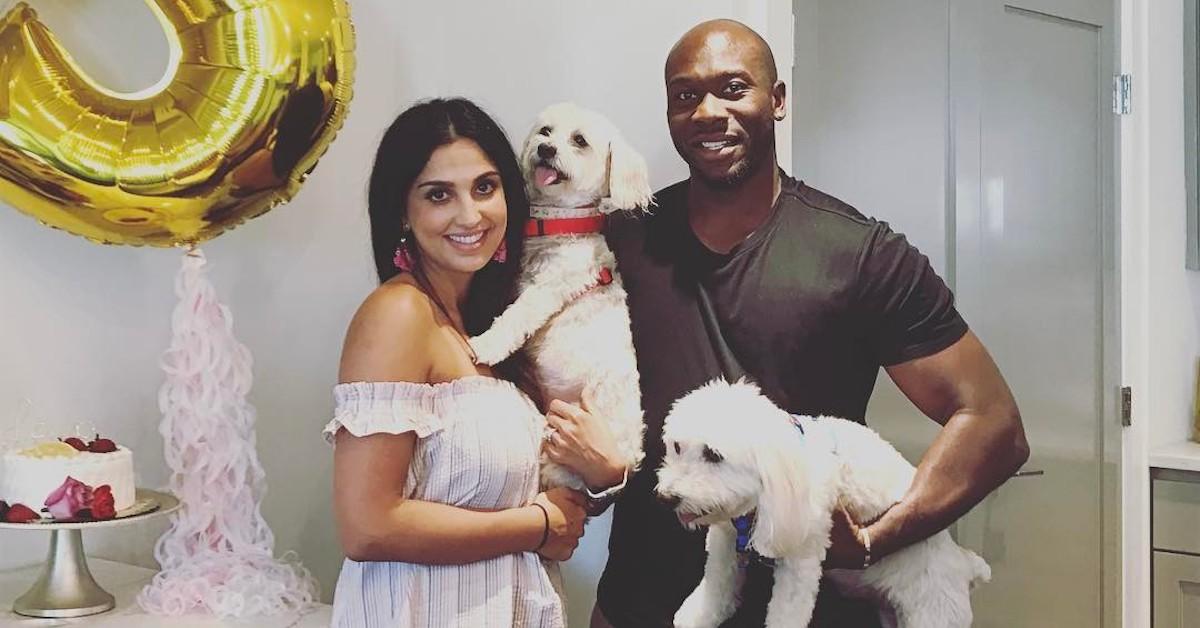 Also Read: Who Is Demi Bagby's Boyfriend In 2022?
Leva and Lamer married in 2013. They are now life and business partners. They own the Bourbon N' Bubbles, 1st Place, Republic Garden & Lounge, and Mesu restaurants and bars on Charlestown's famous King Street. Leva has a young son named Lamar Jr., who was seen several times in season 8 of Southern Charm, which just ended.
If you followed Leva on Instagram before Southern Hospitality came out, you might have noticed that she rarely posts photos with her husband. So, when Lamar also showed up on the show, it surprised a lot of people. Leva told that Lamar wanted to be on the show to show his support for her, but he was not very comfortable with it.
What Is Leva Bonaparte's Net Worth?
According to sources, Leva Bonaparte has a net worth of about $3.6 million. She got it by working in the hospitality business for a long time and starting a business with her husband, Lamar. The couple runs the Republic Development and Management Group together. One of Leva and Lamar's restaurants will be the focus of an upcoming Bravo show. The name of the place is Republic Garden & Lounge.
Also Read: Meet Cris Pannullo's Girlfriend, Heather: The Woman Behind His Success
Leva and Lamar also own Bourbon N' Bubbles, 1st Place, and Mesu, which are all restaurants and bars in Charleston. The 43-year-old doesn't stop there when it comes to making a lot of money. Thrilling says that when she joined the main cast of Southern Charm in season 7, she started getting a $25,000 salary from Bravo.
In Southern Hospitality, Leva Bonaparte will run her Charleston bar, the Republic Garden & Lounge, and manage the "it" crowd of the city, as well as the famous club's staff. On the show, friends and best friends who work at the club will compete for higher positions.
Leva treats her staff like family and will help them reach all of their important life goals. The show reveals Leva's private life with her husband Lamar and her son Lamar Jr.