Matt Painter is a well-known name in college basketball, having coached the Purdue Boilermakers for more than a decade. While the coach's professional life has been covered in-depth, many fans are curious about his personal life, especially his family. In this article, we will take a closer look at Matt Painter's wife, Sherry Painter.
Sherry Painter: The Second Mrs. Matt Painter
Matt Painter married Sherry Painter in October 2018, after being single for five years following his divorce from his first wife, Jerri Painter. Sherry is a registered nurse and a flight attendant who survived breast cancer. Matt has credited his wife as being the biggest influence on their advocacy to help with cancer awareness.
The couple is actively involved in the Real Men Wear Pink advocacy and have helped raise funds worth over $200,000. Their advocacy and charitable work extend beyond this platform, and they are both committed to making a difference in the world.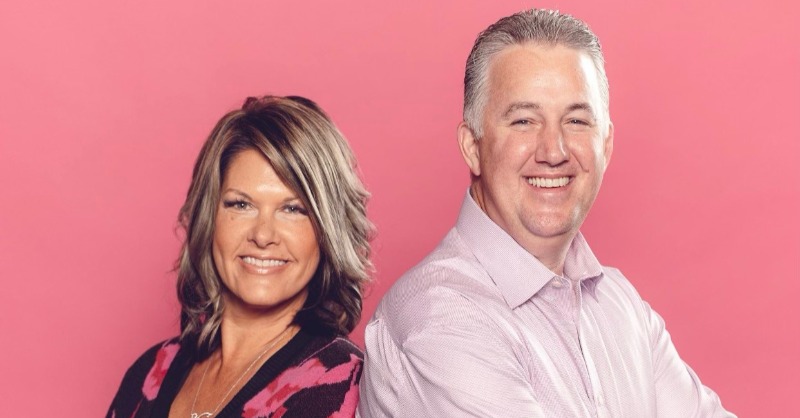 Sherry has two children from her previous marriage to Stephen Plevin, a son, and a daughter. The couple does not have any children together, but Matt has a son, Brayden, with ex-girlfriend Kim Lei and two daughters, Maggie and Emma, with his former wife, Jerri Painter.
Also Read: Who Is Jamie Erdahl's Husband? Inside Their Relationship
Jerri Painter: Matt's First Wife
Matt Painter married Jerri Painter in 2003, after dating for several years. The couple met in 1994, but they were not romantically involved until 2000. Their marriage lasted for a decade before they divorced in 2013. The reasons for their separation were never publicly revealed, and the couple has tried to keep their personal lives private.
Jerri was an athlete in high school and earned a master's degree in clinical social work from Southern Illinois University after graduation. She has also worked as a design specialist at Pottery Barn in San Francisco, California, and was a yoga instructor for six years. Jerri is also a certified personal trainer and occasionally posts on Instagram under the justjp2u username.
Matt and Jerri had two daughters, Maggie and Emma, during their time together. Jerri was also a stepmother to Brayden Painter, Matt's child with Kim Lei.
Matt Painter's Children
Maggie, the eldest daughter of Matt and Jerri, followed in her father's footsteps and enrolled at Purdue University in 2013. She graduated from Purdue in 2017 with a bachelor's degree in hospitality and tourism management. Maggie now works as a consultant at The Bowdoin Group and is also reportedly associated with Earli, Inc.
Emma, Matt and Jerri's second daughter, has mostly stayed out of the public eye. It is unclear what Emma is currently doing, but she was in the news in 2014 when a tragic shooting occurred in her classroom.
Brayden Painter, Matt's son with Kim Lei, is deeply entrenched in the Boilermakers' basketball program. He is currently the manager of the team that his father coaches.
Also Read: Who Is Brian Urlacher's Wife, Jennipher Frost? Relationship Info
In Conclusion
Matt Painter is a successful basketball coach, but his family life has also garnered attention over the years. The coach has been married twice, first to Jerri Painter and currently to Sherry Painter. While Matt and Jerri divorced after a decade of marriage, the couple has tried to keep their personal lives private. Matt and Sherry, on the other hand, have been vocal about their advocacy for cancer awareness and have helped raise funds for the cause. Together, the couple is committed to making a difference in the world.