Maxene Sofia Maria Arroyo Magalona was born on November 23, 1986, in the Philippines. She is an actress, model, TV host, and yoga teacher. She is signed with ABS-CBN right now. She used to be part of the GMA Artist Center as a GMA talent. She was also known for playing Vivian Salvador in My Lover, My Wife, and Donna Vallejo on Daddy Di Do Du. She is best known for playing Alex Acosta on the show Doble Kara, which airs on ABS-CBN.
Recently, the internet is full of talk that Maxene is getting a divorce from her husband, Rob, to whom she has been married from the last four years. Keep reading this post to know about their relationship details.
Meet Maxene Magalona's Husband, Rob Mananquil
Rob Mananquil is a model from Filipino. Robby is known for his work on Sana'y wala nang wakas (2003), Maalaala Mo Kaya (1991), and Understatement: The Bench Underwear and Denim Fashion Show (2008).
In 2015, Magalona began dating musician Rob Mananquil. On Valentine's Day, February 14, 2017, while they were on vacation in Tokyo, the man asked the woman to marry him.
According to the report, the owner of Bench, Ben Chan, the best friend of the bride's father, Michael V, singer Gary Valenciano, and the celebrity couple Richard and Lucy Gomez were all at Maxene Magalona and Rob Mananquil's private church wedding.
Also Read: Who Is Willie Nelson's Wife? He Has Been Married Four Times!
Rob Mananquil and Maxene Magalona got married again on a beach in Boracay a few days after their private church wedding. It brought together the family and friends of the couple. The two used to live in the town of Ubud on the Indonesian island of Bali, where they were learning how to become yoga teachers.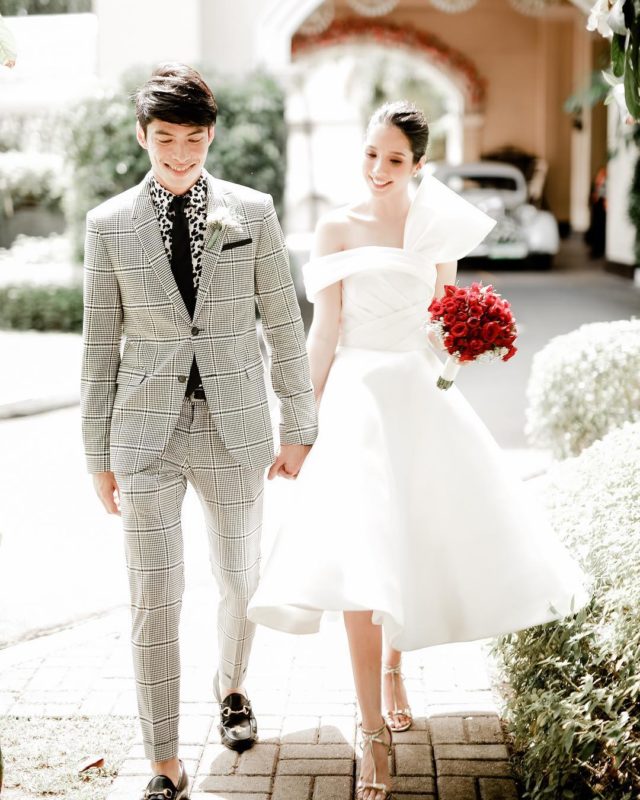 Is Maxene Magalona Getting A Divorce From Her Husband, Rob?
Magalona told Mananquil on Oct. 14 that they were no longer together. This came after she talked about how great it is to be "single and childless." Fans noticed in January 2022 that the actress had stopped following him on Instagram, which led them to think that they had broken up. Maxene Magalona kept her emotional stability when she told the world that she and her husband Rob Mananquil were getting divorced after more than four years of marriage.
Also Read: Who Is Keisha Pulliam's Husband? Is She Pregnant?
In a long Instagram post, the actress shared black-and-white photos of herself in her wedding dress and ring. This was a mature and refreshingly honest way to close a chapter in her life. She wrote her post to help other people who are also going through a hard breakup. She said, "7 ways to get over someone".
Maxene Magalona said she wants to keep in touch with the parents of Rob Mananquil, the man she used to be married to, even though she and Rob's son broke up.
Maxene Magalona has moved out of the home she shared with Rob Mananquil. This happened weeks after she told the public that they were no longer together.
In a video posted to her Instagram page on Monday, Oct. 31, the actress showed how she moved out, from packing her things to finally getting settled in her own apartment.
"Finally moved out of my husband's house and into my own apartment," Magalona said as she thanked the professional organizers who helped the actress "get her life together" while moving out.
"Move on, get out of here, and go on. "When something "bad" is going on in your life, deal with it with love and kindness," she said. "All you single men and women out there, let's get going!"