Tony Romo, whose real name is Antonio Ramiro Romo is an American sportscaster and former quarterback who played for 14 seasons with the Dallas Cowboys in the National Football League (NFL). He went to college in Eastern Illinois and played football there. In 2001, he played in the Ohio Valley Conference championship game and won the Walter Payton Award the next year.
Interestingly talking about his personal life, Tony Romo is happily married to his loving wife Candice Crawford. The two have been married since 2011.
In this article, we'll talk more about Tony and Candice's relationship. How did the two of them meet and when did they get married?
Meet Tony Romo's Wife, Candice Crawford
Candice was born in Texas, and she went to the University of Missouri to study journalism. During college, she worked as a reporter and sports anchor for the local NBC affiliate KOMU-TV and as an intern for the Dallas CBS affiliate KTVT, where she covered the Cowboys for The Blitz. She also wrote for Midwest Sports Fans, an online sports blog.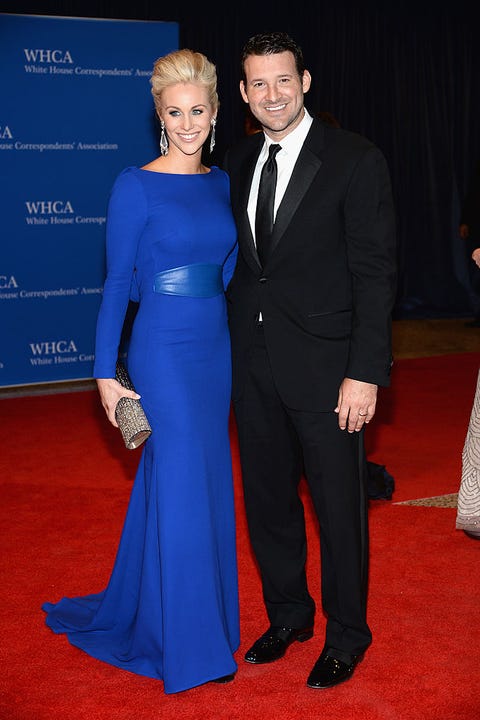 Also read: Know About Tammy Wynette's Husband, Children And Past Relationships!
Candice went to work for CW33 TV in Dallas after she graduated. She covered high school sports. She also hosted "Up All Night," a show about nightlife in the area, and "Special Edition," a Dallas Cowboys sports show on weekends.
An Insight Into Tony Romo And Candice Crawford's Relationship
Tony and Candice dated for only about two years before they actually get married. The couple began dating in the summer of 2009, and Tony Romo popped the question in December 2010. All of that happened pretty quickly. Their story officially started with a great story about how Candice Crawford's parents were huge Cowboys fans.
When Tony went to ask his future wife to dinner, she was very tense because she still lived with her parents. At the moment, Romo was playing at the top of his game, and the Cowboys were doing well. Candice's parents were Cowboys fans, and since Romo was the team's star, she was very excited for him to pick her up for the dinner she agreed to.
Candice was worried that her parents might embarrass her because they liked the Cowboys. The whole situation got changed when Candice made her parents and her brother, Chace Crawford, hide in the back while Tony picked her up.
In an interview with the Rich Eisen Show, Chace described what was going on at the Crawford house. They said, "We're already there. What are you asking us to do?' Then she said, "Hide. Hiding in the back.' She made my parents go hide.
Also read: Who Is Olivia Culpo's Boyfriend In 2022?
Candice said this about her family's love for the Cowboys in an interview with Jimmy Fallon:
"We were the family that posed for ridiculous Christmas pictures in front of the fireplace wearing Cowboys starter jackets and white turtlenecks. When he became part of the family, those football games were a lot more nerve-wracking."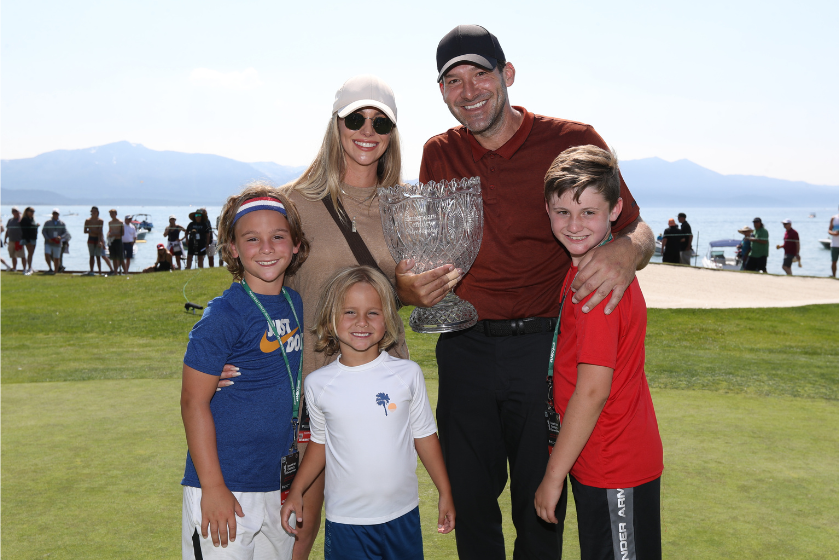 Even though it was a little awkward at first, the two people got along very well right away. Soon after, wedding bells could be heard all over Dallas because the couple got married in May of 2011.
Romo and Candice have three young children whose names are Hawkins, Rivers, and Jones.