Robin Simone Givens, who was born November 27, 1964, is an American actress, model, and director. She's a graduate of Sarah Lawrence College. She went on to become a spokesperson for the National Domestic Violence Hotline for several years.
Mike Tyson is an American former professional boxer who did fight from 1985 to 2005. At the beginning of his career, Mike Tyson was called "Iron Mike" and "Kid Dynamite." Later, he became known as "The Baddest Man on the Planet." Tyson is considered to be one of the best heavyweight boxers of all time.
Robin's troubled marriage to boxer Mike Tyson in 1988 and their nasty divorce got a lot of media attention. In 1989, American actress Robin Givens ended her relationship with boxer Mike Tyson by declaring divorce and claimed spousal abuse as the reason for her move.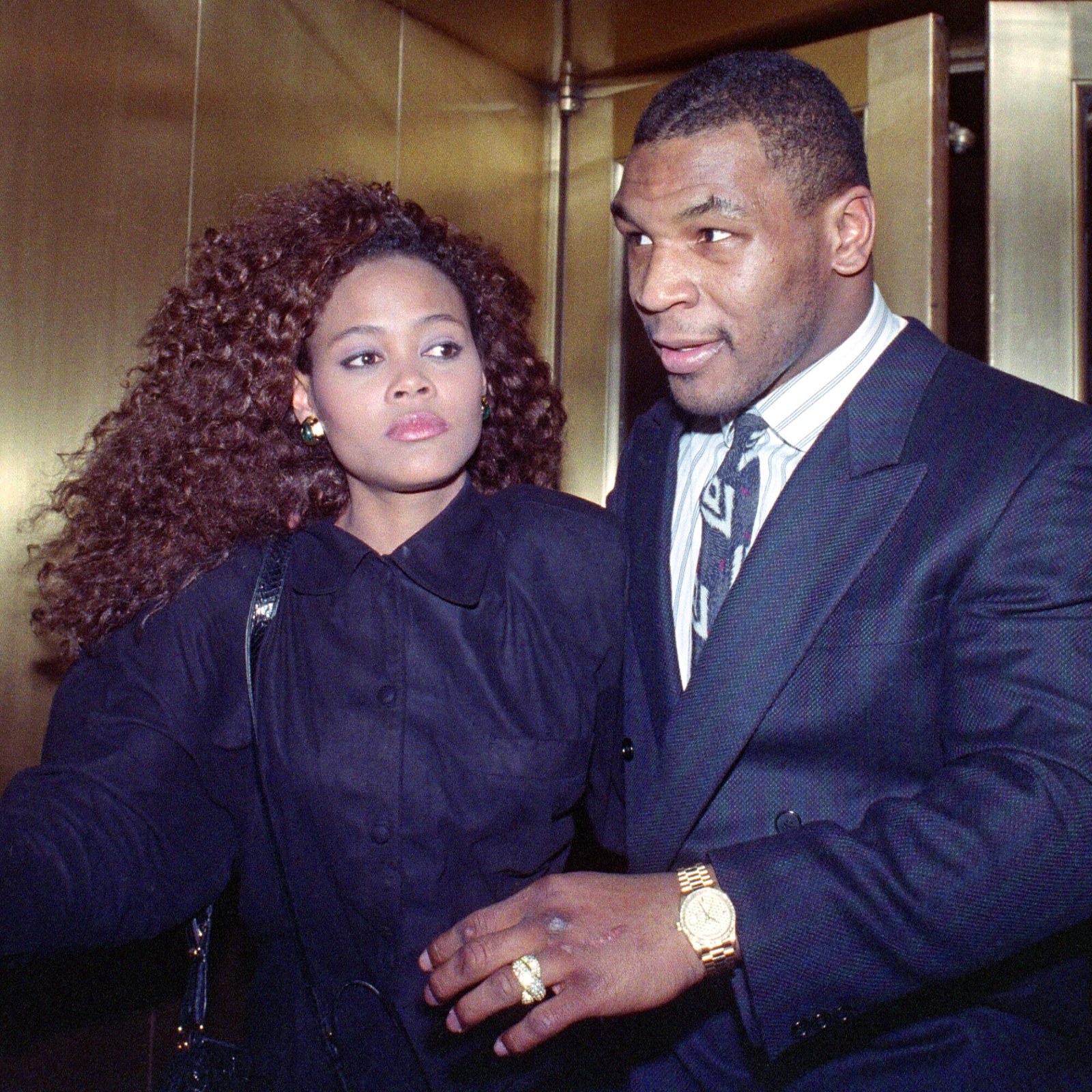 Why Did Robin Givens And Mike Tyson Divorce?
Robin said that their marriage started to fall apart in 1988 when she had a miscarriage. Tyson thinks that Givens' pregnancy was a trick to get him to marry her quickly since she never gained a pound while she was supposed to be pregnant.
With Tyson on her side, Robin Givens said that being married to the heavyweight champion at the time was "torture, pure hell, worse than anything I could think of." In the interview with Barbara Walters, Givens said that Tyson had a "very short fuse." She also said that he had serious mental problems and that he had hit her. She continued that "Mike's temper is frightening to me and my mother, He gets out of control, throwing screaming. He shakes, he pushes, he swings,"
Also Read: Justin Jefferson's Girlfriend In 2022 – Is He Dating Fitness Trainer Hails?
After she broke up with Tyson, Givens got a negative image, especially in sports and the African American community. Fans of Tyson said that Givens was a "gold digger" because of their nasty breakup. The actress from New York also started called "America's Most Hated Woman."
Mike and Robin didn't have a prenuptial agreement, it's reasonable to assume that she was able to increase her net worth as a result of their split.
Inside Robin Givens And Mike Tyson Divorce Settlement
Givens filed a lawsuit against Tyson for $125 million as defamation in 1988. She stated that " he had not gotten anything from the millionaire boxer. According to a report by The Sun, Robin Givens' lawyers have said that Mike Tyson has been libeling their client for the past 35 years. Givens has asked Tyson to stop putting her in a bad and defamatory light. Mike, who was worth about $50 million at the time, reportedly had to pay Robin Givens $10 million in a divorce settlement, but she asserts she never got it.
Also Read: Why Did Yolanda And David Foster Divorce?
What Is Robin Givens' Net Worth?
Robin has had a long and successful career, but she has kept a low profile. Because of this, her net worth is likely around $1 million. But she also says she never got the $10 million she was supposed to get from Mike Tyson, even though some people say she did. The truth is only known by her and Mike.
In 1988, when Mike and Robin got married, his estimated net worth was around $50 million.