Rochelle Paula Walensky, born on April 5, 1969, is a distinguished American physician-scientist renowned for her expertise in the field of healthcare. She currently holds the esteemed positions of director at the Centers for Disease Control and Prevention (CDC) and administrator of the Agency for Toxic Substances and Disease Registry. However, on May 5, 2023, she made an announcement that she will be resigning from her roles, with her resignation set to take effect on June 30, 2023. Walensky's impressive career includes serving as the Chief of the Division of Infectious Diseases at Massachusetts General Hospital and holding a professorship at Harvard Medical School, where she contributed significantly to the study and treatment of HIV/AIDS.
However, behind this remarkable woman is her equally accomplished husband, Loren D. Walensky. In this article, we delve into the life and achievements of Loren Walensky, shedding light on his impressive career as a physician-scientist and pediatric oncologist. Furthermore, we explore the couple's personal life, their shared Jewish faith, and their supportive relationship throughout Rochelle's career.
Meet Rochelle Walensky's Husband, Loren David Walensky
Loren David Walensky has made significant contributions to the field of medicine and cancer research. Since 2003, he has served as a pediatric oncologist at the prestigious Dana–Farber Cancer Institute and holds a professorship of pediatrics at the Dana–Farber/Harvard Cancer Center. One of his key areas of research focuses on peptides and oncogenic pathways, where he strives to uncover breakthroughs in understanding and treating cancer.
Loren Walensky's journey to becoming a respected physician-scientist began with his educational pursuits. He graduated from Millburn High School in Essex County, New Jersey, in 1986, where he showcased his musical talents as a piano scholar at the pre-college program of the Manhattan School of Music. Loren's academic brilliance continued as he earned a bachelor's degree in chemistry from Princeton University, graduating as the valedictorian in 1990. Additionally, he obtained a certificate in science policy from the Princeton School of Public and International Affairs.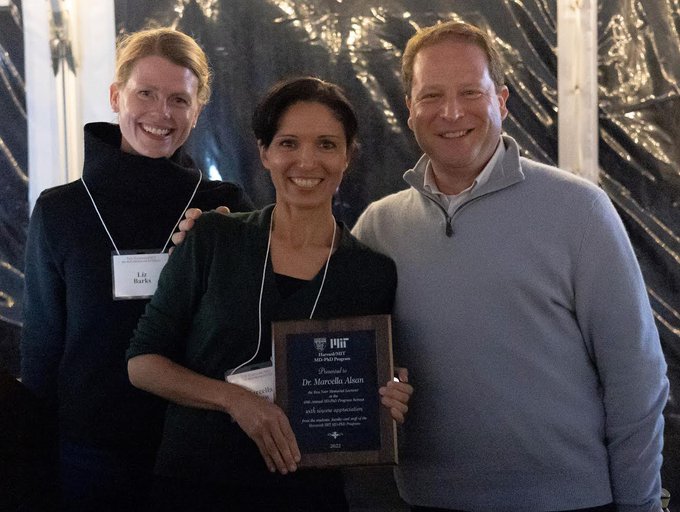 Loren then pursued his medical education at the renowned Johns Hopkins School of Medicine, earning both a Ph.D. and an M.D. in 1997. He completed his residency in pediatrics and a fellowship in pediatric hematology-oncology at Dana-Farber and Boston Children's Hospital, solidifying his expertise in the field.
Personal Life and Relationship with Rochelle Walensky: Loren Walensky and Rochelle Paula Walensky have been happily married since 1995. Their shared Jewish faith is an integral part of their lives, and they are members of Temple Emanuel in Newton, Massachusetts. Together, they have raised three sons, who are now aged 16, 19, and 21.
Also Read: Know About Brooke Goldstein's Husband And Her Personal Life
Inside Rochelle And Loren's Relationship
The deep bond between Rochelle and Loren is evident in the public support they have shown for each other's careers. In December 2020, when Rochelle was nominated as the director of the CDC, Loren expressed his admiration and love for his wife on Twitter. He commended her as the love of his life and expressed gratitude to President Joe Biden, Vice President Kamala Harris, and the transition team for placing their trust in Rochelle.
During an interview with Vogue in February 2021, Rochelle praised Loren as an "amazing husband in every way." Their enduring partnership has been instrumental in balancing their professional endeavors and family life.
Also Read: Know About Petr Klima's Wife As The Ice Hockey Player Dies At 58
Rochelle And Loren Have Three Kids
Rochelle and Loren's commitment to their careers has not hindered their dedication to their children. The couple's three sons are an integral part of their lives, despite the challenges of Rochelle's move to Atlanta to assume her role at the CDC. According to Vogue, their sons Seth and Matthew are currently attending college, while the youngest is completing his junior year of high school. Rochelle has emphasized that her children know she is always there for them, highlighting the importance of maintaining a strong family connection despite physical separation.