Scott Rolen is a retired American baseball player who spent 17 years playing in the MLB for the Philadelphia Phillies, St. Louis Cardinals, Toronto Blue Jays, and Cincinnati Reds.
Rolen has been elected to the Baseball Hall of Fame, barely crossing the required threshold for induction.
He was the only player among the 28 candidates on the Baseball Writers' Association of America (BBWAA) Hall of Fame ballot to receive enough votes for induction. The results were announced on Tuesday, and Rolen received 75% of the votes. He will be inducted into the Hall of Fame as part of the Class of 2023, alongside first baseman Fred McGriff who was previously selected by the Contemporary Baseball Era Players Committee.
There is a growing curiosity among people to learn about Scott Rolen's personal life, including information about his wife and children. Keep reading to know about his wife, career and net worth.
Scott Rolen Is Married To Nikki Warner
Scott Rolen and Nikki Warner began their relationship in 2001 and have been together for over 22 years. They got married on February 2, 2002, and have two children, a son named Finn (born in 2007) and a daughter named Raine (born in 2004). Rolen, who retired from his profession in 2012, resides with his family in Bloomington, Indiana.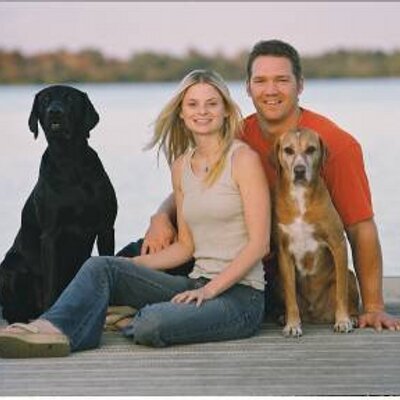 Also read: Know About Brett Kavanaugh's Wife: His Documentary Sparks New Tips After Sundance Premiere
Know About Scott Rolen's Charity Work
Scott Rolen established The Enis Furley Foundation in 1999, with the mission to assist children and their families who are facing illness, hardship, or other challenges. The foundation operates through community outreach programs, "Hot Corner Kids" and the construction of outdoor retreats like "Camp Emma Lou". Rolen's philosophy behind his charity work is to have fun and make a difference.
Scott also made a generous contribution to Indiana University's baseball program and facility, Bart Kaufman Field, in honor of his parents who are dedicated educators and IU supporters.
A Glimpse Into Scott Rolen's Career
Scott Rolen had an accomplished career as a professional baseball player, earning eight Gold Gloves, seven All-Star nods, and the National League Rookie of the Year award in 1997. He added a World Series championship to his list of achievements while playing with the Cardinals in 2006.
He retired from MLB in 2012 and went on to become the Director of Player Development for Indiana University's baseball team in 2018. Rolen was inducted into the Baseball Hall of Fame as part of the class of 2023.
Also read: Know About Brendon Urie's Wife As The Couple Expecting Their First Baby
What Is Scott Rolen's Net Worth?
According to Celebrity Net Worth, Scott Rolen is an American professional third baseman with an estimated net worth of $55 million. He was born in Evansville, Indiana in 1975 and was drafted by the Philadelphia Phillies in the 2nd round of the 1993 Major League Draft. Rolen made his MLB debut on August 1, 1996, and was named the National League Rookie of the Year in 1997. Throughout his career, he has played for four different MLB teams.