Scottie Pippen is an iconic figure in the world of basketball. With a career spanning 17 seasons in the NBA, Pippen's contributions to the game are immeasurable. He played a crucial role alongside Michael Jordan in transforming the Chicago Bulls into a championship team during the 1990s. Known for his versatility, Pippen's defensive prowess and all-around skills made him one of the greatest small forwards in NBA history.
Scottie is not only known for his remarkable career but also for his personal life and relationships. Over the years, Pippen has had two significant marriages that garnered attention from fans and the media alike. In this article, we will delve into the lives of Scottie Pippen's wives, exploring the highs and lows of their relationships, their contributions to his life, and the ultimate outcomes of their marriages.
Karen McCollum Pippen: The First Wife
Scottie Pippen's first marriage was to Karen McCollum, whom he married in 1988. The couple welcomed a son named Antron in 1987. Unfortunately, their marriage faced challenges right from the start, with reports suggesting that Scottie had been unfaithful even before they tied the knot. Infidelity continued to strain their relationship, and after just two years of marriage, Karen and Scottie filed for divorce in 1990.
Despite the difficulties they faced, Karen and their son Antron retained Scottie's last name, displaying a sense of unity and acceptance. Karen has embraced her past and remains at peace with the situation, as evident from her decision to keep her Instagram account under the name "Karen Pippen."
Also Read: Who Is Payton Pritchard's Girlfriend? Know About Their Engagement
Larsa Pippen: The Second Wife And Reality TV Star
In 1997, Larsa Pippen tied the knot with NBA legend Scottie Pippen, marking the beginning of a high-profile relationship. At the time, Scottie was at the pinnacle of his basketball career, having recently won his fifth NBA title with the Chicago Bulls. The couple welcomed four children together during their marriage: Scotty Jr., Preston, Justin, and Sophia. However, Scottie also has four children from previous relationships, showcasing the complexities of their blended family.
Larsa Pippen, born on July 6, 1974, in Chicago, Illinois, is a woman of many talents. After obtaining a degree in Political Science from the University of Illinois, Larsa ventured into the entertainment industry. Apart from managing her high-end jewelry line called Larsa Marie, she made notable appearances on popular TV shows like "Keeping Up with the Kardashians," "Selling Sunset," "The Wendy Williams Show," and "The Real Housewives of Miami." With over 4.5 million followers on Instagram, Larsa actively shares glimpses of her life with her dedicated fan base.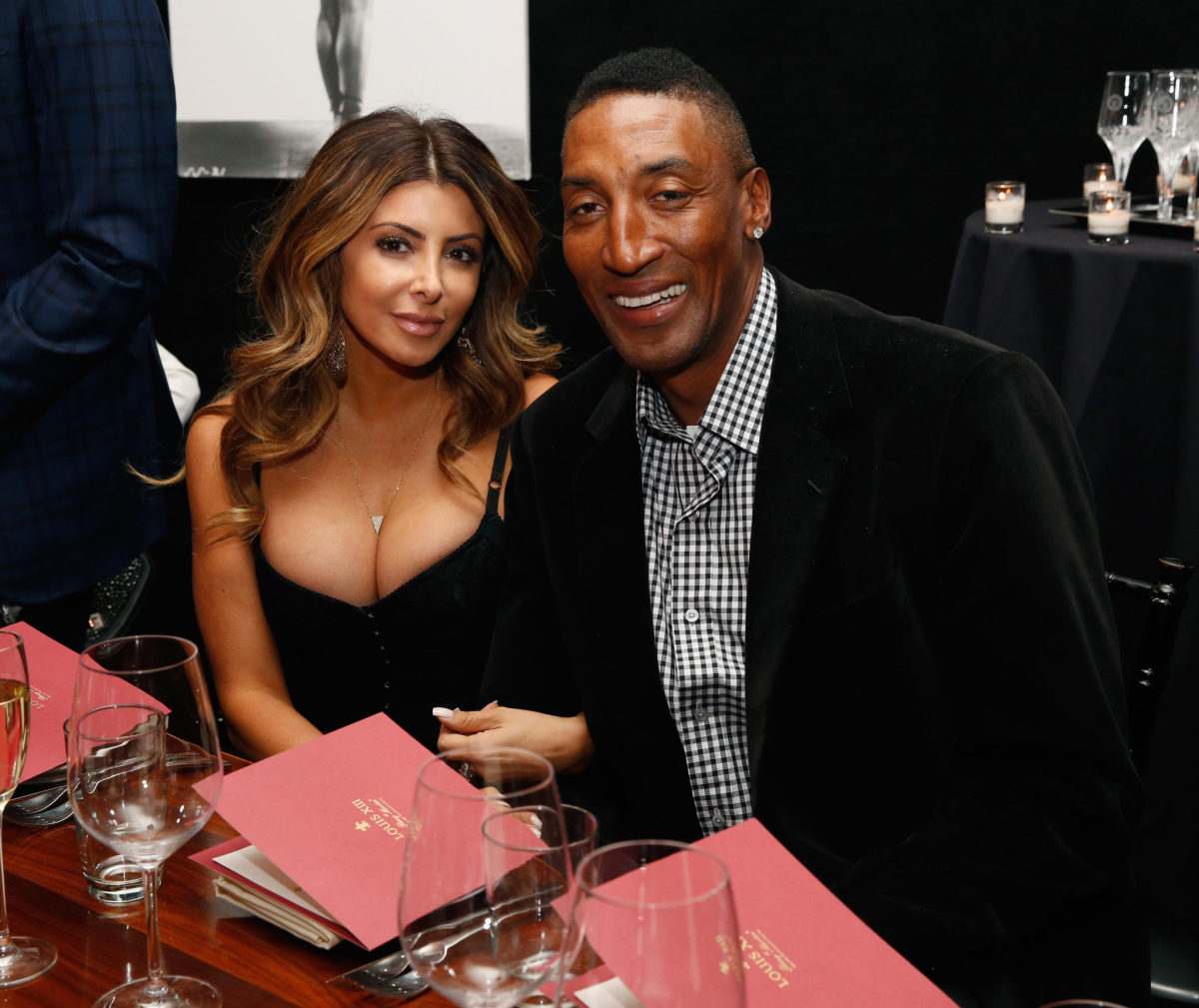 In 2016, Larsa and Scottie filed for divorce, but their separation was short-lived as they later reconciled. The following year, they were seen together in Los Angeles, indicating their efforts to find common ground and rebuild their relationship. Their marriage had endured for 20 years, and as they navigated their differences, their primary focus remained on successfully co-parenting their children.
Also Read: Know About Joey Chestnut's Wife, Net Worth!
Larsa And Scottie's Final Divorce And Life After
Despite their attempts to salvage their marriage, Larsa filed for divorce again in 2018, citing "irreconcilable differences." This time, the separation was permanent, and in December 2021, their divorce was finalized amicably. While Larsa expressed her independence and embraced a new chapter in her life, she also acknowledged the emotional significance of selling the home they had built together for their children.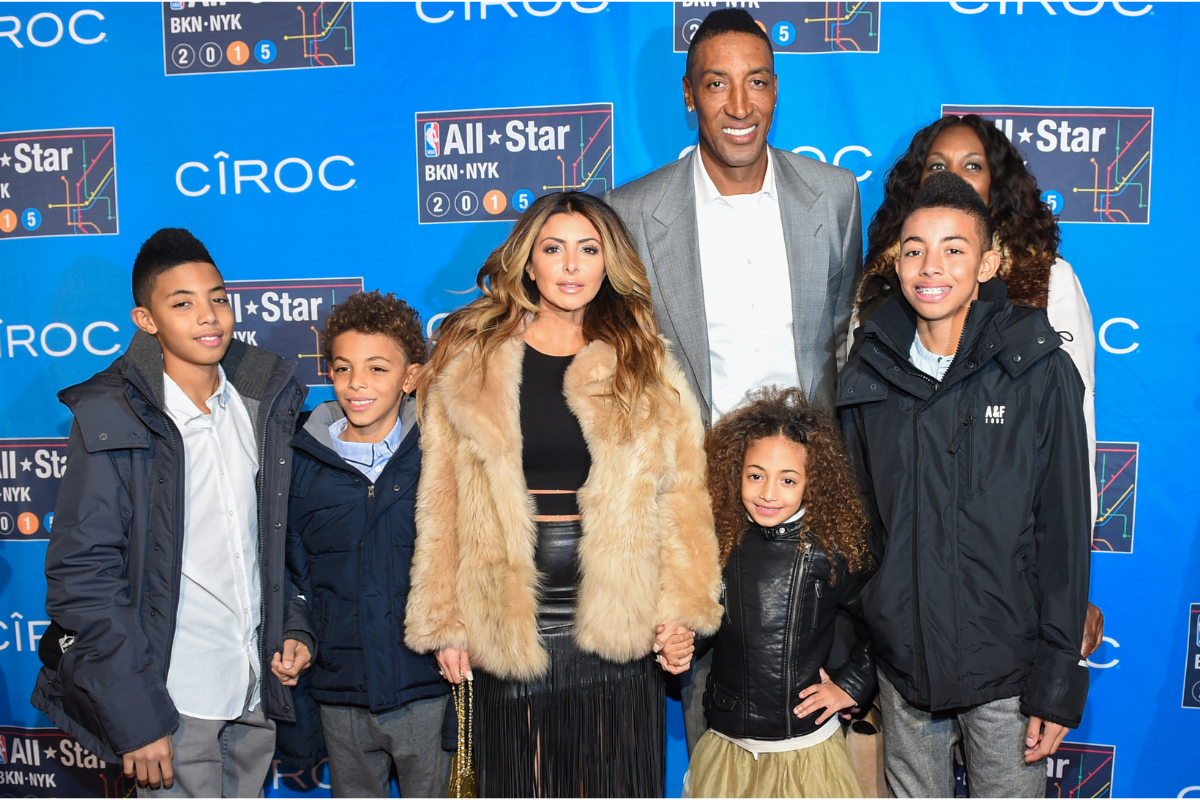 Scottie's Other Relationships And Children
Before marrying Larsa, Scottie Pippen had a son named Antron with his first wife, Karen McCollum Pippen. Despite the challenges faced during his first marriage, Karen and Antron retained Scottie's last name, displaying a sense of unity and acceptance. Scottie also has a daughter named Sierra with his former fiancée Yvette De Leon, as well as a daughter named Taylor with his ex-girlfriend Sonya Roby.