Patrick Sean Payton is an American football coach currently serving as the head coach for the Denver Broncos in the National Football League (NFL).
Sean Payton's debut season with the Denver Broncos has been far from stellar. With a record of 1 win and 5 losses, his start has been less than ideal. Adding to his challenges, he criticized the former Broncos coach Nathaniel Hackett, only to witness Hackett's return to Denver as the offensive coordinator for the New York Jets, where he led them to a victory over the Broncos in Week 5.
To make matters worse, in his 16th season as a coach, Payton made a mistake on Thursday night (October 12) that is typically unexpected from a coach of his experience. Furthermore, you can anticipate Skylene, his wife, showing her support for the team at the games throughout this season! Let's talk about Sean's wife and their relationship in further paragraphs.
Inside Sean Payton And His Wife's Relationship
Sean Payton is happily married to Skylene Montgomery. Following an extended period of dating, the couple exchanged vows in 2021 and have remained united ever since. Skylene's path crossed with Payton's during an NFL game between the Carolina Panthers and the Saints in 2014, a few months after Payton had concluded his previous marriage to Beth Shuey.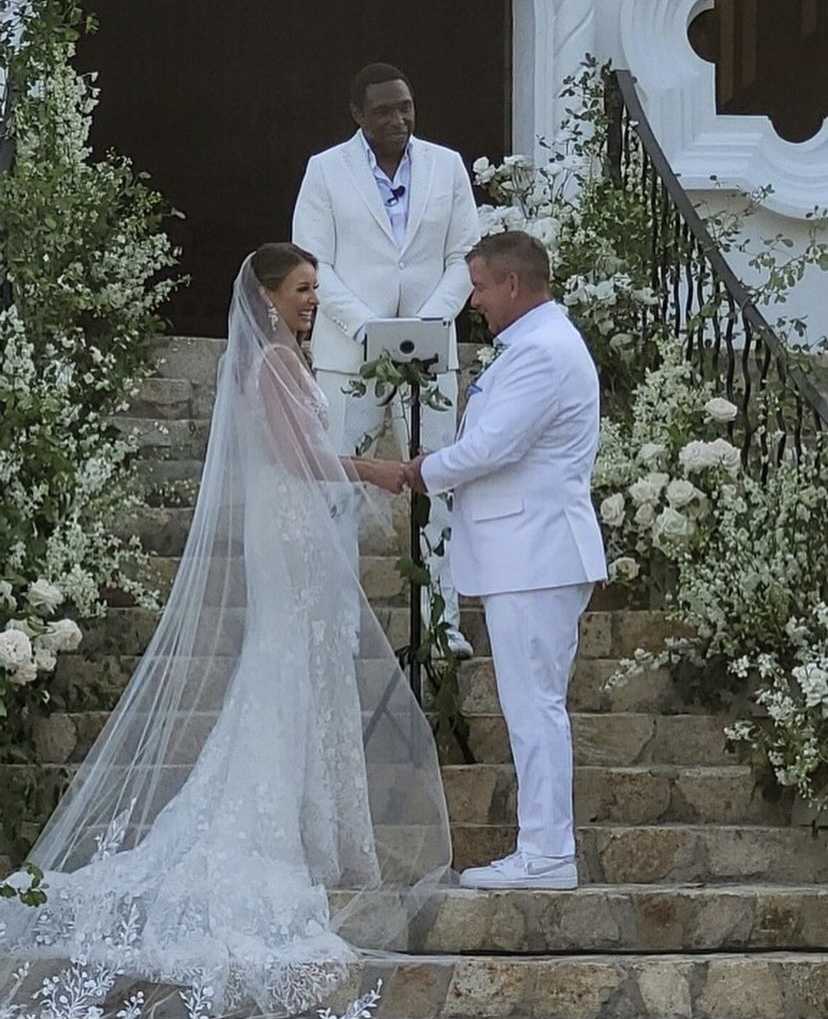 She wholeheartedly supports her husband in all his endeavors. Sean Payton and Skylene Montgomery make a devoted and caring couple who stand by each other through thick and thin.
Also read: Know About Rudolph Isley Wife As Isley Brothers Founder Dies At 84
Prior to his marriage with Skylene, Sean Payton was previously married to Beth Shuey, and they had two children together, a son named Conner, born in 2000, and a daughter named Meghan, born in 1997. In 2012, Payton and his wife decided to divorce, and the divorce process was completed in 2014.
Meet Skylene Montgomery, Sean Payton's Wife
Skylene, born on December 4, 1984, in Parkersburg, West Virginia, went to Parkersburg South High School and later graduated with a bachelor's degree in exercise physiology from Marshall University.
In her earlier years, Skylene was an active athlete, enjoying softball and volleyball. However, she ultimately decided to pursue a career in the medical field. Reports indicate that she currently works as a nurse at Ochsner LSU Health.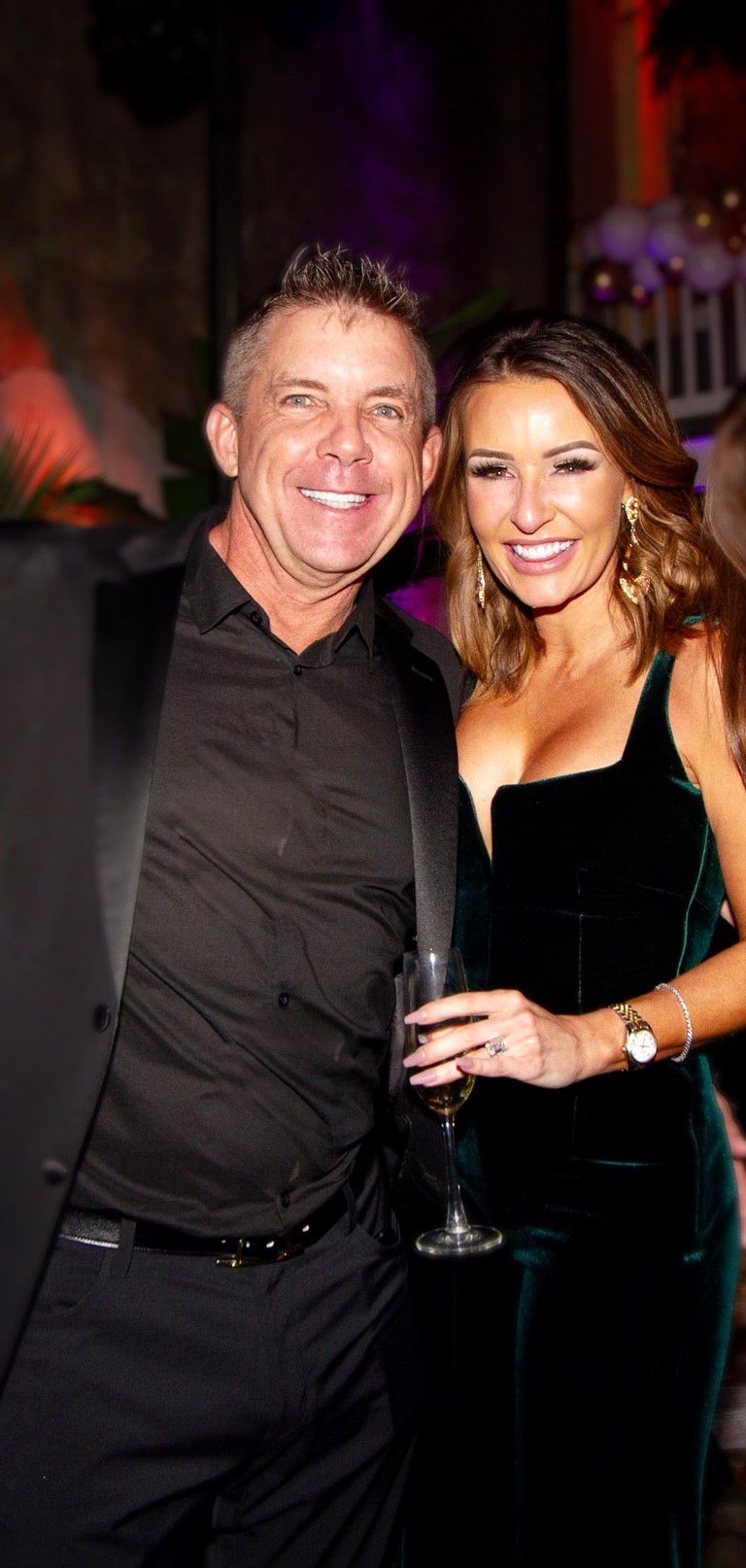 Before her nursing career, Skylene had a background in beauty pageants and participated in various competitions. Notably, she clinched the titles of Miss West Virginia in 2007 and Miss USA in 2008.
Sean Payton Concedes Boneheaded Mistake Enabling Chiefs To Score Before Halftime
During a game, the Denver Broncos found themselves trailing 10-0 and facing a third-and-five situation with just 28 seconds left in the first half. Russell Wilson, the Broncos' quarterback, was sacked for a seven-yard loss at his own 37-yard line.
Surprisingly, it was the Broncos who called a timeout at this critical moment, even though they were in their own territory and not planning to go for it on fourth-and-12. They eventually decided to punt the ball. However, the Kansas City Chiefs, led by Patrick Mahomes, took advantage of the situation and quickly moved down the field to secure a 60-yard field goal as the first half ended. The Chiefs went on to win the game with a final score of 19-8.
Sean Payton, the head coach of the Broncos, admitted that calling the timeout was a "boneheaded mistake" on his part. He acknowledged the error, saying, "that was stupid." While the mistake itself may not have been extremely detrimental, it reflects the struggles faced by the Broncos in the 2023 season, Sean Payton's challenges in his first year with the team, and the overall difficult situation the team is in.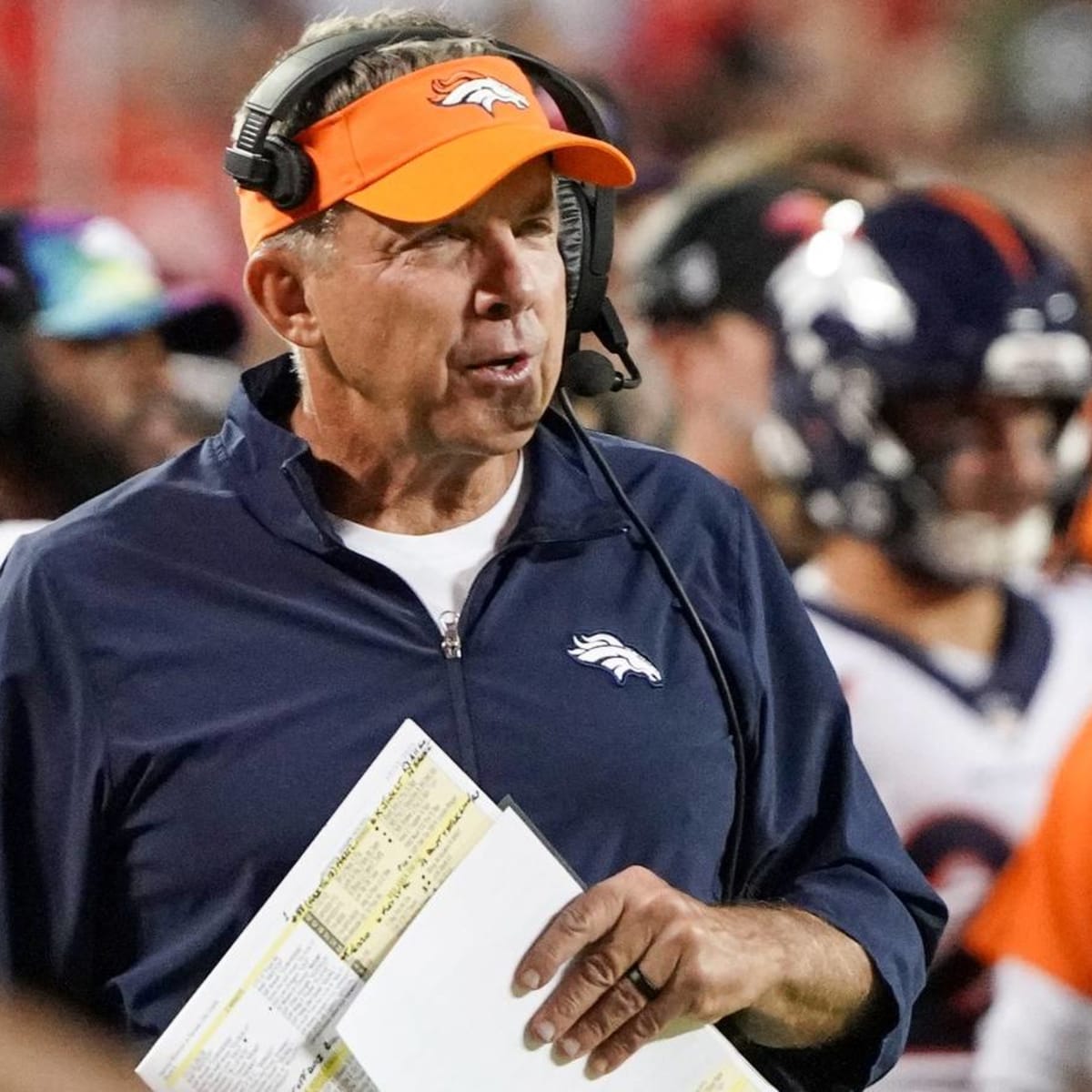 Also read: Meet Molly McGrath's Husband Max Dorsch: Inside Their Relationship
What Is Sean Payton's Net Worth?
Reportedly, Sean Payton's net worth in 2023 is estimated to be around $25 million. Much of his wealth has come from his successful career as a head coach in the NFL.
It's been noted that in February 2023, Payton inked a substantial contract with the Broncos, valued at $85 million over five years. Under this deal, he is expected to earn an annual salary of approximately $17 million while in Denver.