"Selling Sunset" is an American reality TV series developed by Adam DiVello for Netflix. The show centers on the Oppenheim Group, a prestigious real estate brokerage firm with offices in West Hollywood and Newport Beach, situated in the Los Angeles area.
It chronicles the lives of a group of real estate agents as they navigate the challenges of both their personal and professional spheres. The series made its debut on March 21, 2019. On March 21, 2019, the initial season of "Selling Sunset" was launched, comprising eight episodes.
In addition to the aforementioned details, there is widespread curiosity surrounding the upcoming Selling Sunset Reunion Season 7. This article will delve into the release date for Selling Sunset Reunion Season 7 and provide insights into Season 6, offering a comprehensive recap of the unveiled drama.
Selling Sunset Season 7 Reunion Release Date Revealed
The release schedule for the Selling Sunset Season 7 reunion episode deviates from Netflix's typical pattern. In this instance, the reunion is set to premiere on Wednesday, November 15th, at 6 pm PT/9 pm ET.
Netflix's official YouTube channel has shared the trailer for the Selling Sunset Season 7 reunion, offering a glimpse into various surprising moments and unexpected guest appearances. Notably, the trailer features Jason undergoing a lie detector test and showcases Marie-Lou making a comeback to confront Chrishell.
However, the absence of newcomer Cassandra in any scenes, coupled with her lack of promotion on social media, suggests she may not be part of the reunion. Cassandra's absence from the Selling Sunset Season 7 reunion isn't surprising or perplexing. As a former contemporary art advisor, her stint on the show was brief, and she played a minor role in the overall drama.
While she left a memorable impression as a guest star, Cassandra didn't contribute significantly to the main storyline. Opinions within the Selling Sunset cast were mixed; Bre Tiesi wasn't fond of the former Playboy model's vibe, whereas Chelsea Lazkani appreciated her presence.
Also Read: Bobby Berk Announces Exit From 'Queer Eye' Following Season 8
Jason contemplated the possibility of hiring Cassandra due to her strong-willed personality. Given the rumors suggesting potential departures of Bre and Chrishell from the show, the addition of another formidable female lead could be beneficial for Selling Sunset.
Selling Sunset Season 6: A Recap Of The Drama Unveiled
Following Christine Quinn's exit, concerns arose about Selling Sunset losing its primary antagonist. However, Season 6 delivered an abundance of drama. The newest agents, Lazkani and Tiesi, immediately clashed, their feud ignited by Chelsea's comments about Tiesi's baby daddy, Nick Cannon. Despite attempting to "agree to disagree," their ongoing conflict throughout the season promises potential for explosive reunion moments.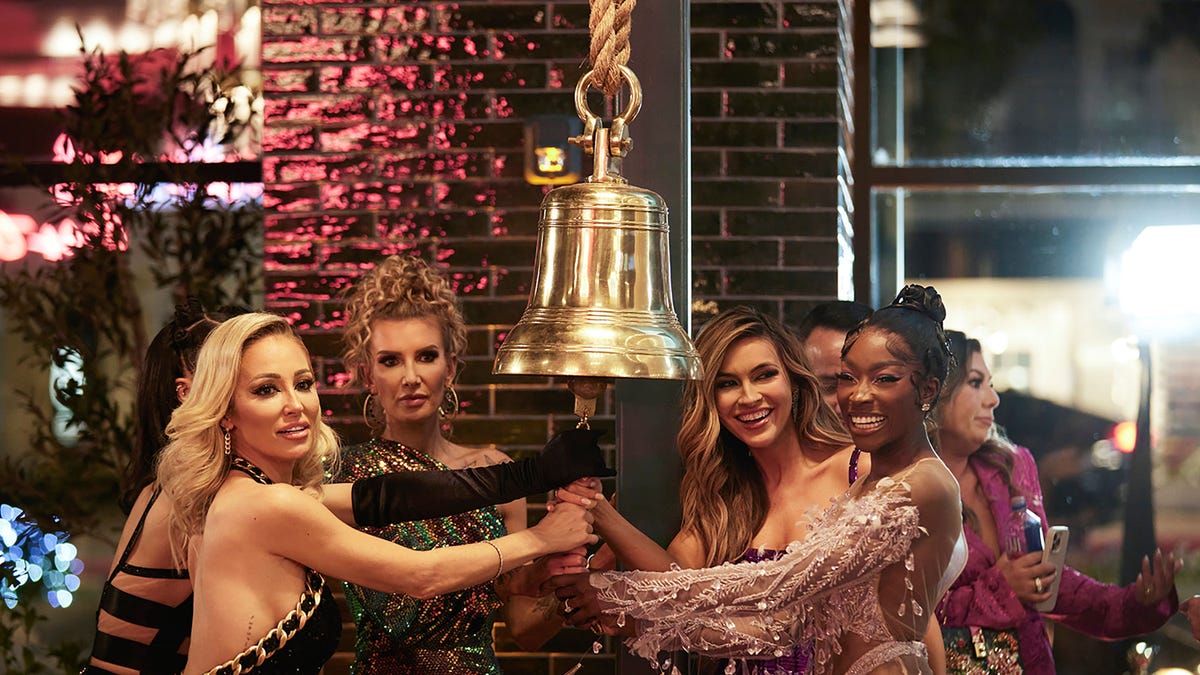 Mary Fitzgerald assumed greater responsibilities as the office manager in Jason Oppenheim's absence, who was occupied with his new girlfriend. This shift drew Mary into everyone's affairs as they sought her support and guidance.
Also Read: All You Need To Grasp About Supernatural Season 16
Juggling increased workloads and home commitments, Mary organized a work getaway that turned disastrous, spanning three episodes. While Mary addressed the agents during the season, a reunion provided the perfect platform for her to express her frustrations and confrontations with them.