One of the biggest power couples in the music business at one point was Shania Twain and Robert John "Mutt" Lange; their divorce eventually turned into one of the scandals of the industry.
With the recently released Netflix documentary Not Just a Girl, Shania Twain recently gave fans a closer peek into her life and talked openly about one of the most trying times.
The singer talked openly about her acrimonious split from her first husband Mutt Lange while also battling Lyme disease.
How Did Shania Twain meet Robert John 'Mutt' Lange?
After hearing some of Shania's songs from her debut album, record producer Robert John 'Mutt' Lange and her first connected in June 1993.
Although the album received positive reviews, it was a commercial disaster. Lange, who was known for working with rock artists like Def Leppard and AC/DC, volunteered to produce Twain's subsequent album. They quickly grew close and got married in December of that year.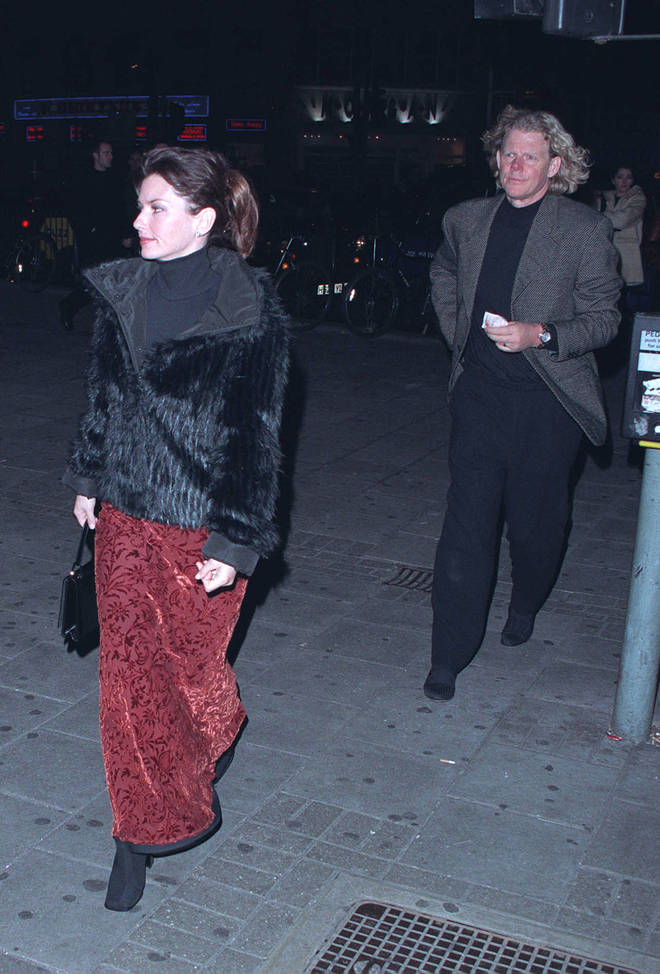 The Woman in Me, which was started by the duet and went on to become one of the all-time best-selling country albums, was released in February 1995. However, the twosome's working connection developed romantically prior to the album's release, and they got married in December 1993.
They gave birth to a son, Eja (pronounced like Asia), in 2001.
Although Lange's influence allowed Twain's music to be heard by more people, she has always been sure to point out that she was the one who created her own image. She told Interview magazine in March 1996, "A lot of those ideas were things I was working on before I met him, but when you get together with the right person, all the right things seem to start happening." she told Interview magazine in March 1996. He's from the rock scene, therefore his music has a lot of swagger. But it's clear that we get along considerably better than the average pair of cowriters.
Also read: The Truth About John Travolta's Divorce That Didn't Happen!
Why Did Shania Twain Divorce Her Husband John 'Mutt' Lange?
The "I'm Gonna Getcha Good!" singer talked about how hard it was to get divorced from her first husband, Mutt Lange, while she was also fighting Lyme disease.
Shania said that she was on tour to promote her new album when a tick bite she got while horseback riding changed the course of her career.
She said, "The tick had Lyme disease, and I did get Lyme disease." "Before I knew what was wrong, I was very dizzy on stage, which was a scary sign. I was losing my balance, and I thought I might fall off the stage… I was having blackouts that lasted only a few milliseconds, but they happened every minute or 30 seconds."
Shania said in the documentary, "I was going through a divorce when I was trying to figure out why I couldn't control my voice and why it was changing."
"My husband left me for another woman. Now I'm at an all-time low, and I don't see any reason to keep making music.
Then, in 2008, they got a divorce. This was hard for the singer both personally and professionally because Mutt had helped shape the sound of her most popular records.
"When I lost Mutt, I guess I thought…I was thinking that the grief was as strong as when I lost my parents, and you know, it was like a death," she said.
Also read: Who Is Ryan Cohen's Wife? Here's What We Know!
Robert 'Mutt' Lange Left Shania Twain For Her Best Friend Marie-Anne Thiébaud, And Shania Married Marie Anne Thiébaud's Ex-Husband
Even though Twain was able to sing again in the end, her recovery was slowed when she found out that Lange, who was 73 at the time, was having an affair with her best friend Marie-Anne Thiébaud. At the time, Frédéric Thiébaud was married to Marie-Anne Thiébaud.
She and Lange broke up in 2008, and in 2011, Shania married Marie-Anne's husband Frédéric Thiébaud
"When I found out about the affair, I was ready to die for the first week," Twain wrote in her memoir From This Moment On, which came out in 2011. "To stay in bed for all time and never get up. Or to be mean to someone. I was desperate and ready to do anything. But there was nothing to be done but to go through it."
During an interview with Ellen DeGeneres in 2011, the singer of "Any Man of Mine" said that Frédéric was the one who told her about Marie-Anne and Lange's relationship. Twain said, "I didn't believe him, and I was sure he was making it up." "It was clear that I was just denying what was going on."
In her autobiography, the former Broad City star said that she wouldn't change what she went through because it led her to Frédéric, whom she married in 2011. "But I have to say that I wouldn't want to go through it again either," she said. "That's enough."