After eight years together, Ali Wong and her husband Justin Hakuta decided to end their marriage.
A source told People that, despite the breakup, "it's amicable and they will continue to co-parent lovingly." They met for the first time at a friend's wedding reception in 2010 when Hakuta was still a student at Harvard Business School and a Fulbright scholar. They hit it off, and four years later, in November 2014, the couple got married in San Francisco.
Wong and Hakuta have two daughters: Mari, 6, and Nikki, 4.
In this article, we would try to figure out what went wrong between Ali Wong and her husband Don wong which ultimately resulted in a divorce.
Why Did Ali Wong Divorce Her Husband?
Ali made headlines when, in her recent comedy special Don Wong, she said out loud, with confidence, and without apologizing that she was tempted to leave her marriage. She said that her dream was to have the Avengers' c*m on her face.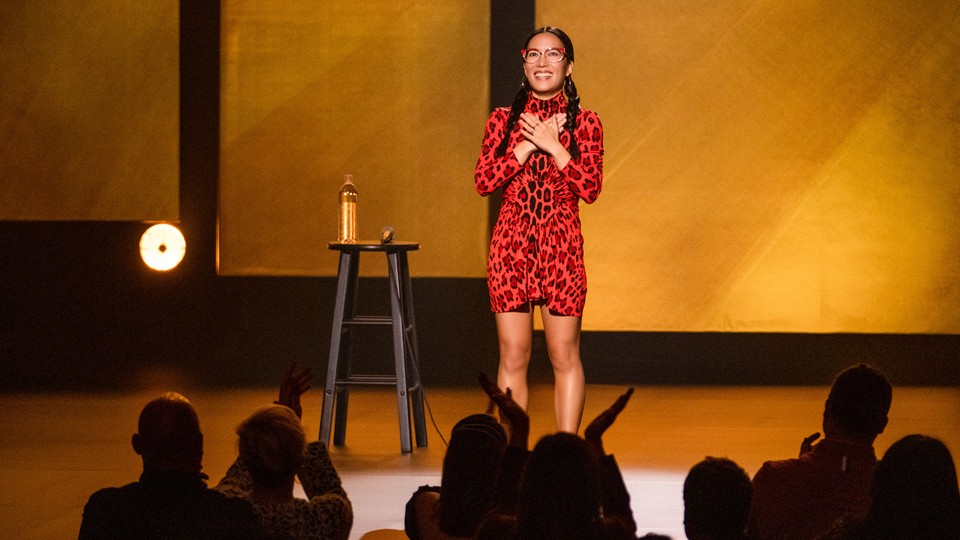 She talked about the bad parts of marriage and parenting that no one says out loud, like the high stakes of fusing your DNA with someone else to make a new human life who will always ask, "Where's Daddy?"
Ali even said that marriage was like a prison and figured out how much time she'd have to sleep with other people after her husband died, which was likely to happen when he was 85. She said, "I want to f*ck other people now." It was unlike anything anyone had ever seen from a married 39-year-old woman, but some of it sounded uncomfortably familiar.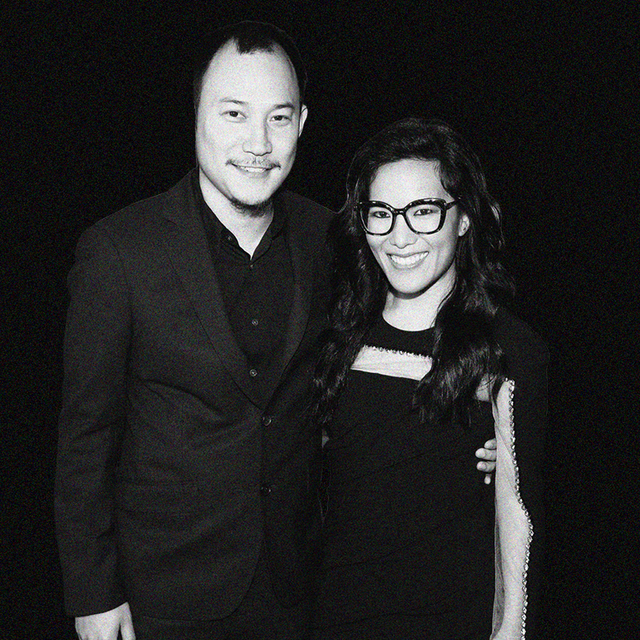 During the Netflix special, she also said, "Only other married people with kids can understand how jealous I am of you single people. You don't know how free you are. At 2 p.m., you can eat something edible, go to the aquarium, and watch the jellyfish swim back and forth." She continued, "You single people don't know what it's like to eat a cold quesadilla that your toddler threw on the floor because it's easier to put it in your mouth than to walk to the trash while you tell yourself over and over that child abuse is illegal!"
Hearing what Ali was thinking during the comedy routine makes us wonder if the only high-profile example we had of a healthy marriage that made it normal to find other people attractive or have second thoughts wasn't a healthy marriage at all.
On the other hand, comedians do get a license of creativity which often comes with unexpected puns which shouldn't be indicative of what's going on in their real lives. So in absence of any reason being put forth as the definitive cause of their divorce, we would have to keep wondering where things went astray.
Also read: Shania Twain's Divorce From Robert 'Mutt' Lange – How Shania Swapped Husbands With Best Friend
Ali Had Signed A Prenup Prior To Marrying Justin Hakuta
In her 2019 memoir Dear Girls: Intimate Stories, Untold Secrets, and Advice for Living Your Best Life, which is written to her daughters, Wong says that she signed a prenuptial agreement before she got married.
So, the star of "Always Be My Maybe" told CNBC, "I became more motivated to make my own money because I signed a document that said how much I couldn't depend on my husband."
"The gift of fear" was something my father always praised, she wrote. "And that marriage contract scared me to death. In the end, having to sign that prenuptial agreement was one of the best things for me and my career."
Wong said she's unafraid of failure because her parents "embraced" it when she was growing up. She also said that this way of thinking has helped her succeed.
Also read: The Truth About John Travolta's Divorce That Didn't Happen!
Know More About Ali Wong's Ex-Husband Justin Hakuta
Hakuta is the son of Japanese-American inventor and TV personality Ken Hakuta, also known as "Dr. Fad." Like his father, Hakuta is a successful businessman who used to be the vice president of a multimillion-dollar technology company called "GoodRx."
Justin Hakuta went to Carnegie Mellon University and Harvard Business School. He was also a Fulbright scholar.