The fifth season of The Crown is now available to watch on Netflix, and it covers a lot of ground that has lasting consequences for the British royal family. One of the main plots of this season of The Crown involves an inquiry into Princess Diana's infamous 1995 interview with the BBC.
The impact of Princess Diana's explosive interview with Martin Bashir in 1995, in which she discussed everything from her struggle with bulimia to Prince Charles' romance, was felt long after her death.
New evidence and insights from Diana's loved ones point to the possibility that the princess was pressured into the interview and that its aftermath contributed to her premature death. This post will tell you everything you need to know about how the BBC got an interview with Diana, Princess of Wales in 1995, as well as the controversy that followed.
What Did Princess Diana Reveal In The Panorama Interview?
Less than two years before her untimely death in a car crash in Paris, Princess Diana spoke out for the first time in November 1995. She opened out to Bashir on camera about the difficulties of being a member of the royal family. She discussed the reasons for the end of her marriage to Charles, then Prince, and is best known for her remark, she said, "There were three of us in this marriage, so it was a bit crowded," referring to Charles' affair with his present wife, Camilla.
Princess Diana revealed that she had battled bulimia, self-harm, and postpartum depression in addition to the stresses of raising her young sons, Prince William and Prince Harry. When asked about her struggles with bulimia, Diana referred to it as a "hidden disease" she had to hide from everyone.
"It was a sign that things weren't going well in my marriage. I was asking for help but sending the wrong signals, and people were using my bulimia as a coat hanger. They decided that Diana's instability was the issue "said she. "The cause was that my husband and I had to keep everything together because we didn't want to let the public down, but there was a lot of anxiety going on inside our four walls."
Also read: Who Is Hakeem Jeffries' Wife? Is He Replacing Nancy Pelosi As House Democratic leader
Former senior judge and head of the independent inquiry Lord Dyson determined that journalist Martin Bashir lied to get the interview and then lied to the BBC. Read on to know more.
Why Was Princess Diana's Interview To The BBC So Controversial?
After it was revealed that journalist Martin Bashir had gotten access to Diana through forgeries and other questionable means, the 1995 interview, titled An Interview with HRH The Princess of Wales, has been the focus of great controversy ever since its first broadcast.
Questions about the manner in which the interview was gained, started to be asked within a short period after its broadcast.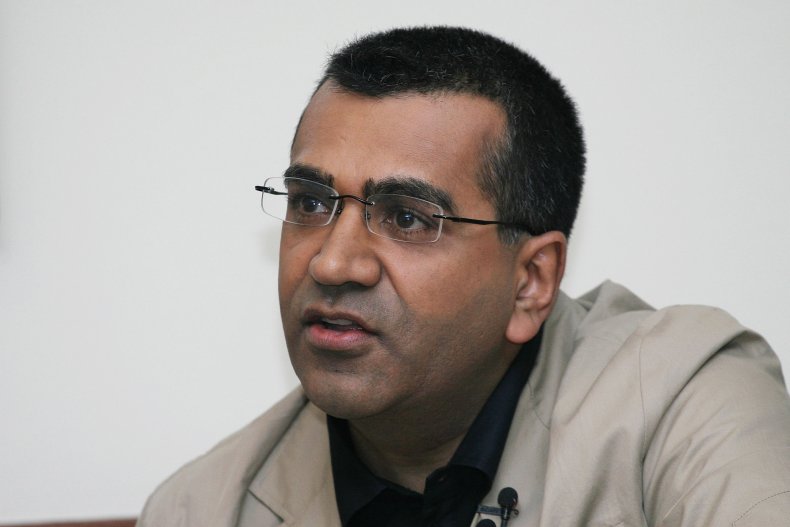 A BBC graphic designer said that he was asked by Martin Bashir to make phony financial statements. Those documents purported to indicate payments made by a newspaper chain to a former employee of Earl Spencer, Princess Diana's brother.
According to the Dyson report, their goal was to have Earl Spencer trust them so that he would introduce Mr. Bashir to Diana. Mr. Bashir revealed to BBC executives that he had mocked up statements but constantly denied showing them to Earl Spencer.
Also read: Who Is Michael Gerson's Wife? Presidential Speechwriter Dies At 58
Bashir is also said to have shown Princess Diana a fake "receipt" for an abortion for Tiggy Legge-Bourke, the nanny who took care of Prince William and Prince Harry when they were young. This was done to make Diana think that Prince Charles had gotten the royal nanny pregnant.
According to the report, Mr "lied and kept lying until he realized he couldn't keep it up any longer. This was the worst kind of behavior, and it makes it hard to believe him in general ".
BBC Issued An Apology For The Panorama Interview
After the investigation, BBC Director-General Tim Davie said he was sorry and promised that the interview would never be shown on the BBC again.
"It's clear that the way the interview was set up was not at all what people have a right to expect. We feel terrible about this, "Davie said.
"The BBC has much better processes and procedures now, but the ones that were in place at the time should have stopped the interview from being gotten this way."
"The BBC can't turn back time after a quarter of a century, but we can apologize in full and without conditions," he said. "That is on the BBC today."