Venus Williams, born on June 17, 1980, is an iconic figure in the world of professional tennis. With an impressive career that includes seven Grand Slam singles titles and 14 women's doubles major titles, Williams has solidified her status as one of the sport's all-time greats.
Venus Williams, along with her younger sister Serena, was raised and coached by her parents, Oracene Price and Richard Williams. Turning professional in 1994, Venus quickly made a name for herself in the tennis world. In 2002, she became the first African American woman to reach the singles world No. 1 ranking in the Open era.
However, while her accomplishments on the court are widely celebrated, there's often curiosity surrounding her personal life, particularly her romantic relationships. Let's take a closer look at Venus Williams' love life and her perspective on dating and marriage.
Does Venus Williams Have A Boyfriend?
As of now, Venus Williams is happily single and content with her relationship status. In 2021, during an Instagram Live session, she candidly addressed questions about her love life, stating that she was not interested in dating and described herself as "undateable." While this might come as a surprise to some fans, it appears that Williams is focused on her personal happiness and priorities outside of romantic relationships.
Also Read: Who Is Scottie Pippen's Wife? Know About His Relationships
Know About Venus Williams' Past Relationships
Nicholas Hammond
One of Venus Williams' more recent relationships was with Nicholas Hammond. Hammond, a successful financier and heir to the Annenberg family fortune, garnered media attention when he started dating Williams. The couple's relationship began in 2017 and attracted significant attention due to their respective backgrounds.
During their time together, Venus and Nicholas attended Serena Williams' wedding, further solidifying their bond. Hammond was frequently spotted courtside, cheering on his girlfriend during her matches. Their relationship seemed to be going strong, with fans excited to see the tennis star find happiness off the court.
However, in 2019, Venus Williams and Nicholas Hammond decided to part ways, ending their romantic involvement. The exact reasons behind their split remain private, as both individuals have chosen to keep the details of their breakup out of the public eye.
Despite their separation, Venus Williams and Nicholas Hammond shared a chapter in their lives, where they found companionship and support in each other. While their relationship may have ended, their individual achievements and personal journeys continue to inspire fans and admirers around the world.
Elio Pis
Before her relationship with Nicholas Hammond, Venus Williams had been linked to a few other notable figures. She was involved with Cuban model Elio Pis, whom she started dating in 2012.
Venus Williams and Elio Pis began dating in 2012. The Cuban model and the tennis star made their first public appearance as a couple at the New York Grand Slam. They were seen holding hands and displaying affection throughout their relationship. Elio also collaborated with Venus on her clothing line called EleVen. Although they split in 2017, they were spotted having dinner together that same year, suggesting an amicable separation. While the specific reasons for their breakup remain private, their time together showcased their shared interests and support for each other.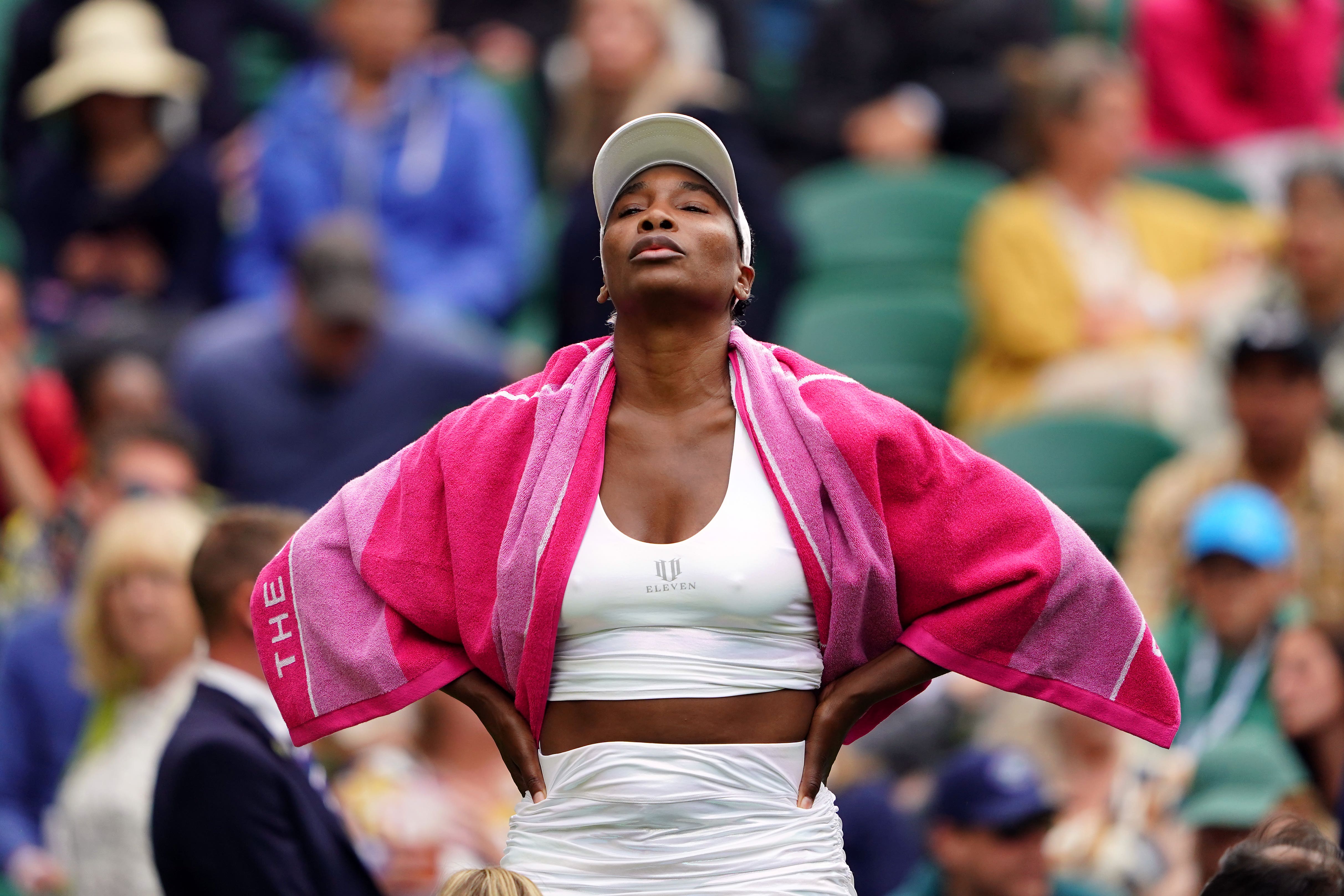 Additionally, Venus was romantically linked to professional golfer Hank Kuehne from 2007 to 2010. While not much is known about their relationship, it was described as "serious" before their eventual separation. After her breakup with Hammond, there were speculations that Williams and fellow tennis player Reilly Opelka might be an item, but Williams clarified on social media that they were just good friends.\
Also Read: Meagan Good's Boyfriend: She Is Dating Jonathan Majors?
Venus Williams On Marriage And Freedom
Venus Williams has been open about her perspective on marriage and her current priorities in life. Despite constant inquiries from fans about her marital status, Williams has made it clear that she is not interested in getting married. She values her freedom and enjoys her life as it is. In an interview with Cosmopolitan, she expressed her contentment and mentioned that she has no desire to change her life for any reason.
Williams believes that marriage is not the only path to fulfillment and happiness. She has expressed her confidence in the choices she has made and emphasized that she does not feel pressured by societal expectations regarding marriage. Her focus remains on her personal well-being and pursuing her passions both on and off the tennis court.