Ashley Jini Park is a talented actress, dancer, and singer based in New York City, who gained recognition for her role as Mindy Chen in Netflix's "Emily in Paris." Her performance earned her a nomination for a Critics' Choice Award.
An ankle injury couldn't hold Ashley Park back as she still attended Haute Couture Fashion Week in Paris looking stunning and glamorously dressed. The 31-year-old star of "Emily in Paris," attended the Valentino and Rahul Mishra fashion shows on Wednesday, January 25, making a stylish entrance while using crutches.
Following her appearance, Emily in Paris" followers are eager to find out if Ashley Park is romantically involved with anyone in real life. The question on everyone's mind is, who is Ashley Park's boyfriend? This article will give you all the information we have on the matter.
Does Ashley Park Have A Boyfriend?
Based on her Instagram account, the star appears to be enjoying the single life, with her feed showcasing promotions for her projects, stunning shots from photo shoots, and snaps of Ashley creating cherished moments with loved ones. Notably, Ashley has not shared any posts that suggest she's in a romantic relationship. It's possible that Ashley could be in a relationship, but chooses to keep it private.
However as of now, Park's current relationship status might be single, but she and her Netflix character share a commonality in their love lives. Like Mindy, the crooner, Park has been romantically involved with musicians, some of whom she collaborated with on Broadway. The recent dating rumors of Ashley were with her co-star Lucas Bravo. Let's have a look at her dating history.
Also read: Know About Philadelphia Eagles' Owner Jeffrey Lurie's Wife, Tina Lai!
Has Ashley Park Ever Dated Lucas Bravo?
A Reddit discussion speculated about a possible romantic relationship between the stars of "Emily in Paris," Ashley and Lucas Bravo. During the first season, the pair appeared to have a close friendship, with Bravo even visiting Collins in New York after filming. However, Bravo is known for keeping his relationships with costars professional, having stated in an interview with Glamour that "once you step on set, it's a workplace."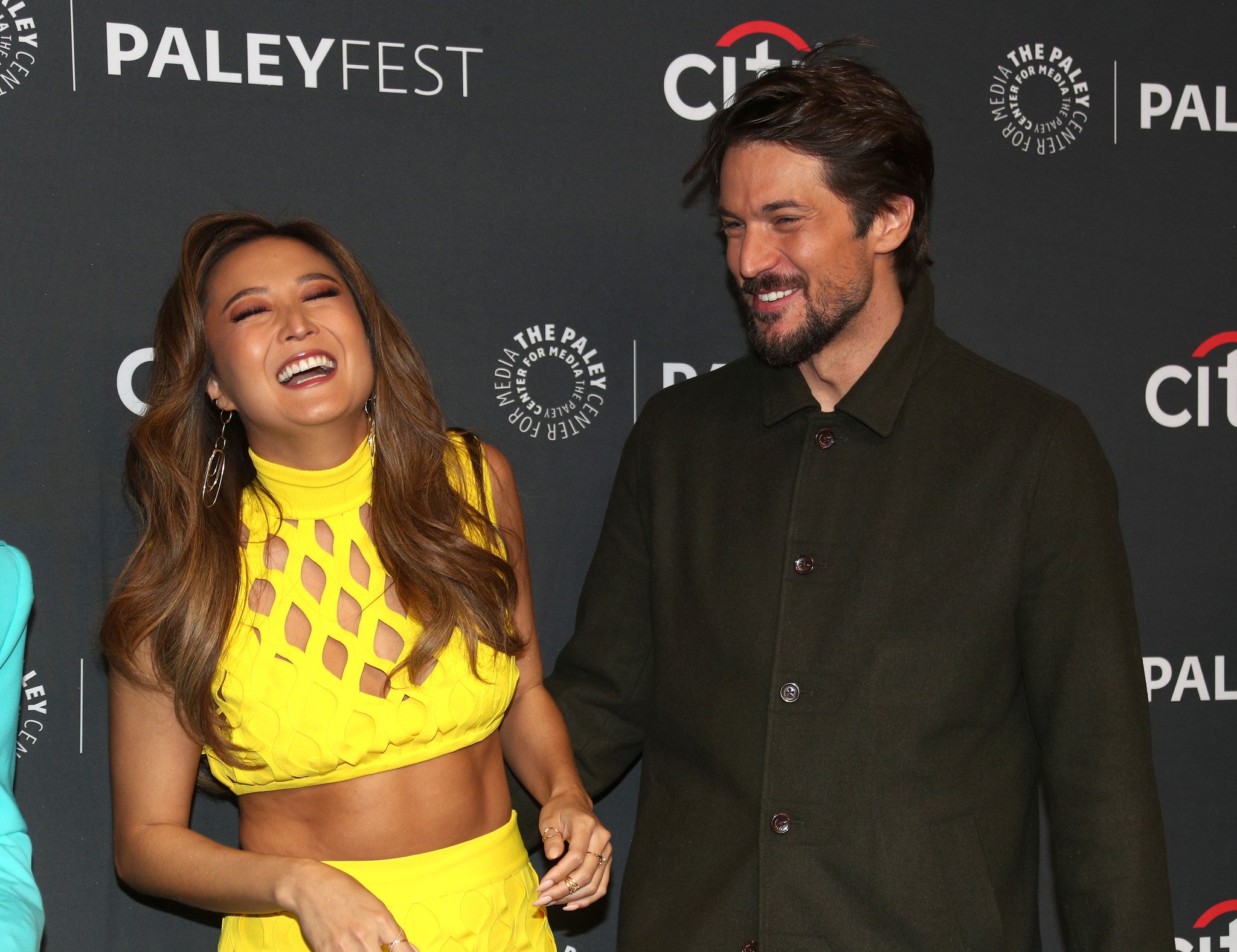 Despite the speculation of a romantic relationship, it is believed that their relationship remained just a friendship. The reason for this is due to Bravo's stance on dating costars and his preference for keeping the set a professional workplace. Reddit users have speculated that the two may have had a falling out, as they no longer appear on each other's social media.
A Glimpse Into Ashley Park's Dating History
In 2019, speculation arose that Park was in a romantic relationship with her "Mean Girls" co-star, Benjamin Tyler Cook from "West Side Story." The pair had worked together previously in 2017 in Washington D.C. and then again on Broadway in 2018, where Park played Gretchen Wieners and Cook played Mathlete Tyler Kimble.
However, it wasn't until Park left the show in 2019 that fans began to suspect the two were an item. Although they never publicly confirmed nor denied the rumors, they were spotted together at various red-carpet events, appearing affectionate in photos and Park would even leave heart-eye emoji comments on Cook's Instagram posts. Their last joint red carpet-appearance was at the Tony Awards in June 2019, and they no longer follow each other on Instagram.
Also read: Meet Jason Kelce's Wife, Kylie McDevitt: Know About Their Relationship
Park was also rumored to be dating Zach Adkins, known for his roles in "Diana" and "Anastasia," after they were seen together at several events in late 2018. In November, she even showed support for Adkins on Twitter, writing "So proud of @zachmadkins." The pair made their last appearance together on the red carpet during the opening night of "The Cher Show" in December, and it seems they are no longer a couple.