Elisabeth DelPadre Hasselbeck is a retired TV host and personality. Hasselbeck became famous in 2001 when she competed in the second season of the American version of Survivor and came in fourth. Elisabeth retired because she wanted to spend more time with her children. "I'm in a season where the kids need the best of me, not the rest of me," she said in a statement.
Talking about her personal life, she is a married woman. In case you didn't know, She is married to Tim Hasselbeck. Here in this post, we'll talk about who is Tim Hasselbeck, Elisabeth Hasselbeck's husband, and when they got married.
How Elisabeth Met Her Husband Tim Hasselbeck?
Elisabeth met her husband, Tim, at Boston College, where they were both students. They were top athletes in college. Tim, of course, played football, and Elisabeth, on the other hand, played softball. After dating for a few years, they got married in 2002 in Rhode Island.
Elisabeth was a contestant on Survivor: The Australian Outback not long after they got married. She later became a TV star on The View, while Tim's career went from one football team to the next. Tim left the NFL in 2007 to work as a sports analyst for ESPN. During the time that Elisabeth was hosting The View, Tim would sometimes pop up on the show to fill in for missing co-hosts or weigh in on major topics.
Also read: Meet Christian Wood's Current Girlfriend & Ex-Girlfriend Who Dumped Him For Being Undrafted
Meet Tim Hasselbeck, Elisabeth Hasselbeck's Husband
Tim Hasselbeck is an American sports journalist and former NFL quarterback who was born on April 6, 1978. Tim spent most of his childhood in Norfolk, Massachusetts, and his family loves football.
He is the son of Don Hasselbeck, a former tight end for the New York Giants, and the brother of Matt Hasselbeck, a former quarterback for the Indianapolis Colts.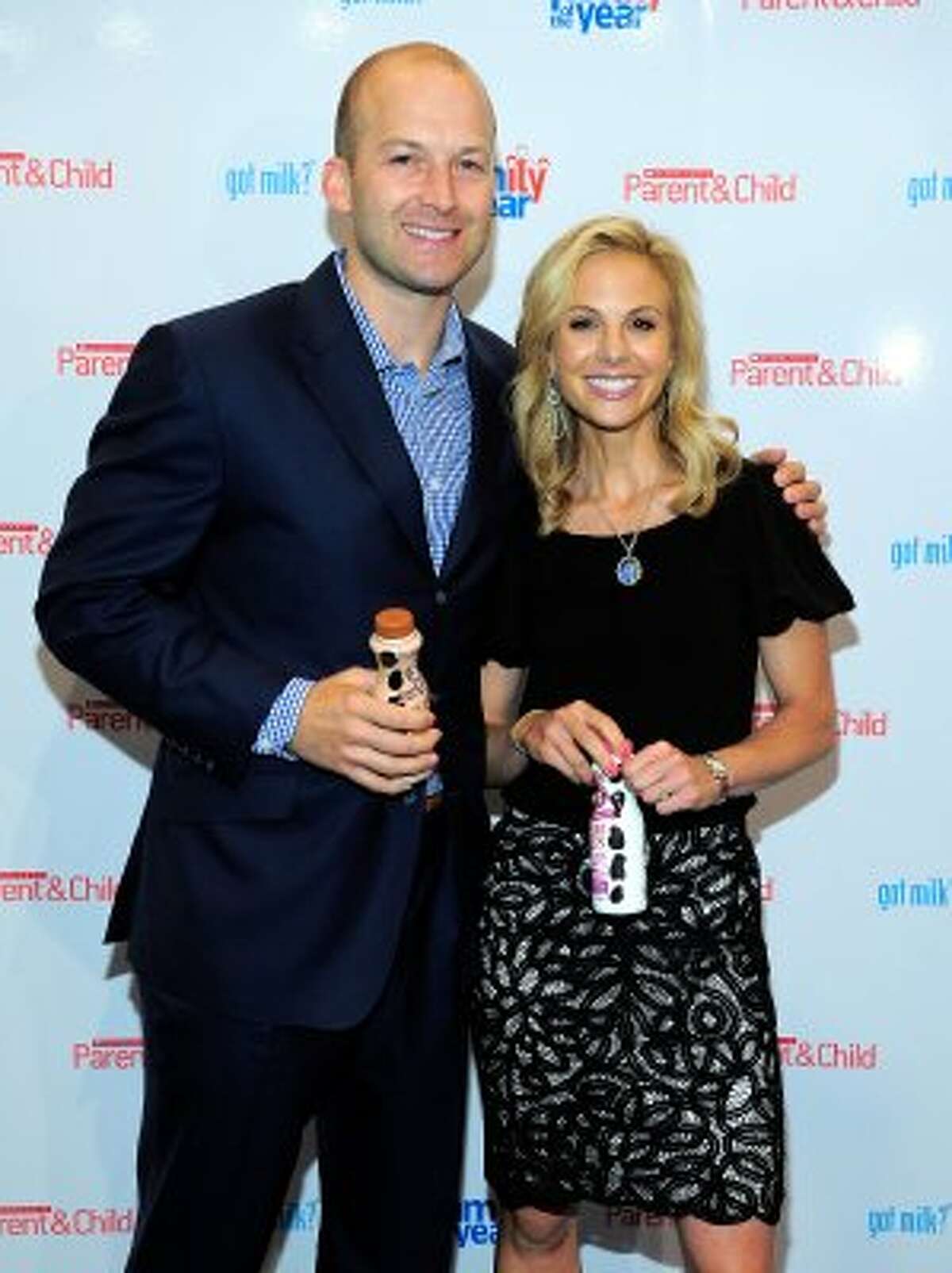 Tim was an undergrad at Boston College, where he played football for the Eagles. In 2001, he became a free agent and signed with the Buffalo Bills, which was his first professional team. The next year, the athlete signed with the Philadelphia Eagles as a free agent.
In 2003, the professional football player was picked up by the Washington Redskins, who are now called the Washington Commanders. Tim was Eli Manning's backup quarterback for the New York Giants from May 2005 to September 2007. After his time with the Giants was over, the Arizona Cardinals picked him up.
Also read: Who Is Dabo Swinney's Wife? All You Need To Know
Meet Elisabeth and Tim Kids
Elisabeth and Tim are the parents of three kids: Grace, Taylor, and Timothy. The former co-host of Fox & Friends has shared a few rare photos of her children on Instagram over the years. Both of her sons are interested in football, just like their dad.
In an interview with The Nashville Mom blog in April 2019, Elisabeth talked about some of the lessons she and Tim have been teaching their children as they grow up. "We're always talking about what was encouraging and how they can be a good friend to others," she said. "Also, teach them to speak up for others when they can't speak for themselves."