Gregg Berhalter is taking the U.S. Men's National Team to Qatar for its first World Cup as head coach.
Since Berhalter has been a calming presence in the aftermath of the tumultuous tenures of Jurgen Klinsmann and Bruce Arena, not everything has been easy, and the US boss has faced his fair share of criticism from demanding media and fans alike.
In case you didn't know, Gregg Matthew Berhalter is an American soccer coach and a former player. He is currently the head coach of the US men's national soccer team. Berhalter has worked as a coach for Columbus Crew SC in Major League Soccer, Hammarby IF in Sweden, and LA Galaxy as an assistant coach.
Berhalter lives with his wife, Rosalind, and four kids in the Lake View neighborhood of Chicago. Sebastian, one of his sons, plays for the Vancouver Whitecaps. His brother, Jay, was the chief commercial officer of the United States Soccer Federation until he quit in 2020.
Keep reading this post to know more about Gregg Berhalter's wife and other information you need to know.
Know About Rosalind, Gregg Berhalter's Wife
Rosalind was born on July 21, 1973, and rose to prominence in the media after becoming married to coach Gregg Berhalter. Due to the fact that Rosalind and Gregg were both members of the college soccer team at the University of North Carolina, they were introduced to one another by a mutual friend.
Also read: Who Is Willie Nelson's Wife? He Has Been Married Four Times!
She was on the soccer team for the Tar Heels. She played with Angela Kelly, Mia Hamn, and Tisha Venturi. After dating for six years, the two people got married in 1999. Sebastian, Delilah, Lily, and Santana Berhalter are their four lucky children.
There is no more information available about the couple's relationship.
More You Need To Know About Gregg Berhalter's Career
Berhalter took over as the sporting director and head coach of Columbus Crew on November 6, 2013.
Under Berhalter, Columbus Crew SC got into the playoffs in 2014, 2015, 2017, and 2018. They got to the 2015 MLS Cup, but they lost at home 2–1 to the Portland Timbers.
On December 2, 2018, Berhalter was named the head coach of the United States national team. He won his first game as coach in a friendly against Panama on January 27, 2019. Berhalter led the United States to a continental championship on August 1, 2021, at the 2021 CONCACAF Gold Cup. On November 12, 2021, Berhalter led the United States to a 2-0 victory over Mexico in World Cup Qualifying at TQL Stadium in Cincinnati, Ohio. The team eventually qualified for the 2022 FIFA World Cup.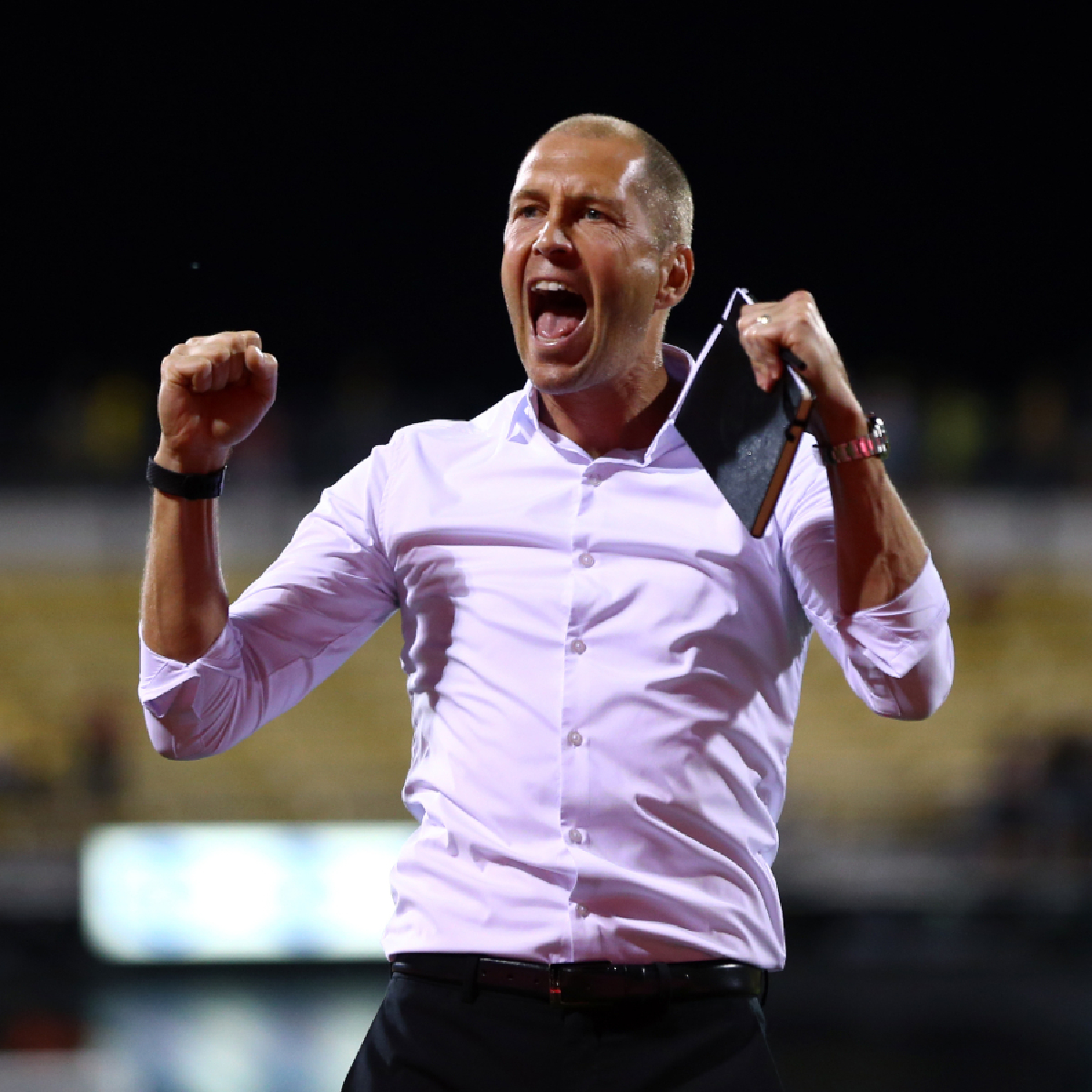 Also read: Meet Jason Aldean's Wife: She Trashed All Her Balenciaga Stuff
Gregg Berhalter's Net Worth
As of November 2022, it is estimated that Gregg Berhalter has a net worth of about $5 million, as reported by Idol Net Worth.
It is believed that the money he earns from his job as a soccer coach is his primary source of wealth. As a former player in the professional soccer league, he was also able to generate income for himself.