Jade Cargill is an American professional wrestler who was born on June 3, 1992. She is signed to All Elite Wrestling (AEW) and is currently the AEW TBS Champion in her first reign.
Talking about her personal life, Jade Cargill is in a happy relationship with Brandon Phillips. The couple shares one daughter together. Bailey Quinn, also known as Quinn, is the daughter of Jade and Brandon. According to Cargill's Instagram posts, Bailey was born on April 18, 2017.
Cargill's relationship with Phillips is pretty secretive. She has rarely talked about him or their relationship in public. She has only hinted about her relationship with him a few times through her social media.
On June 7, 2022, she posted a photo on Instagram with her partner Brandon and caption it, "What's a King without his Queen 👑😘 #checkmate"
However, not many details are known about their relationship. Keep reading the post to know about Brandon Phillips, Cargill's husband.
Also read: Who Is Zoe Saldana's Husband? All You Need To Know!
Meet Brandon Phillips, Jade Cargill's Husband
Jade Cargill's husband, Brandon Phillips is an American second baseman who plays in the Atlantic League of Professional Baseball. He is also a partial owner of the Lexington Legends. He played for the Cleveland Indians, the Cincinnati Reds, the Atlanta Braves, the Los Angeles Angels, and the Boston Red Sox in Major League Baseball (MLB).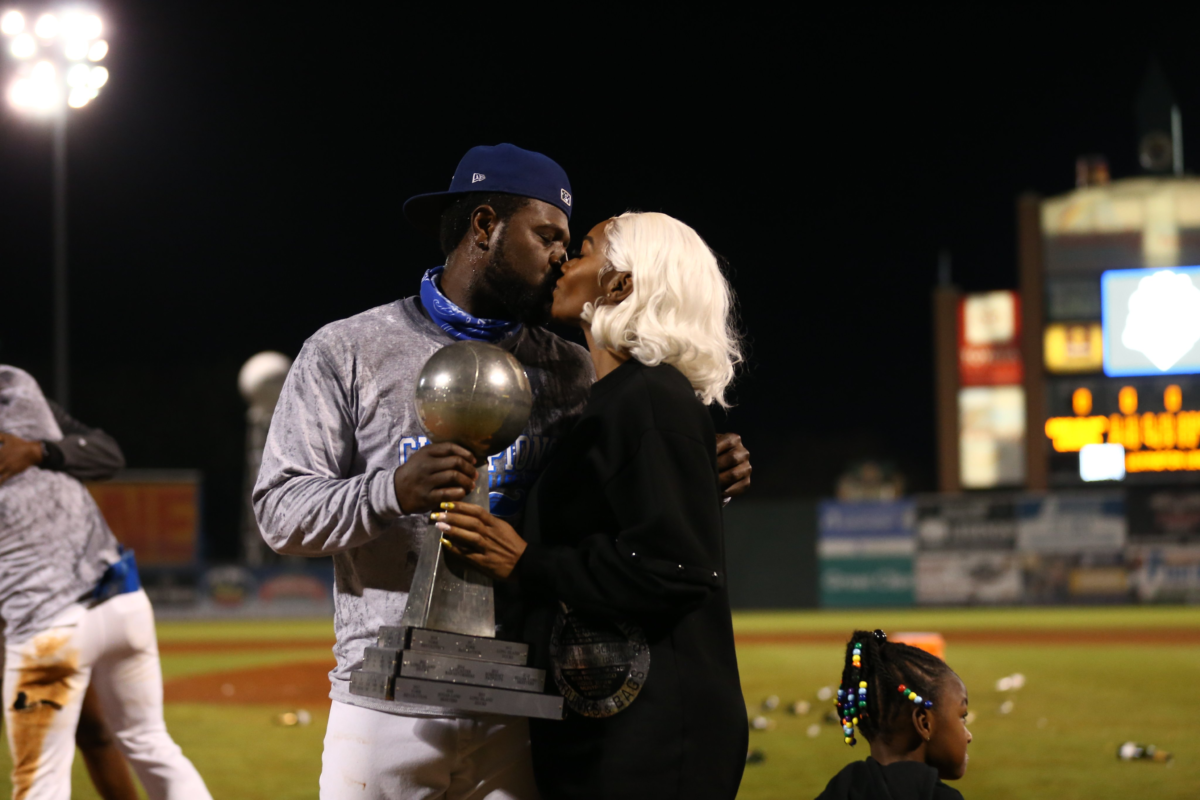 He was the first player in Major League Baseball history to record two three-run home runs, seven RBIs, and two stolen bases in a single game. After this performance, the uniform and cleats he wore during the game were displayed in the Baseball Hall of Fame.
All You Need To Know About Jade Cargill's Career
In April 2019, Cargill went to a tryout at the WWE Performance Center. Then, she began training at A. R. Fox's WWA4 Academy. Mark Henry, who Cargill said was her "mentor," told her to train at Heath Miller and Richard Borger's Face 2 Face Wrestling School. She then went to Nightmare Factory to train with Q. T. Marshall and Dustin Rhodes. When Sonjay Dutt and Bryan Danielson joined AEW in 2021, Tony Khan, the founder and owner of AEW, asked them to train her.
Cargill made her professional wrestling debut with All Elite Wrestling (AEW) on the November 11, 2020, episode of Dynamite. She interrupted Cody Rhodes and teased the arrival of Shaquille O'Neal. The next day, Tony Khan, President, and CEO of AEW said that Cargill had signed a contract with AEW for a number of years. She would work with Cody Rhodes and his wife Brandi, which would lead to a fight between the four of them. But Red Velvet took Brandi's place. Cargill and O'Neal beat Cody and Velvet in the first wrestling match of Cargill's career on the March 3, 2021 episode of Dynamite.
Also read: Who Is Jordyn Huitema's Boyfriend? Went Instagram Official With Julio Rodriguez!
Cargill beat Dani Jordyn in her first singles match on the March 17 episode of Dynamite. Even though Matt Hardy offered to manage Cargill, they chose Mark Sterling instead. This was revealed on the May 28 episode of Dynamite.