Recently, before Judge Jennifer Dorow gave Darrell Brooks six consecutive life sentences and hundreds of additional years for the Waukesha Christmas Parade attack, she told him, "The community can only be safe if you are locked up for the rest of your life."
In case anyone didn't know, Jennifer Dorow is a Waukesha County Circuit Judge in Wisconsin who is presiding over Darrell Brooks' trial in the Waukesha Christmas parade attack. She is the Chief Judge of the Third Judicial Administrative District.
Dorow is a Marquette University and Regent University School of Law graduate. She has been a practicing lawyer in Wisconsin since 1996.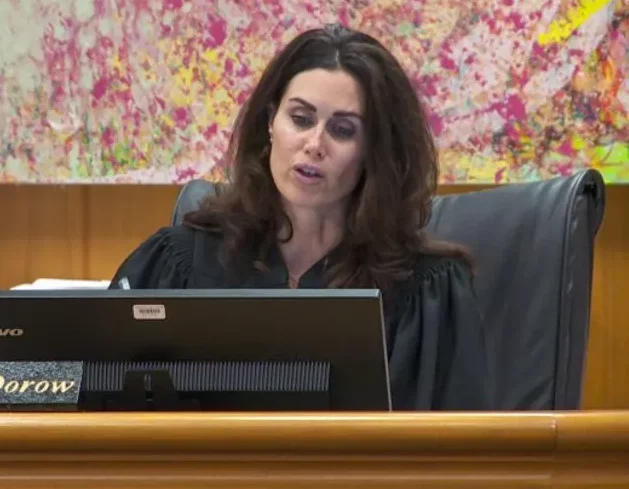 According to Ballotpedia, Republican Governor Scott Walker "appointed her in December 2011, and she was sworn in and re-elected the next year. Her term expires in 2018." Jennifer Dorow was a prosecutor before becoming a judge. According to Ballotpedia, she was an assistant district attorney in the Waukesha County district attorney's office.
Talking about her personal life, Jennifer is a married woman. Besides being a wife, she is also a mother. In this post, we'll talk about who is her husband and what is his profession.
Know About Jennifer Dorow's husband
Judge Dorow is married to Brian Dorow, who once worked for Homeland Security. He used to be a law enforcement officer. He went to the University of Wisconsin-Madison.
According to his LinkedIn page, Dorow's husband is the "Chief Homeland Security Enterprise Advisor" for Mitre in McLean, Virginia.
Also read: Who Is Jo Lindner AKA Joesthetics Girlfriend? Know About His Transformation Journey
Prior to that, he was the president and CEO of a security company in Waukesha, the deputy assistant secretary for the U.S. Department of Homeland Security in Washington, D.C., the dean of the Criminal Justice, Homeland Security, and County Terrorism program at Waukesha County Technical College, and a police supervisor for the City of Waukesha Police Department.
During a special election in 2015, he also ran for a state Senate seat in the 33rd District. He wants to open a firing range in the city of Delafield. The common council granted him approval to do this last spring.
How Many Children Does Jennifer Dorow Have?
Jennifer Dorow shares three kids with her husband, Brian Dorow.
About Jennifer's children, she is the proud mother of two sons and a daughter. Michael, Jonathan, and Angelina are her three children's names. She enjoys spending time with her husband and children.
Know The Details About Jennifer Dorow's Career
Scott Walker appointed Jennifer to the Waukesha County bench in December 2011. She has been re-elected to her position twice since then, in 2012 and 2018. Her term will end in 2024.
Dorow worked as an assistant district attorney in Waukesha County before entering into private practice with Huppertz & Dorow, S.C. before becoming a judge. She took over for Mark Gundrum, who Walker appointed to the state Court of Appeals.
The Waukesha Christmas Parade trial is Dorow's first case that has received substantial media attention.
She is, however, presiding over the case of a youngster accused of robbing and sexually abusing an 87-year-old grandmother outside the Waukesha Public Library late last year. This occurred immediately after the parade attack.
Also read: Who Is Bryshere Gray's Wife? Bryshere Gray Arrested Again
She has also presided over other locally notable cases, such as one involving a possible Waukesha County juror who left jury duty early because he did not feel safe with courtroom COVID-19 protocols at the time.
The parade attack trial is set to last until October 28. Due to a large number of witnesses, prosecutors estimated it would take five to seven days to present their case. Dorow decided that all witnesses will be kept separate from other witnesses in the case until they have delivered their own testimony. This implies that victims who have yet to testify are not permitted to attend the trial.