Kameran "Kamie" Crawford, who was born on October 25, 1992, is an American television host and beauty pageant winner. She was named Miss Teen USA 2010 on July 24, 2010 at the Atlantis Paradise Island Resort in the Bahamas. Crawford won a $100,000 scholarship, trips, clothes, and she got to share a New York City apartment with Donald Trump's other titleholders when she was crowned.
When it came to her personal life, Kamie was in a long-term relationship with Gordon "G" Dillard, and they talked about getting married. However, changes have occurred in the model's relationship status.
Here's everything you need to know about Kamie Crawford dating life. Does she have a boyfriend?
What Is Kamie Crawford Current Relationship Status?
Currently, Kamie is having the time of her life as a single woman, and she is using her podcast, titled Relationsh*t with Kamie Crawford, to offer advice on relationships and talks about her breakup.
Kamie Used To Date Gordon Dillard
Kamie was in a relationship with Gordon Dillard when she made her Catfish debut. When Kamie got a full-time spot on the popular MTV show, they were together. She did once think that she would marry Gordon, who is now her ex.
The couple met for the first time in May 2016, but they didn't start dating immediately.
"He was so much like me it was scary," Kamie admitted. "We started hanging out literally every day, and before either of us knew it, we were falling fast in love. It felt so right and natural, but it also made us both a little nervous."
Also Read: Leonardo DiCaprio And Model Girlfriend Camila Morrone Split!
The brunette beauty continued, "He's amazing. He pushes me to always be the best version of myself and doesn't try to stop me from working hard or dim my light. He loves me no matter what, but he's a man, so he puts me in my place when I need to be put away for a moment."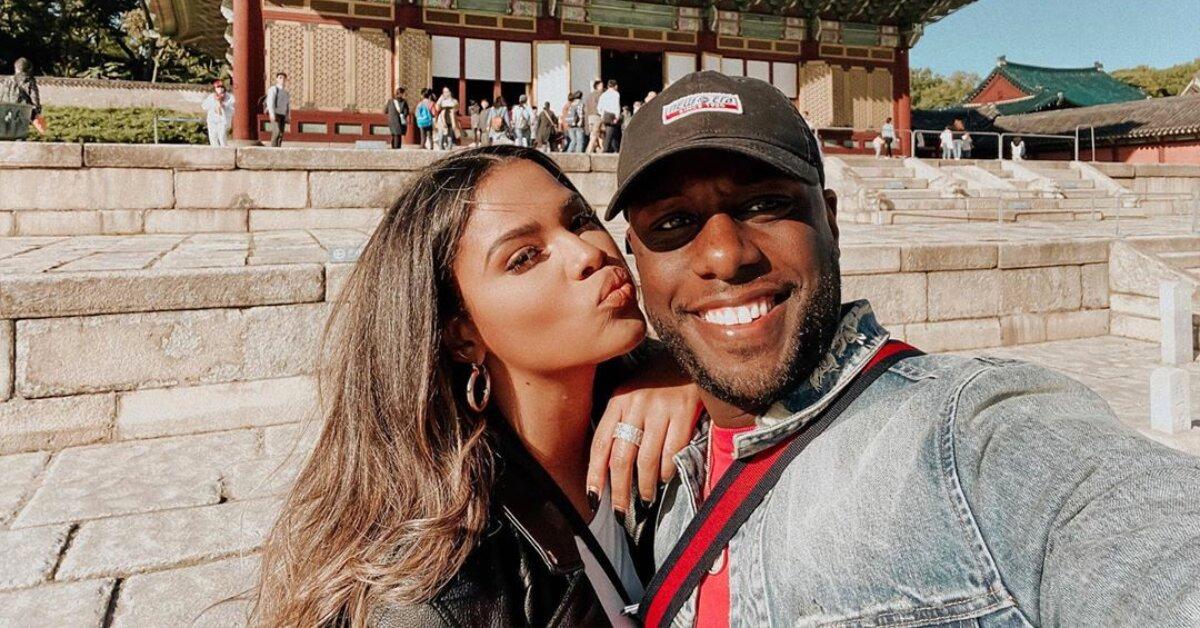 In 2019, the 29-year-old wrote in the caption of an Instagram post, "We've traveled the world together, met our personal goals, and made our dreams come true, all while being each other's rock through the hard times." "I can't wait to see what happens in the next 3+ a gazillion years. I love you baby."
In 2020, Kamie hinted that the couple might get engaged soon. The influencer said in a tweet that she was surprised when her boyfriend told her at the start of 2020, "We have like 5 weddings to go to this year and 1 to plan."
She went on to say, "Y'all gotta chill. I haven't gotten my ring yet, so don't give him too much credit just yet."
Also Read: Ben Stiller's Divorce Didn't Happen, He Is Back With Wife Christine Taylor
Kamie And Gordon Broke Up After Six Years Of Dating
In February 2022, the model ended up going on the Lovers and Friends with Shan Boodram podcast to talk about how hard it was to break up with Gordon.
"This breakup was the hardest, and I think it was probably the second hardest thing I've ever had to go through in my whole life…" Kamie said on the series. "I really thought I would have to go to the hospital. I couldn't think straight… You have to undo, forget, stop thinking, and stop imagining how your life was supposed to be with this person."
Kamie went on to say that they had both changed and that their relationship had changed over time.
Gordon and Kamie don't seem to have ever gotten engaged, and the two are now going in different directions.