A former American professional basketball player, Kareem Abdul-Jabbar spent two decades in the NBA representing the Milwaukee Bucks and the Los Angeles Lakers.
On Tuesday, February 7th, LeBron James shattered Kareem Abdul-Jabbar's all-time scoring record, which had been set in 1989 and was widely considered unbreakable.
Abdul-Jabbar's record was at 38,387 points, but LeBron surpassed it by scoring 38 points in a game against the Thunder, bringing his total to 38,390 points and securing the record. Abdul-Jabbar was present at the game and could be seen congratulating LeBron after he made the record-breaking shot.
The personal life of Kareem Abdul Jabbar is also a topic of interest and as of 2023, he is single and does not have a girlfriend or wife.
Who Is Kareem Abdul Jabbar's Ex-Wife?
Kareem Abdul-Jabbar's ex-wife is Habiba Abdul-Jabbar, previously known as Janice Brown. The couple met at a Lakers game during Kareem's senior year at UCLA when he was still going by his birth name, Ferdinand Lewis Alcindor Jr. In 1971, Alcindor converted to Islam and changed his name to Kareem Abdul-Jabbar, and Janice did the same, becoming Habiba Abdul-Jabbar. Their marriage caused a strain on Habiba's Christian parents, as she too converted to Islam.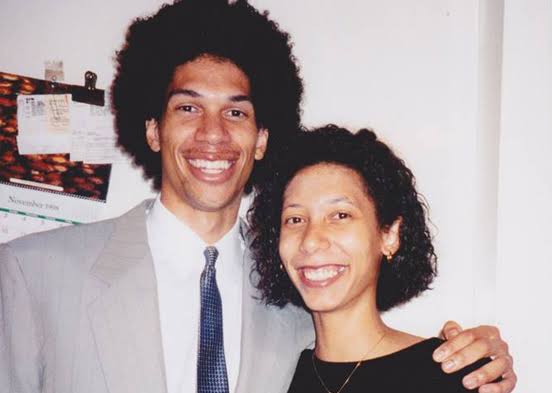 Together, Kareem and Habiba had three children: two daughters, Habiba and Sultana, and a son, Kareem Jr., who went on to play basketball at Western Kentucky after attending Valparaiso. Despite the family they had, the couple divorced in 1978, having been separated since 1973.
Also read: Amanda Palmer And Neil Gaiman's Divorce: An Inside Look
A Look Into Kareem Abdul Jabbar's Past Relationship
Kareem Abdul-Jabbar met Cheryl Pistono in 1977, two months prior to the start of the 1977-78 NBA season in Milwaukee. At the time of their meeting, Cheryl was from LaSalle, Illinois but had moved to the West Coast.
In an interview with Sports Illustrated's John Papanek in 1980, Cheryl mentioned that she initially had no interest in Kareem. She stated that she never liked people with a sports mentality and, despite his other qualities, Kareem was one of them. He expected her to be enamored with him, but that was not the case.
However, despite her initial lack of interest, Cheryl stayed with Kareem until 1984. Throughout their relationship, Kareem was vocal about the impact that Cheryl had on his life. He credited her as a greatly influential figure and spoke highly of her. The couple had a son together, named Amir.
Also read: Who Is Julianne Hough's Boyfriend In 2023 And What's Her Dating History?
LeBron James Broke Kareem Abdul-Jabbar's Record
LeBron James broke Kareem Abdul-Jabbar's scoring record on Tuesday night, as he was present at the Crypto.com Arena. With a fadeaway jump shot, James became the NBA's all-time leading scorer, surpassing Abdul-Jabbar who held the record since 1984. During the game, Abdul-Jabbar appeared a bit down as James approached his record, but the two legends came together when the record was broken in the final moments of the third quarter.
To honor James' achievement, the game was paused and he was given a standing ovation and a video tribute. Abdul-Jabbar joined James on center court, where he congratulated him on breaking his long-standing record.