On Tuesday (December 13), Kate Chastain revealed on Instagram that she is expecting her first child. This is the actress's first pregnancy. The former cast member of "Below Deck" shared a selfie in which she is wearing a floral dress that highlights her growing baby bump.
She wrote the caption, "I'm already planning so many birthday theme parties for you 💗💙💗💙"
Chastain informed People that the due date is of May 2023, but she did not reveal the gender or the father's identity. Chastain told the media, "I am incredibly pleased to become a mother." "This is like a dream come true because it's something I've always wanted!"
After the pregnancy revelation, fans are getting crazy to know who is Kate Chastain's boyfriend or the father of her child. Read on to know everything about her personal life and career.
Who Is Kate Chastain's Baby Daddy?
Sorry to burst your bubble, but Kate hasn't said anything about her boyfriend or who is her baby's daddy. We
At BravoCon 2022, Kate Chastain was supposed to interview Bravolebs for BravoTV.com, but instead, she ended up spilling the beans about her own life. Her current relationship status was casually mentioned during a conversation with single Bravolebs from throughout the network. The ex-chief stew of Below Deck casually mentioned, "I'm single, too, you guys."
The reality TV star talked about her sexuality after it was made public that she was dating Ro. Kate told Bravo's The Daily Dish that she doesn't want to label anything in her personal life.
Also read: Who Is Harris Faulkner's Husband? Meet Tony Berlin
"I think everyone who knows me is going to be surprised by the news because this is not like me. If I break up with this girl, I don't think I'd be interested in dating other women after that. I don't really think about how to label it too much. I just feel like I met someone whose company I enjoy, and that's all I'm calling it "she said in the podcast.
But her troubled relationship with Ro has led Kate to label one thing: she won't talk about her relationship status again.
More You Need To Know About Kate Chastain's Career
The Florida native Kate Chastain is most recognized for her role as Below Deck's head stew. Kate is not only a career woman and Bravo star, but also an author, philanthropist, podcaster, radio show host, and doting dog mom. In 2007, Kate started her career on the yacht, as stated in her Bravo bio.
In 2016, Kate published a book with all of her stories from the sea. With the title Lucky Charming, the book quickly became Amazon's #1 best seller in the humor category. In 2017, she opened a high-end resale shop called Genesis Boutique. All of the profits go to Genesis House, Inc., which is based in Melbourne, Australia.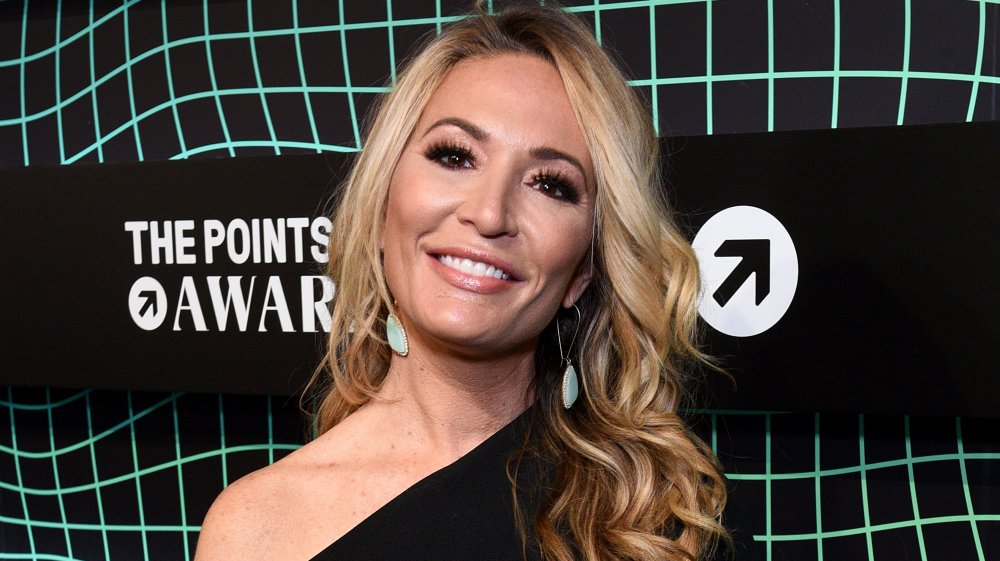 Also read: Who Is Ali Spice's Boyfriend And How Did She Die?
Chastain appeared on the Bravo show Below Deck for a total of six seasons before leaving the show in February 2020. Following that, she went on to executive produce and host Bravo's Chat Room a regular on the network's series Below Deck Galley Talk, and is among the contestants on Peacock's new reality competition series, The Traitors.