Quentin Jerome Tarantino is an American actor and director. His movies often make references to popular culture and other film genres. They also have non-linear plots, dark humor, stylized violence, extended dialogue, a lot of swearing, cameos, and ensemble casts.
Tarantino's movies have gained a cult following, as well as critical and commercial success. And now are getting curious to know about his personal life.
In case you don't know, Quentin is happily married to Daniella Pick and also shares two children with his wife. In this post, we'll explore all details regarding the couple's relationship and who is Daniella pick.
Meet Daniella Pick, Quentin Tarantino Wife
Daniella Pick was born in Ramat Ha-Sharon, Israel, in 1983. She is a singer and actress. Her father is Israeli pop singer Svika Pick, who became famous in the 1970s by putting on the Hebrew version of the Broadway show Hair. During the show, he and his fellow actors surprised the audience.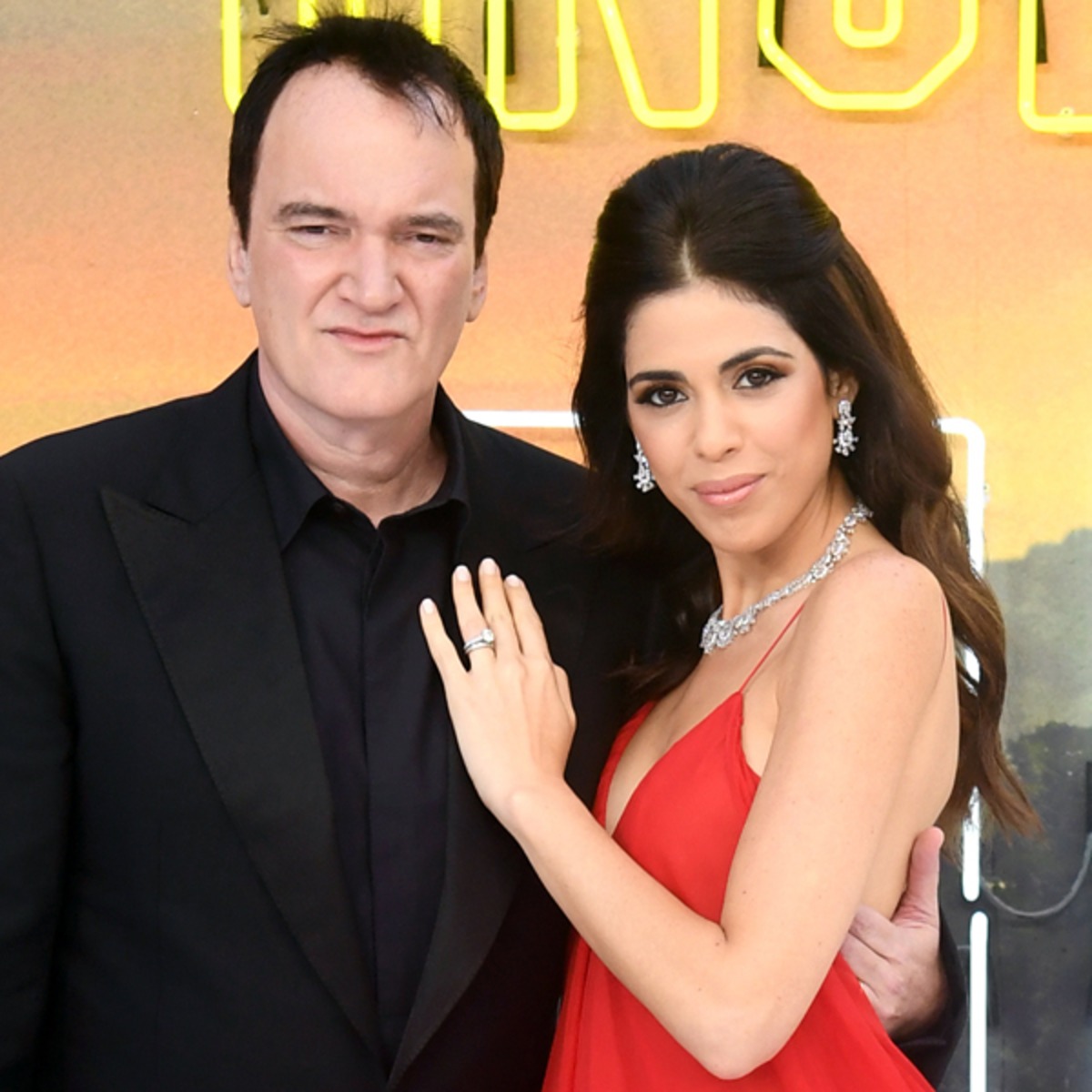 The Jerusalem Post said that during one scene, young Svika Pick and his co-stars "stripped down to their birthday suits, causing uproar across the country and in political circles, and leaving an indelible mark on the national psyche."
Decades after her famous father's performance, Pick and her sister Sharona started their own pop careers in the early 2000s.
Also read: Who Is Stephanie Gosk's Wife? All You Need To Know!
After the release of their most popular single, "Hello Hello," they stopped working together. They sang the song at Eurovision in 2005, and it put them in 11th place out of 14.
After they parted ways, Daniella focused on her solo career, putting out hits like "More or Less" and "Love Me."
Inside Quentin Tarantino And Daniella Pick's Relationship
Daniella and Quentin have known each other for a long time. Reports say that they met in Los Angeles, California, in 2009, when he was there to promote the release of Inglorious Basterds. They went out on and off for the next eight years.
They were first seen to be dating at the premiere of the movie Whip It in 2009, but they broke up in 2012.
But Tarantino and Pick got back together in 2016 and got engaged the next year. In 2018, they had a small wedding at their home in Beverly Hills, California.
Earlier in his career, Quentin mentioned his wife during one of his long acceptance speeches. At the 2020 Golden Globes, he thanked Daniella in Hebrew at the end of his famously sexist acceptance speech, while she was pregnant and watching from Tel Aviv, Israel.
Quentin ended his speech by saying, "And my wife, who is watching from Tel Aviv and is expecting my very first child. Toda, geveret." Jerusalem Post says that this directly means "Thanks, Mrs."
Know About The Couple's Children
The pair shares two children together.
In August 2019, the couple said they were expecting their first child. A representative told E! News, "Daniella and Quentin Tarantino are very happy to share the news that they are going to have a child."
Their son, Leo, was born in Tel Aviv, Israel, on February 22, 2020, but Tarantino told Jimmy Kimmel in an interview for Us Magazine that they almost went with a different name.
Also read: Jaylen Brown's Girlfriend: Sparked Dating Rumors With Bernice Burgos!
Tarantino said, "We almost didn't give him that name because people would think I named him after Leonardo DiCaprio."
"There is nothing wrong with that, but… He was named after the grandfather of my wife, but also because we thought of him as our little lion. He is a lion, then. We thought this about him."
On July 2, 2022, Tarantino and Pick had their second child. A representative told PEOPLE, "Daniella and Quentin Tarantino are happy to say that Daniella gave birth to their baby girl on July 2, 2022. The baby girl is a little sister for Leo, who is their first child."