Song Joong-ki is a South Korean actor who was born on September 19, 1985. The success of his TV shows and movies around the world made him a top Hallyu star in the Korean entertainment industry.
Recently, Actor Song Joong Ki is embarking on a new chapter in his life as he announces the start of his family on January 30th. Song Joong-ki recently got married to Katy Louise Saunders, who is now expecting their first child.
In December, Song Joong Ki confirmed he was in a relationship, revealing the news to the public. Previously, he was married to Song Hye Kyo and their beautiful marriage led to a divorce.
Following the news of his current marriage, fans are quite curious to know more about his girlfriend. Read on to know everything in detail.
Song Joong-Ki Reveals His Marriage And Wife's Pregnancy
Actor Song Joong-Ki penned a letter to his fans on his official fan cafe, breaking the news of his marriage to Katy Louise Saunders. In the heartfelt message, he joyfully shared the news of his new chapter in life.
He wrote in the letter, "Hello. This is Joong Ki. Today, I am greeting you because I want to share a promise that is more happy and valuable to me than anything. I have promised to continue living together with Katy Louise Saunders, who has been by my side supporting me and who I have spent valuable time with while cherishing each other.
She has a kind heart, and she has lived her life passionately. She is a sensible and amazing person to the point that I revere her. Thanks to her, I am becoming a better person.
We naturally dreamed of creating a happy family together. We have put in much effort to keep each other's promises, and we are sincerely thankful as a new life has come to us.
And today, based on our deep trust and love for each other, we are on our way back from registering our marriage to begin life as a married couple. As we are now, the two of us will walk our days ahead beautifully while facing the same direction.
Also read: Who Is Dallas Goedert's Girlfriend? A Look Into His Career
I sincerely thank all the fans who always cherish me no matter what.
Especially following the wishes and support of Ki Aile (Song Joong Ki's fan club) who provide the greatest strength to me throughout my acting career, I will work to fly higher as an actor and individual with the wings of greater responsibility and passion. I hope everyone will be happy and healthy until the day I can greet you in person.
Meet Katy Louise Saunders, Song Joong-ki's Girlfriend
Katy Louise Saunders, born in London, England on July 21, 1984, to a British father and Columbian mother, is 38 years old and only a year older than her husband, Song Joong Ki.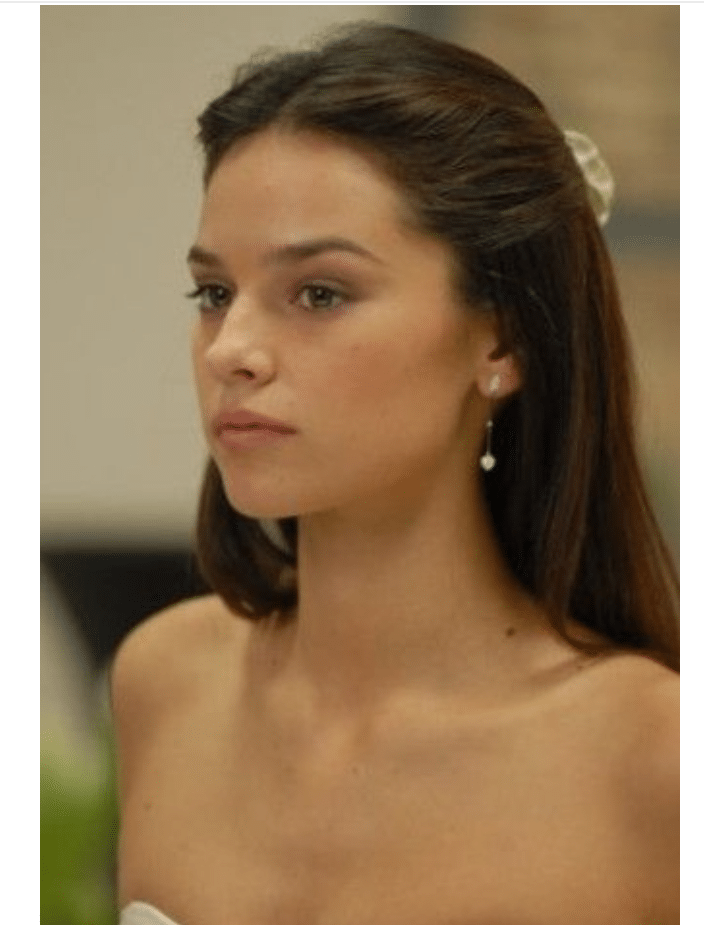 Katy Louise Saunders started her acting career in the 2002 Italian film "A Journey Called Love" directed by Michele Placido. The movie, based on a real story, follows the tumultuous relationship between writer Sibilla Aleramo and poet Dino Campana. Saunders played a younger version of Sibilla Aleramo, portrayed by Laura Morante.
The management team for the South Korean singer acknowledged on Monday (Dec. 26) that Song Joong-ki is seeing a non-famous British woman. The Korean media indicates that the couple has been dating for almost a year after meeting through a common friend.
Why Did Song Joong-Ki Divorce His Ex-Wife Song Hye Kyo?
Song Joong Ki and Song Hye Kyo, affectionately known as the "Song Song pair," met on the set of their hit drama Descendants of the Sun and went on to have a fairytale romance. After wrapping up filming on their drama, the on-screen couple apparently began dating in real life.
Despite frequent public sightings in cities like New York and Bali, our Song-Song couple maintained their relationship's secrecy for quite some time. Their respective agencies announced Joong Ki and Hye Kyo's upcoming October wedding in July 2017.
Also read: Know About Kevin Bacon's Wife, Kyra Sedgwick: Relationship Info
After a seemingly perfect romance, Song Joong Ki and Song Hye Kyo split up citing irreconcilable differences in character. After getting married in October 2017, Song Joong Ki stated in 2019 that he was filing for divorce from Hye Kyo.
Song Hye Kyo later explained the split, via her agency, saying, "the cause [for the divorce] is differences in personality." The agency further said, "As the two were unable to resolve their issues, they felt they had no choice but to reach this agreement" (the divorce). Out of respect for the two performers' personal lives, we are unable to provide any additional facts and appeal for your patience in this matter.