Stephanie Lynn Nicks is an American singer, songwriter, and producer. She is best known for her work with Fleetwood Mac and as a solo artist.
Nicks released a cover of "For What It's Worth," a protest song by Stephen Stills and Buffalo Springfield from 1966, in September 2022. She said on social media that the song was still important and had a lot to say and that she had always wanted to define it "through the eyes of a woman."
If you are unfamiliar, Nicks dated several people in the music business, including Lindsey Buckingham, Don Henley, and Joe Walsh of The Eagles, her bandmate Mick Fleetwood, and record executive Jimmy Iovine. Now, fans are wondering who the singer is dating now. Does she have a boyfriend?
In this post, we'll talk about everything you need to know about Stevie Nicks' current relationship status and past relationships.
Does Stevie Nicks Have A Boyfriend: She Hints About Her Ideal Man
Nicks thinks that her busy profession makes it hard for her to have a long-lasting relationship. Still, she said there's one person she thinks could have handled her way of life.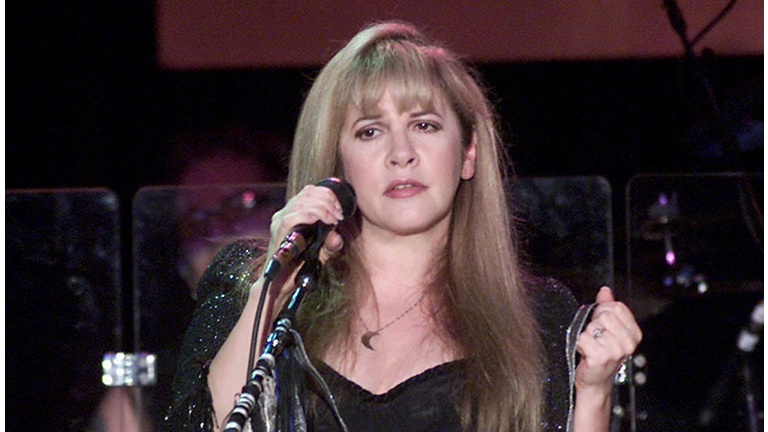 According to Rock a Little, she told Sheryl Crow for Interview Magazine, "When I think back on all the men in my life, there was only one I could honestly say I could have lived happily with every single day for the rest of my life because we respected each other and liked to do the same things,"  "I was always very happy when I was with him. That's never happened to me before."
Also read: Is Kelly Clarkson Dating Brett Eldredge? Are The Rumors True?
Nicks believes she could have been happy with this person as her husband. She's very independent, so she doesn't usually feel this way.
"I would have said yes to this man if he had asked me to marry him," she said. "And for reasons, I didn't know about and that had nothing to do with him or me, it just couldn't go on, it had to stop. So I think it could happen to us, but it all depends on our luck and whether or not we meet the right person. There are people in the world who would not be jealous of us, who would love our friends and enjoy how crazy we are."
She said she couldn't name the man, but she gave a small hint by saying that he is also a musician.
Stevie Nicks' Past Relationships
Nicks and Lindsey Buckingham started dating after pursuing music careers together. While she worked to support them, he continued to practice music at home, which made their relationship a bit tense. Their first album as a duo didn't do well financially, so their label let them go.
In 1975, they joined Fleetwood Mac. Stevie and Lindsey broke up in 1976, while they were working on "Rumors."
After they broke up, Stevie started dating Don Henley, who was one of the first members of the Eagles. Stevie's first song as a solo artist, "Sara," which came out in 1978, is about their unborn child.
Also read: Who Is Kyler Murray's Girlfriend? Know About Kyler's Personal Life!
Stevie went out with Eagles guitarist Joe Walsh from 1983 to 1986. In an interview with The Daily Telegraph in 2007, she said, "My biggest, biggest love was Joe Walsh."
Over the years, Stevie dated other musicians like the late producer Rupert Hine, Jimmy Iovine, and J. D. Souther. It is said that "Edge of Seventeen" was inspired by Jimmy Iovine.
Stevie Was Only Married Once
In 1983, she got married to Kim Anderson, who had been married to her best friend Robin Snyder Anderson before she died. It's thought that they did this to deal with the grief caused by her sad death. In the same year, they split up.