Today, Kylian Mbappe is regarded as one of the world's top players. As the presumed heir to the Ronaldo-Messi era, the young Frenchman has made quite an impact on the world of professional football since breaking into the spotlight.
The 23-year-old is a right-footed player renowned for his incredible speed and exceptional shooting and dribbling abilities. The fame he has achieved in his professional life has spilled over into his private life. Here in this article, you will read about his personal life and his current girlfriend.
Who Is Mbappe's New Girlfriend?
There are strong rumors that the French superstar is dating Rose Bertram, a model who is four years older than him and is 27 years old. Stephanie Rose Bertram is a Belgian model who was born on October 26, 1994. Previously Bertram was in a relationship with Gregory van der Wiel, a Dutch football player. They used to live in Paris, but when he moved to Fenerbahce, a club in Turkey, in 2016, they moved to Istanbul. Bertram and van der Wiel's daughter was born in Toronto in 2018 .
Ms. Bertram, who is from Belgium and has almost 900,000 Instagram followers, was signed by a modeling agency when she was just 13 years old. She then did a number of campaigns for high-street brands like H&M, L'Oreal, Primark, and Agent Provocateur.
Also Read: Who Is Ben White's girlfriend? England Footballer Leaves 2022 World Cup For "Personal Reasons"
Kylian Mbappe has also been said to be dating people like French actress Emma Smet and former Miss France Alicia Aylies. These relationships were never made public, just like the rumored relationship with Ines Rau.
Who is Ines Rau?
Ines-Loan Rau is a French model who was born in Paris in 1990. Playboy Magazine named her its Playmate of the Month. The Algerian model was the first Playmate to say out loud that she was transgender. Ines-Loan Rau has been an activist who has fought for the rights of the transgender community. But her coming out hasn't stopped her from dating like everyone else.
Also Read: Who Is Mickey Guyton's Husband? All You Need To Know!
In 2017, a French model of Algerian origin Rau made history by being the first transgender model to grace the cover of Playboy. Rau is of French nationality. 2014 marked the year that she made her debut in Playboy, and at that time she posed naked for a special section that was given the title Evolution. Although Rau began her transition when she was around 17 years old, she did not come out to the world until after she became 24. Rau is also interested in working in the Hollywood entertainment sector.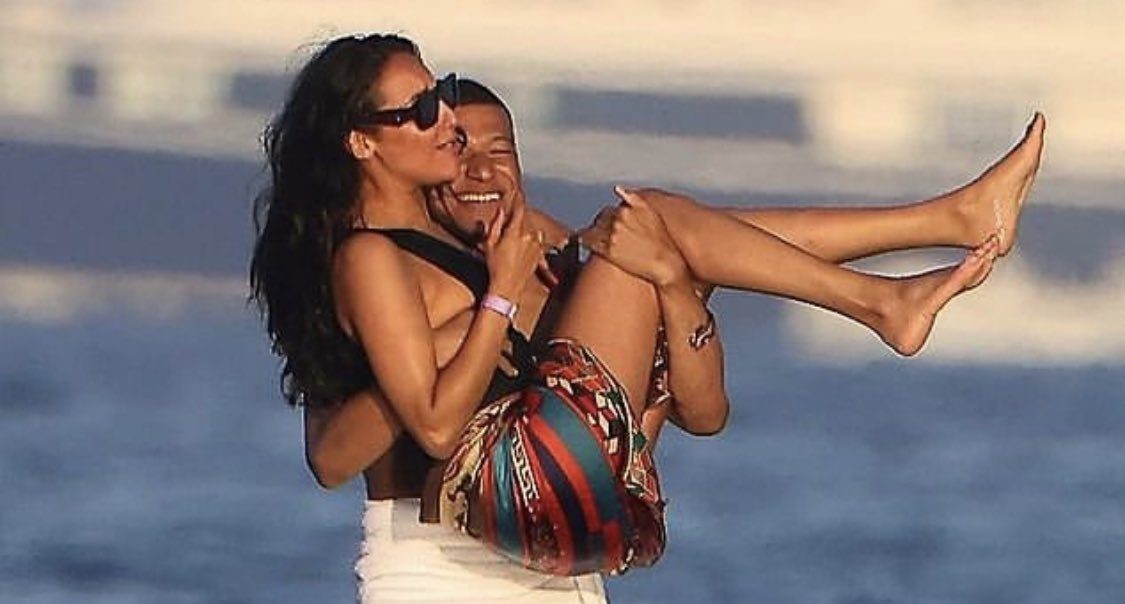 She, was seen at the Cannes Film Festival before she went on a yacht with the footballer. Rau, who has a million Instagram followers, was the first transgender person to be on the cover of Playboy
She told the magazine, "It was how I celebrated coming out. I took that chance, and then I signed with an agency."
In the interview that accompanies the article, Rau adds, "I lived a long period without admitting that I was a transgender person." "I went on a number of dates, but I almost forgot. I was terrified that I would never find a boyfriend and that people would think I was strange. After that, I advised her, "You know, you really ought to just be who you are. "
There has been no official confirmation from Mbappe's camp about his relationship status and the story is still under development. We would update our readers as soon as further information is available.