Whoopi Goldberg is an American actor, comedian, author, and TV personality whose real name is Caryn Elaine Johnson. She has won many awards, and she is one of only 17 entertainers to have won the EGOT, which is an Emmy Award, a Grammy Award, an Oscar, and a Tony Award.
Whoopi Goldberg has defended the 1974 Mel Brooks film Blazing Saddles, which has been called racist by some people online. Goldberg, who is 67 years old, said on (December 7) Wednesday's episode of The View, "Leave my Blazing Saddles alone! Don't make me come for you!"
The EGOT winner said that the film, which has a black sheriff as its main character and pokes fun at racism, "deals with racism by coming at it right, straight, out front, making you think and laugh about it – because, listen, it's not just racism, it's all the isms, he hits all the isms." Whoopi had put a clause in her will to stop unapproved biopics about her following her death.
Let's take a look at Whoopi Goldberg's relationship as well as her net worth in this article.
Whoopi Goldberg's Net Worth
According to Celebrity Net Worth, Whoopi Goldberg has an estimated net worth of $60 million. Whoopi had a very successful movie career from the middle of the 1980s to the end of the 1990s. Many people believe that her annual salary for The View alone is around $5 million to $6 million, while some believe that it's as much as $8 million.
Also read: Know About Xander Bogaerts' Wife And His Net Worth
The remaining of her net worth comes from a variety of projects, such as blockbuster hits like Ghost and The Color Purple and her book projects.
Whoopi Goldberg's Husband: Is She Married?
Whoopi Goldberg may not be married right now, but that doesn't mean she doesn't know what marriage is about. In fact, the host of The View has been in many relationships, including ones with Alvin Martin, David Claessen, and Lyle Trachtenberg, all of whom she has been married to before.
Alvin Martin
Whoopi's first and longest marriage was to Alvin Martin, her former drug counselor. The couple was married in 1973. In May 1973, when Whoopi was only 18 years old, she gave birth to their only child, a daughter named Alex. But they broke up in 1979 after being together for six years. Reports say that Alvin never married again after they broke up.
David Claessen 
Whoopi walked down the aisle for the second time with cinematographer David Claessen in 1986, years after she broke up with Alvin. Before they split up in 1988, they had only been married for two years and didn't have any kids. After they got divorced, David went on to marry his second wife, Karen Green, from 1992 to 2002. 
Also read: Who Is Aaron Judge's Girlfriend And What Is His Net Worth?
Lyle Trachtenberg
Whoopi's last marriage was in 1994 to actor and ITSE union organizer Lyle Trachtenberg. Like her second marriage, they didn't have any kids and were only married for a year before splitting up in 1995.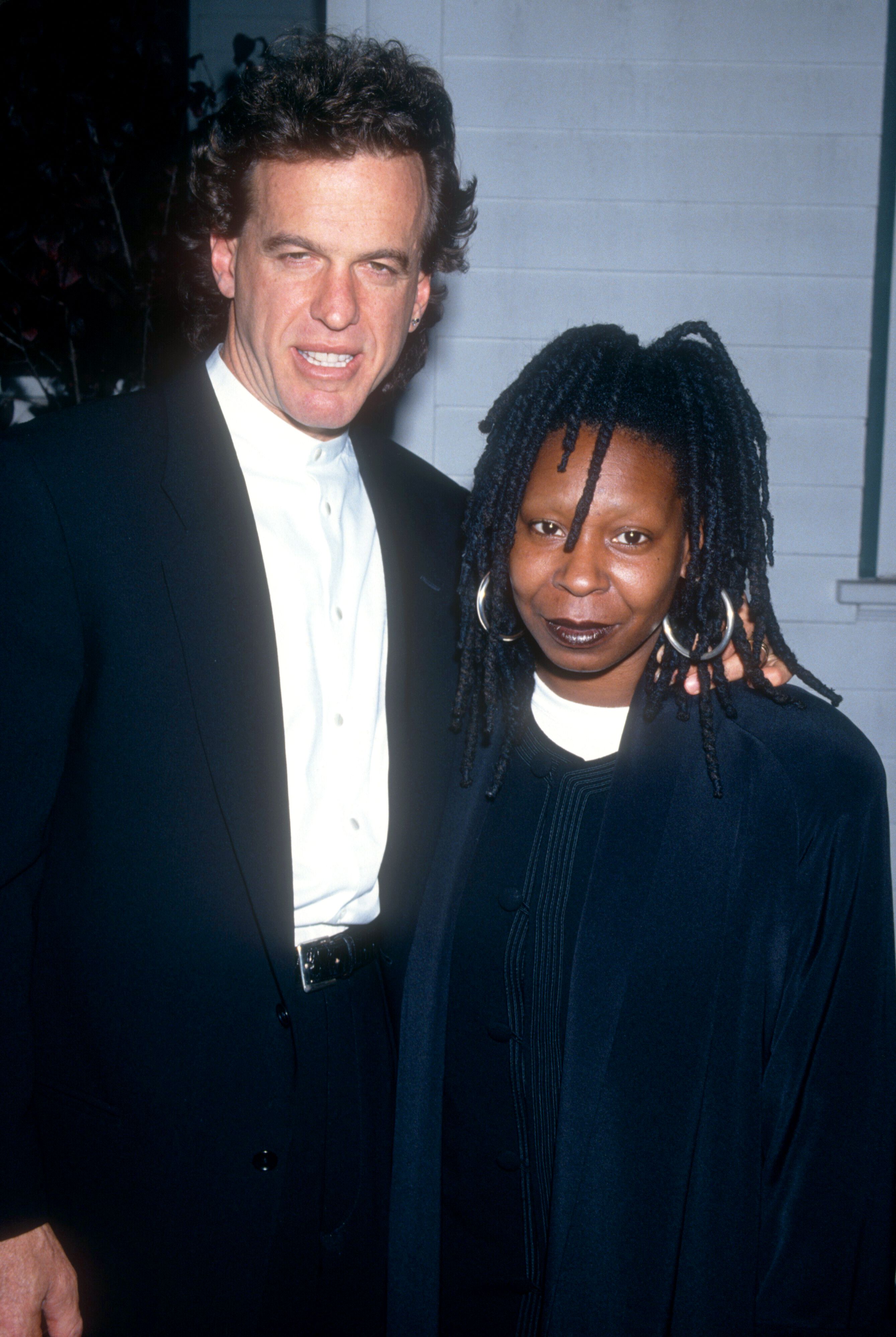 "It took some time, but I recognized that I was trying to transform myself into something I wasn't prepared for, a man." It was not his fault. "I had three chances at relationships," Whoopi told The New York Times Magazine. "I was the common denominator in all of my bad marriages." My dedication was never that strong. I can now declare that I was never truly in love."