Jarrette Jones and Iyanna McNeely are two of the contestants on Love Is Blind season 2.
Iyanna is a program coordinator from Chicago, Illinois, and she is 27 years old. Since January 2020, Iyanna has been a project coordinator at Golden Surrogacy.
On the other hand, Jarrette, who is 32, works as an associate project manager for Blue Cross and Blue Shield of Illinois, Montana, New Mexico, Oklahoma, and Texas. He started working for the company in 2014 as a project manager coordinator. Since then, he has been promoted to a senior project manager coordinator, a product delivery consultant prior to his current position.
On Love Is Blind season 2, Jarrette Jones and Iyanna McNeely have a hard time getting to the altar . Even getting engaged isn't a smooth ride. Fans have seen a lot of couples break up on the show, but Iyanna and Jarrette are the first couple to get divorced after getting married on the show.  The couple broke up less than a year after people watched them fall in love during  Marriage Experiment. Iyanna and Jarrette had problems early on in their relationship because Iyanna was Jarrette's second choice for a wife.
Here's everything you need to know about Iyana and Jarette divorce on the set of Love Is Blind.
Also read: David Beador Getting Divorce From His Second Wife Lesley Beador!
Reason Behind Jarette and Iyana Divorce
Iyanna McNeely and Jarrette Jones, a couple from Love Is Blind Season 2, ended their relationship. The two reality stars announced the news in a joint Instagram post last month. They said they had "given it a lot of thought" and will now start the process of getting a divorce.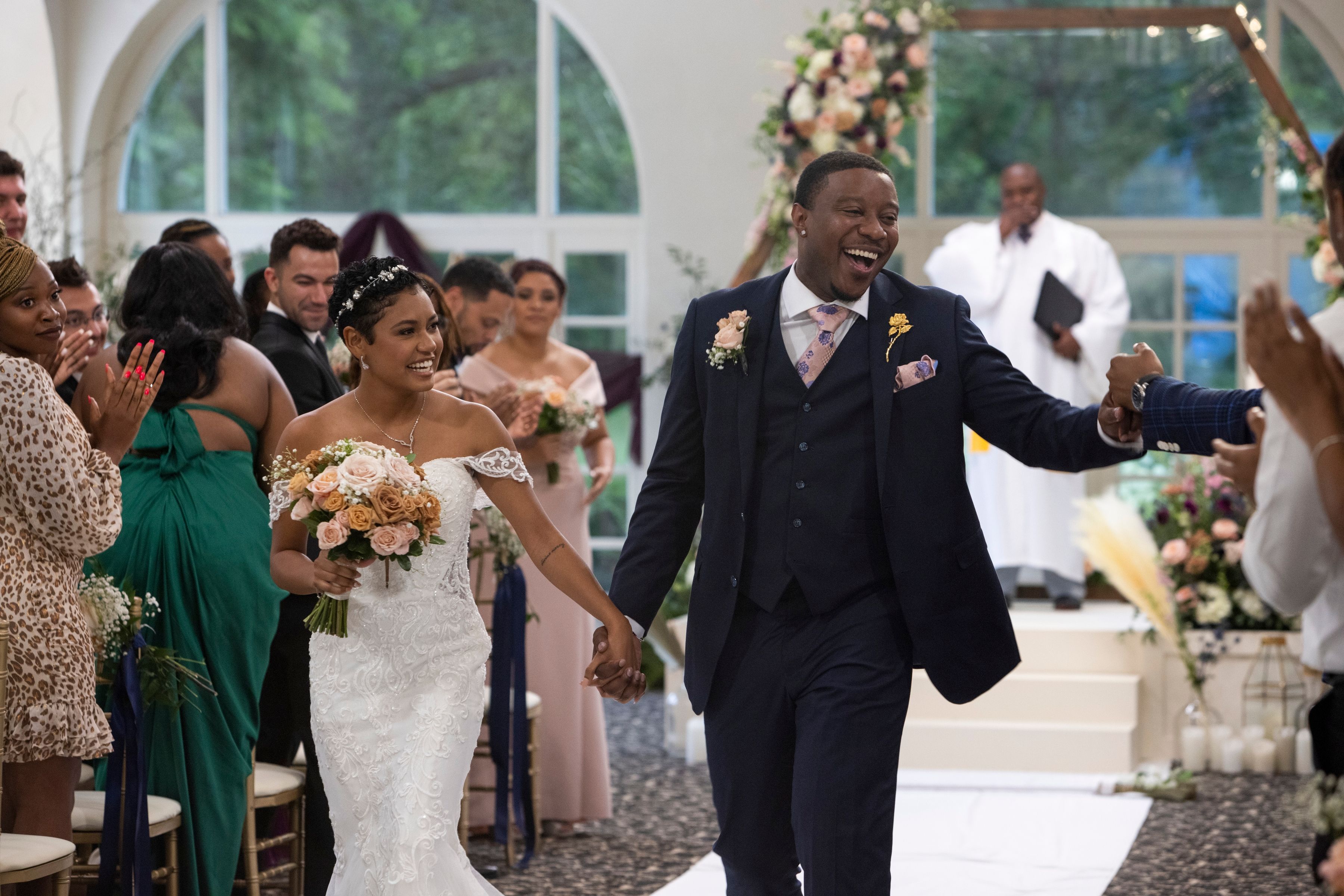 "Family, what's going on? After a lot of thought, we're sad to say that we've broken up and will start the process of getting a divorce "the start of the statement. "We love each other, but our lives are going in different directions, which is fine."
McNeely and Jones said that it wasn't easy to make this decision, but they will "always wish each other the best."
"We hope you all give us some space as we close this chapter of our lives," they said next. "Thank you to our close friends and family for being there for us and loving us through this. Thank you, Love Is Blind's family and Netflix, for this once-in-a-lifetime chance and help. Each of you has filled our lives with so much love and happiness."
In the last part of their statement, they wrote: "This has taught us a lot about ourselves, about being vulnerable, and about love. We don't regret a single thing!"
Also read: Meet Salvador 'Sal' Perez's Girlfriend Jessica Palkovic!
Iyana Respond To Her Fans Regarding Their Divorce
After making the statement, Iyanna talked to fans on Twitter who were guessing about what happened. "We did our best," Iyanna told a fan who seemed to think Jarrette was to blame for the breakup.
Another fan questioned how well the marriage experiment works and if people can really fall in love without seeing each other. But Iyanna said that "depending on the people," the experiment does work. She went on to say that her divorce was caused by the fact that "marriage is more than love" and that "unfortunately, we didn't agree on anything else."