Will Hurd, born on August 19, 1977, is an American politician and former CIA clandestine officer. He served as the U.S. representative for Texas's 23rd congressional district from 2015 to 2021, covering a vast stretch along the U.S.-Mexican border from San Antonio to El Paso. Hurd's dedication to public service became evident after a nine-year tenure with the CIA, during which he decided to run for Congress in 2010. Although he was initially defeated in a runoff primary, Hurd persevered and successfully secured a congressional seat in 2014. Throughout his tenure, he gained recognition for his expertise in technology, cybersecurity, and his commitment to bipartisanship.
On June 22, 2023, former U.S. Representative Will Hurd made a significant announcement that he would be seeking the Republican nomination for president of the United States in the 2024 election. Known for his expertise in technology and cybersecurity, as well as his bipartisanship, Hurd aims to present a contrasting vision to that of former President Donald Trump. Alongside this important declaration, Hurd's wife, Lynlie Wallace, stands by his side, providing support and encouragement throughout his political career. This article explores the role Lynlie plays in Hurd's life, their journey together, and her steadfast support for his presidential aspirations.
Meet Lynlie Wallace: The Woman Behind Will Hurd
Lynlie Wallace is the wife of Will Hurd, and their relationship has been a source of strength throughout Hurd's political journey. The exact time they met remains unclear, but they tied the knot on December 31, 2022. Lynlie's unwavering support for her husband is evident in her social media posts and public displays of affection.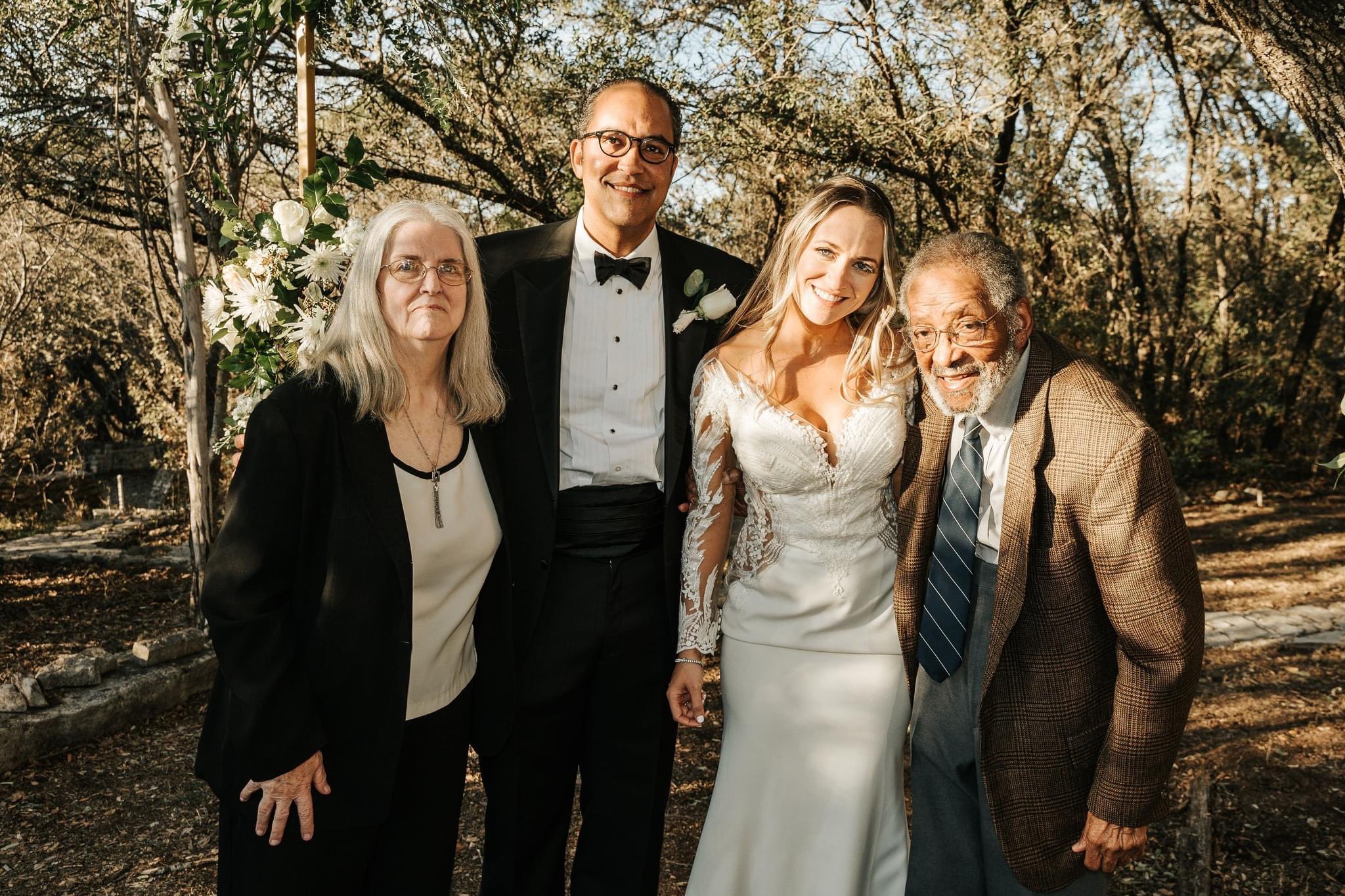 Lynlie Wallace has an impressive background in politics and law. She graduated from Angelo State University with a Bachelor of Arts in Government and went on to earn her Juris Doctor from St. Mary's University School of Law. Lynlie served as the Chief of Staff for State Representative Lyle Larson for nearly 12 years, demonstrating her commitment to public service.
In March 2022, Lynlie left Larson's team to become the Legislative and Regulatory Counsel for Focused Advocacy, LLC. She expressed her enthusiasm for joining the team and shared her dedication to advocating for local communities at the Texas Legislature and in state regulatory matters. Lynlie's professional journey aligns closely with Hurd's political career, allowing them to support and understand each other's aspirations.
Also Read: Meet Kai Havertz's Girlfriend, Sophia Weber: Relationship Info
All About Lynlie And Hurd's Wedding
Lynlie and Hurd's wedding took place in an intimate ceremony held in their own backyard in Helotes, Texas. They were surrounded by their loved ones as they exchanged vows and celebrated their union. Lynlie's excitement and gratitude were evident as she took to Instagram to share the news, expressing her anticipation for the future as a married couple. Her dedication to their relationship was further emphasized on Valentine's Day when she dedicated a heartfelt post to her husband, acknowledging the love, laughter, and companionship he brings into her life.
Also Read: Who Is Josh Kiszka's Boyfriend As He Comes Out As Gay
Lynlie and Hurd's support for each other's careers is evident in their public statements. When Hurd released his book, "American Reboot," Lynlie proudly posted photos of the book on Instagram, expressing her pride in his accomplishments. She acknowledged the role she played in the project, highlighting its significance and encouraging others to read it. Hurd reciprocated the support in the acknowledgement section of his book, thanking Lynlie for teaching him politics and encouraging him to write. Their partnership has been instrumental in Hurd's personal and professional growth, and their mutual dedication to each other is evident throughout their journey.