Farah "Cocoa" Brown, born on October 9, 1972, is a multi-talented American actress, writer, and stand-up comedian, gained recognition for her groundbreaking work as a female black comedian, which eventually propelled her into prominent roles in movies like The Single Moms Club and Ted 2.
Hailing from Newport News, Virginia, Cocoa Brown is recognized as an exceptionally gifted comedian and performer of our time. Born as Farah Brown, she fearlessly commands the stage with a remarkable combination of passion and genuine introspection, delivering an unforgettable experience that can only be described as a powerful force of nature.
She was previously married to Brian Ganter. This article aims to illuminate Cocoa Brown's current relationship status and provide insights into the reasons behind her divorce.
Cocoa Brown's Former Husband: Brian Ganter
Let's take a closer look at Cocoa Brown's husband and his background.
The former husband of actress Cocoa Brown named Brian Ganter, was married to her for a brief period in the early 2010s. He has made a name for himself as a prominent figure in the entertainment and television industry, often associated with commercial roles.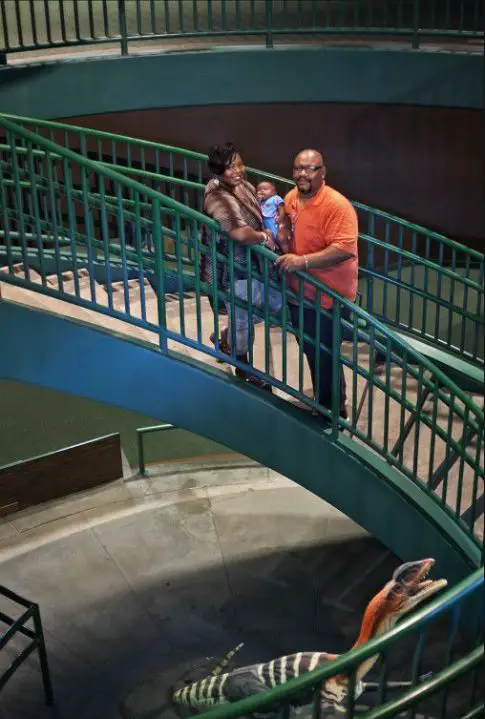 He has acted in more than 35 projects listed on his IMDb profile. He started his acting career in 1995 with the role of Earl in Texas Playback. Some of his notable appearances include Donna on the Go, Game Shakers, Sideline Confession, and many more.
In his younger days, Bubba had dreams of becoming a football player and showed great talent as an athlete. He even received a full-ride scholarship during high school. However, an unfortunate injury put an end to his aspirations of becoming a professional football player. Despite this setback, his injury ultimately led him to pursue a career in the entertainment industry. Before entering the entertainment field, Ganter worked as a personal bodyguard for Jordan Knight.
Also Read: Who Is Linda Cardellini's Husband? Meet Her Fiance Steven Rodriguez
Cocoa Brown's Romantic Journey And The Reasons Behind Her Divorce
Driven by her desire to experience marriage, Cocoa, an African-American actress, made the decision to wed Brian Ganter at the Virginia Living Museum in Newport. Surrounded by 300 guests, the comedian joyfully exchanged vows with her husband. In 2011, Cocoa even shared glimpses of her married life on Twitter, leaving both her fans and herself unaware of the challenges that lay ahead.
In 2014, Cocoa openly expressed conflicting feelings about her marriage. She shared that while she enjoyed the idea of being married, she ultimately disliked her own marriage. Cocoa's marriage encountered difficulties when she became pregnant. During the filming of Tyler Perry's The Single Moms aClub, she was already estranged from her husband.
Furthermore, by the time the movie was released, she had finalized her divorce, without disclosing the reasons behind their separation. She felt that it was holding her back and causing her to fear the stigma of being an unmarried mother. As a result, she made the difficult decision to walk away from her husband.
Also Read: An Insight Into John Oliver's Wife And Their Relationship
Cocoa Brown's Children: A Closer Look
In addition to being a businesswoman, Cocoa Brown also fulfills the important role of a mother. Her son, named Phoenix. Despite being just 7 years old, Cocoa Brown's son Phoenix already has aspirations for his future. He adores his mother so much that he envisions living with her and his future wife in the basement of her house.
Cocoa shares that she is already protective of her son, knowing that girls start showing interest in boys at an early age. In fact, since Phoenix was in pre-kindergarten, they have been arranging "play dates" with their daughters to foster friendships.