On Tuesday, Republican Senator Marco Rubio proposed bipartisan legislation to ban China's popular social media app TikTok, increasing pressure on owner ByteDance Ltd due to U.S. suspicions that the service might be used to spy on Americans and restrict content.
The Averting the National Threat of Internet Surveillance, Oppressive Censorship and Influence, and Algorithmic Learning by the Chinese Communist Party Act (ANTI-SOCIAL CCP Act) would make it illegal for any social media company in China or Russia or under their control to operate. It has the backing of Republicans as well as Democrats,
Mike Gallagher, a Republican, and Raja Krishnamoorthi, a Democrat, are behind a similar bill in the U.S. House of Representatives.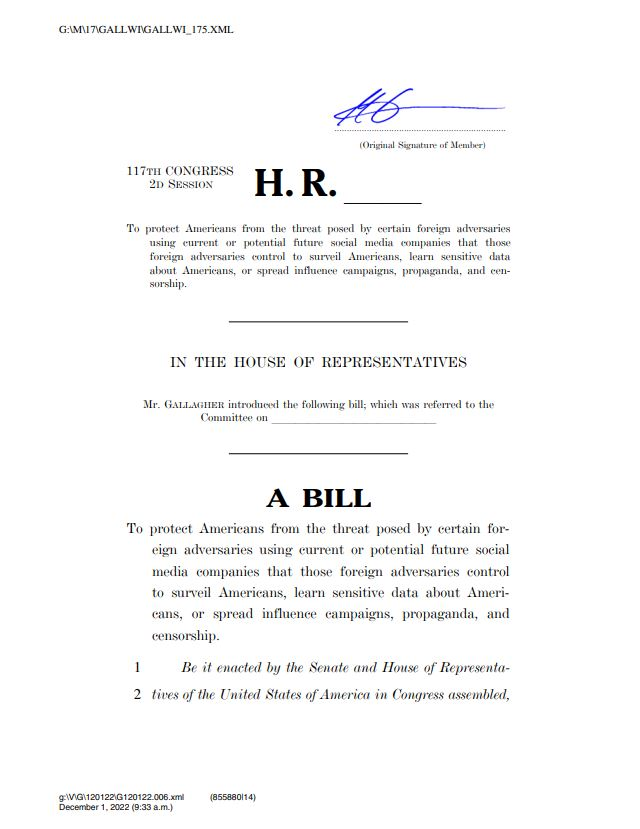 The bill names TikTok and its parent company, ByteDance, as social media companies for the purposes of the law. In an opinion piece in the Washington Post last month, Rubio and Wisconsin Republican Rep. Mike Gallagher, who is one of the bill's sponsors in the House, said they planned to introduce the bill.
Many States Have Already Placed Restrictions On TikTok
The bill is the latest in a series of state-level restrictions on the use of TikTok on government-owned devices, all of which have been adopted by states governed by Republican governors. At least seven states, including Maryland, South Dakota, and Utah, have introduced such bills in the previous two weeks.
TikTok has been in protracted negotiations with the US government for years over a potential settlement that may allow the company to address the national security issues and continue servicing US users, so the recent flurry of action stands in stark contrast to those talks.
Rubio said in a statement that the federal government hasn't done anything to protect American users from the dangers of TikTok. "There is no more time to waste on pointless talks with a company that works for the CCP. It's time to ban TikTok, which is run by Beijing, for good."
Also read: Who Is Kyrsten Sinema Husband? Why Is She Leaving Democratic?
TikTok Claims 'Politically charged falsehoods' Behind The Bill To Ban It
Last month, Republicans in the House of Representatives put pressure on TikTok because they thought the company might have lied to Congress about how much user data it shares with China.
The top Republican on the House's energy and commerce committee, Cathy McMorris Rodgers, and the top Republican on the chamber's oversight committee, James Comer, wrote to TikTok to say that information given in a staff briefing seemed to be wrong.
In a letter to TikTok CEO Shou Zi Chew, Republican lawmakers said, "Some of the information TikTok provided during the staff briefing seems to be false or misleading, including that TikTok does not track the locations of U.S. users."
"TikTok collects a lot of data, some of which has nothing to do with the supposed purpose of the app, which is to share videos. Using TikTok on state IT infrastructure makes the country too open to Chinese infiltration operations "In a statement, Alabama Governor Kay Ivey said.
Texas, Maryland, and South Dakota are three more U.S. states that have banned TikTok on state-owned devices.
Indiana has also filed a lawsuit against the app, saying that it misleads users about China's access to their data and shows mature content to children.
A spokesperson for TikTok said in a statement on Monday, "We're disappointed that so many states are jumping on the bandwagon to enact policies based on unfounded, politically charged falsehoods about TikTok".  TikTok has also previously acknowledged that employees based in China can currently access user data.