Yung Joc, born Jasiel Amon Robinson, is an American rapper known for his energetic and catchy music. With hit singles like "It's Goin' Down" and collaborations with artists like T-Pain, he has left a mark on the hip-hop scene. Beyond his musical talent, Yung Joc has also gained attention for his appearances on reality TV shows. He has faced personal challenges in the public eye but has shown resilience and a commitment to growth, making him a multifaceted figure in the entertainment industry.
Beyond his music career, Yung Joc has been making headlines for his relationship with Kendra Robinson, his wife, and fellow cast member from Love & Hip Hop Atlanta. The couple's journey has been filled with ups and downs, and their recent appearance on Couples Retreat offers a closer look at their love, challenges, and growth as a couple.
The Love Story: Yung Joc And Kendra Robinson
Yung Joc and Kendra Robinson tied the knot in 2021, but their love story began long before that. The couple had been together since 2015 and was introduced to the audience during season 8 of Love & Hip Hop Atlanta. Over the years, fans have witnessed the highs and lows of their relationship, leading to various speculations about their future.
During the previous season of Love & Hip Hop Atlanta, the couple faced challenges related to infidelity and past indiscretions. It was revealed that Yung Joc had been in a relationship with Meda, a friend of Dancehall artist Spice, for years while being with Kendra. The revelation brought tension and uncertainty into their relationship.
Kendra expressed her seriousness about the issues they faced, clarifying that she wasn't blindsided by the drama orchestrated by the production team. She acknowledged her past infidelity as well, adding to the complexity of their situation. Despite the challenges, the couple decided to work through their issues and move forward together.
In a recent interview with Suavv Magazine, Yung Joc and Kendra Robinson emphasized the importance of building trust in their relationship. They revealed that they had purchased their dream home together and were focused on sifting through the negativity of the past. One of the key elements that strengthened their bond was their shared faith in God.
The couple emphasized the role of faith in their marriage, considering it as the foundation that helps them grow together. They spoke about the significance of prayer and seeking guidance from God both individually and as a couple.
Also Read: Ben Napier's Weight Loss: Wife Erin Napier Shows off His Transformation
Joc And Robinson's Challenges As A Public Couple
Being in the public eye comes with its own set of challenges for celebrity couples. Yung Joc and Kendra Robinson experienced firsthand how the spotlight can intensify relationship struggles. During one interview, Kendra expressed concerns about the impact of Yung Joc's past actions on their children. She wanted their daughters to have a positive example in their father and urged him to set the right example for them.
Yung Joc, on the other hand, asserted that he had always been supportive and protective of his family. He acknowledged his mistakes but defended his integrity and the positive changes he had made in Kendra's life.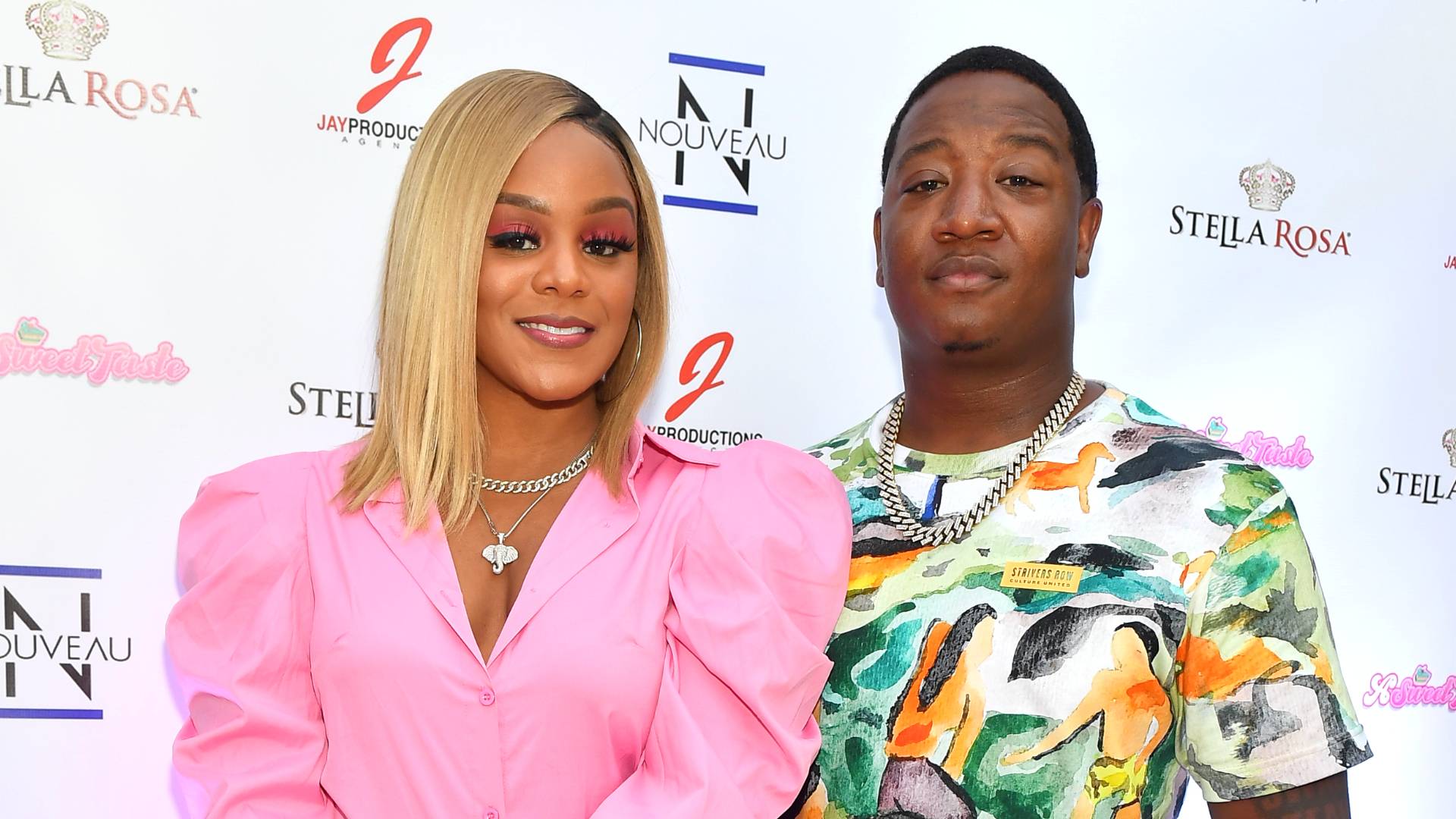 Also Read: Meet Jill Martin's Husband As She Reveals Breast Cancer Diagnosis
The candid interview with Suavv Magazine turned into a therapeutic session for the couple. It provided them with an opportunity to address their issues openly and honestly. Yung Joc urged Kendra not to reveal everything to the public and emphasized the importance of privacy in certain matters.
This conversation allowed them to understand each other's perspectives and grow as individuals and as a couple. It showed that despite their challenges, they were committed to making their marriage work and were willing to face their problems head-on.
Yung Joc and Kendra Robinson's relationship is a testament to the power of love and redemption. Despite the difficulties they faced, they chose to stay together, work on their issues, and grow as a couple. Their journey highlights the importance of trust, communication, and faith in overcoming challenges in a relationship.