If you've ever looked at Kylie Jenner's Instagram, you might know Stassie Karanikolaou, who goes by the name StassieBaby. Stassie Karanikolaou was known at first because of who she knew, but now she is known as a top-ranked influencer and businesswoman.
Kylie was famously best friends with Jordyn Woods for years, but when Jordyn got caught cheating on Tristan Thompson, that friendship went up in flames.
Anastasia Karanikolaou, also known as "Stassie," is only 25 years old, but she has already become a model and a successful influencer. On Instagram alone, she has an incredible 10.9 million followers.
As is common with the wild west that the Internet is, some people started making assumptions that Kylie Jenner and Stassie are dating. In this article, we would find out the truth about these rumors and show that they are not true.
Kylie Jenner And Stassie Are Not Dating But They Have Been Good Friends For Years
Anyone who follows Kylie Jenner knows that Anastasia Karanikolaou is her best friend. In fact, in 2019 and 2020, the two women posted a lot of beautiful photos of themselves together on Instagram and soon became known for how well they matched. Both women have a lot of followers on social media.
Kylie and Stassie have been friends for almost a decade. They met when the reality star went to Barnes & Noble for a fan event. Stassie and Kylie were so close that they were quarantined together with Stormi at Kris Jenner's second home in Palm Springs. They both even got tattoos about Stormi.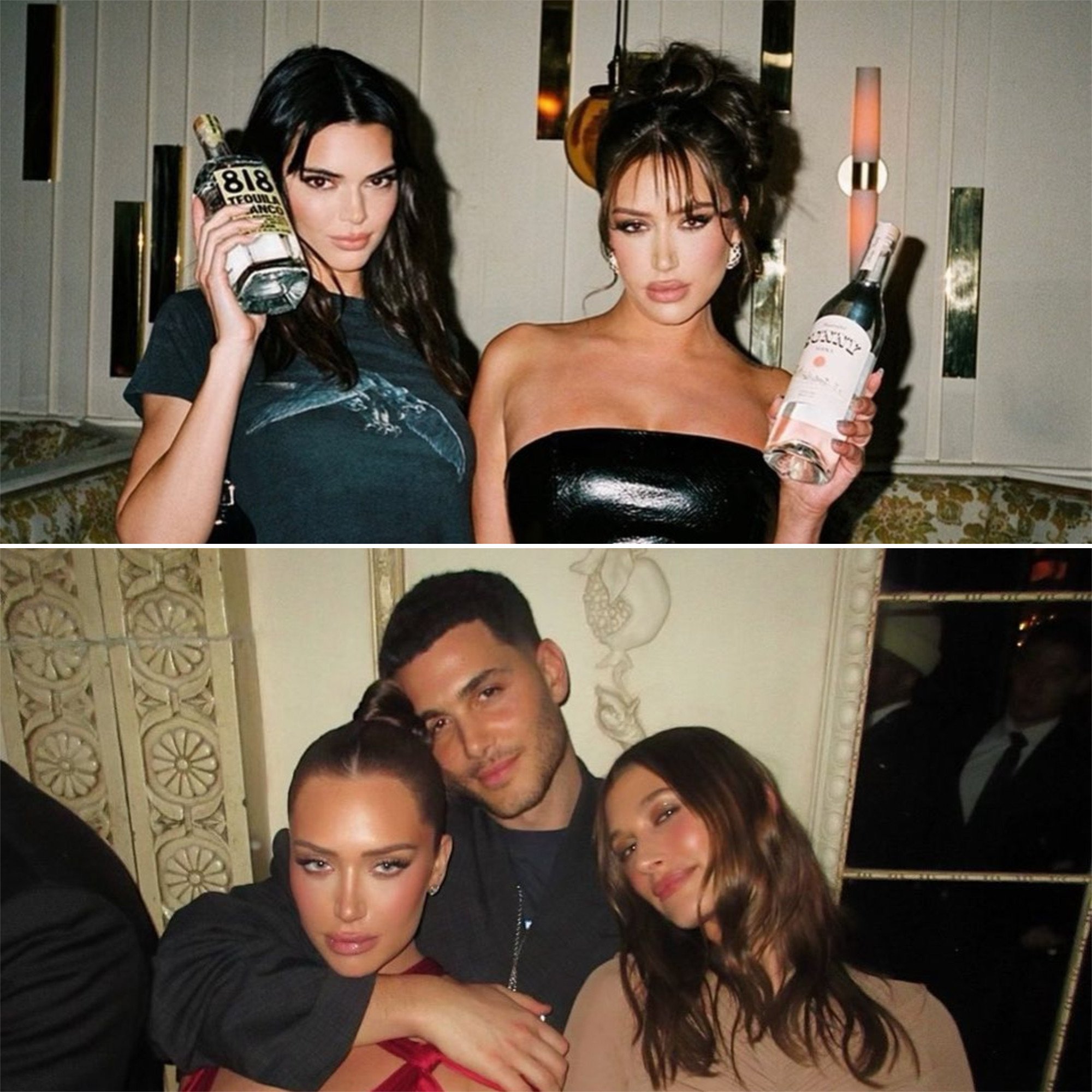 Stassie told Bustle in an interview that they have known each other since they were 13 years old. "It's crazy because I've known this girl since I was 13 years old. If you think we're not friends because we haven't posted a photo together in a month, you're crazy "she said.
As for their love lives, Stassie was involved in several high-profile relationships with the latest one with Noah Centineo. That relationship didn't last, either, and she doesn't seem to be dating anyone at the moment. Kylie on the other hand had her fair share of relationships too. Kylie Jenner and Travis Scott may have been dating a while with their relationship having its own ups and downs. Now, fans think that Kylie may officially be single.
Also read: Who Is Mimi Morris' Husband? All You Need To Know!
Are Kylie Jenner And Stassie Still Friends?
Many of Kylie's followers assumed that she and Stassie's relationship had broken up because she suddenly stopped sharing images of them together.
The rumors that that Kylie Jenner and Stassie are no longer friends were further lent credence after she put down her best friend in a new video.
At a high fashion event over the weekend, Kylie seemed to ignore Stassie.
In the clip, which was shared again on Reddit, the reality star stood ready to model her outfit at the Coperni show.
The TV star was wearing a beautiful blue cocktail dress, blue sunglasses, and long, straight, dark hair.
At the same time, Stassie sat next to her in a lavender outfit that made her look very thin.
The model tried to show Kylie something on her phone, but Kylie, who has two kids, quickly turned away from her best friend.
In response, Stassie rolled her eyes and turned her attention back to the fashion show.
Fans were shocked by the fight, and they took to the comments to talk about a possible break in their friendship.
"It seems as though they don't have any real friends. And that's true for everyone in their small circle of "friends," "second person agreed.
A third person said, "Well, she was trying to show her friend something, but Kylie just jumped up to take a picture."
Also read: Who Is Kevin Kreider's Girlfriend? Is He Dating His Ex Devon Diep?
"I've noticed that Stassie looks happier when she's with her other friends, like Fai and Victoria, than when she's with Kylie.
"I feel like when you go out with Kylie, everything is about her, and she seems so needy and high maintenance that it must be exhausting.
This story is currently under development and we would update our readers when further details emerge.