'Bling Empire' season 3 has been finally released on Netflix and fans across the world couldn't be more excited. One of the cast member of Bling Empire is Kevin Kreider, who is a model. Since the show started on Netflix in January 2021, the model-turned-reality-TV-star has been a fan favorite.
In the season 3 of Bling Empire, Kevin Kreider reunited with his ex-girlfriend, Devon Diep from nearly seven years. They ended Season 3 of Bling Empire as a couple, but it's not clear right away what their relationship status is now.
Kevin's fans are getting curious to find out about his current girlfriend. Is Kevin got back together with Devon Diep or does he have a new lady love.
In this article, we'll explore everything about Kevin Kreider's personal life and how much is his net worth.
Who Is Kevin Kreider Daing?
In an interview with ET, Kevin Kreider told that he's in a new relationship. Kevin also talked about his new love after his relationship with co-star Kim Lee ended. However, he didn't mention any further details about his current girlfriend.
Also read: Who Is Beabadoobee's Boyfriend? Did Beabadoobee And Soren Breakup?
People may assuming that he might be dating his ex-girlfriend, Devon Diep.
Is Kevin Kreider Dating His Ex Devon Diep?
As shown in season 3, Kevin recently got in touch with Devon Diep, who used to be his girlfriend. They broke up years ago because he was having trouble staying sober and they couldn't be together. He said that Devon was the only woman he had ever thought about marrying. After getting to know each other in Europe, the two decided to give their relationship an another chance.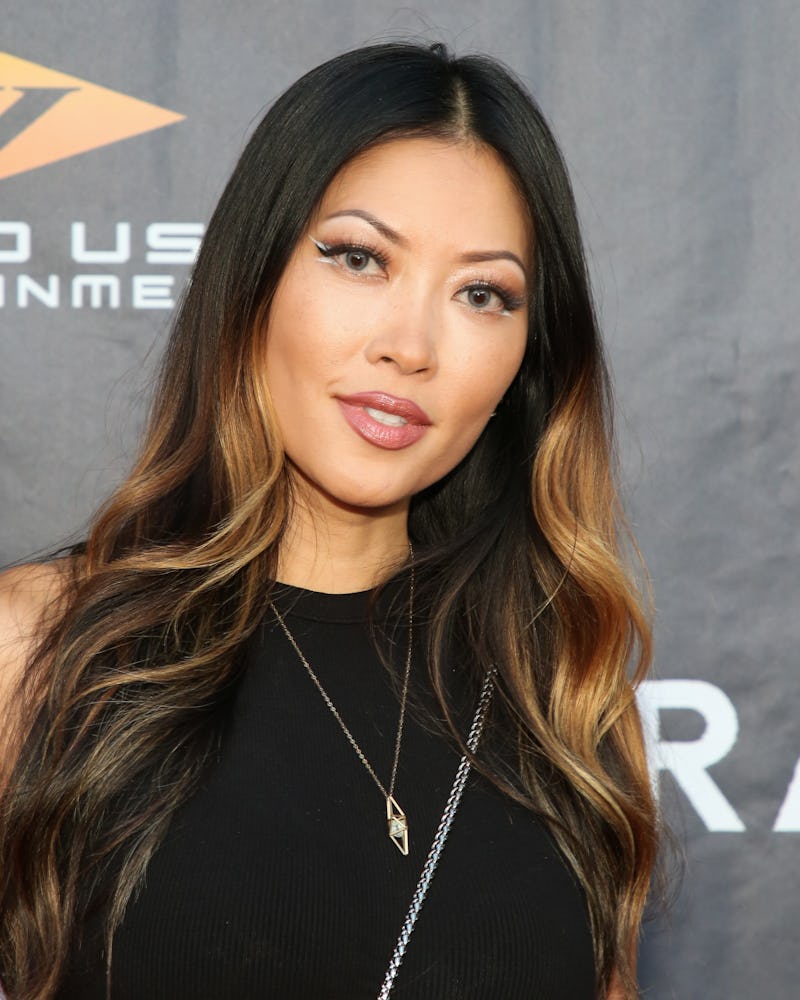 We did some digging to find out if the former lovers are still together, and it looks like Kevin will play her husband in Devon's upcoming music video for her song "Talk About." If you look at their Instagram pages, you can see that Kevin posted a video on August 26 of him hanging out with her and Christine.
Also, comments on Devon's Instagram post of the Bling Empire Season 3 trailer show that the two may have been dating. At the very least, it looks like there might be some history there.
Christine Chiu, who was also in the show, said, "I've never seen Kevin happier, so thank you for coming back."
Neither Kevin nor Devon has confirmed their relationship as of now. . We can only keep our fingers crossed that the two will get back together.
Kim Lee Said In Season 3 Trailer That 'Kevin Is Not Her Type'
In Season 2, Kevin made it clear that he wanted to take things with Kim to the next level. But after Kim put Kevin through several tests, including a lie detector test, she told Kevin that she wasn't ready for a relationship.
In the Season 3 trailer, Kevin talks to Kim about how she brought another guy around. Then Kim says something shocking: Kevin is simply not her type.
Also read: Who Is Sanaa Lathan's Boyfriend? Is She Married?
Kevin Kreider's Net Worth
People have made guesses about Kevin Kreider's net worth based on his profession. There are reports saying around right now that he's worth more than $10 million. He works as an actor, model, businessman, and social media influencer.