Vivian Howard is an experienced chef, restaurant owner, television personality, and writer. She is credited with starting the restaurants "Chef & The Farmer", "Boiler Room", and "Benny's Big Time".
Born in Deep Run, North Carolina, to parents who raised tobacco and hogs, Vivian Howard learned early on to appreciate how food changes with the seasons. Still, it took 23 years and a start in the advertising business to convince her that a career in food was possible.
After college, Vivian moved to New York for work, but she found the city's food and restaurant scene to be much more interesting. By working as a server at the Voyage in Greenwich Village, she was able to start learning from the restaurant's chef, Scott Barton.
She went on to learn from creative, cutting-edge chefs Wylie Dufresne and Sam Mason at WD-50 and later as a member of the opening team at Jean Georges Vongerichten's Spice Market.
Here's everything you need to know about her husband and divorce rumors.
Who Is Vivian Howard's Husband?
Howard got married to Ben Knight. Ben and Vivian met while they worked at the restaurant Voyage. They were the business's employees. Their love of food turned out to be the thing that brought them together and lit the fires of passion.
Also Read: Know About Karolína Plíšková's Boyfriend And Family!
Soon after, the two started walking down the aisle. A short time later, they had twins, Theo and Flo.
The four of them live in Deep Run, North Carolina, near Kinston, which Vivian likes to call the middle of nowhere. Their house is a big modern farmhouse with room for chickens, dogs, and a studio where her husband can paint.
Ben and Vivian's TV series was very popular. As a result, their restaurants became more popular. They support each other and each other's business ideas.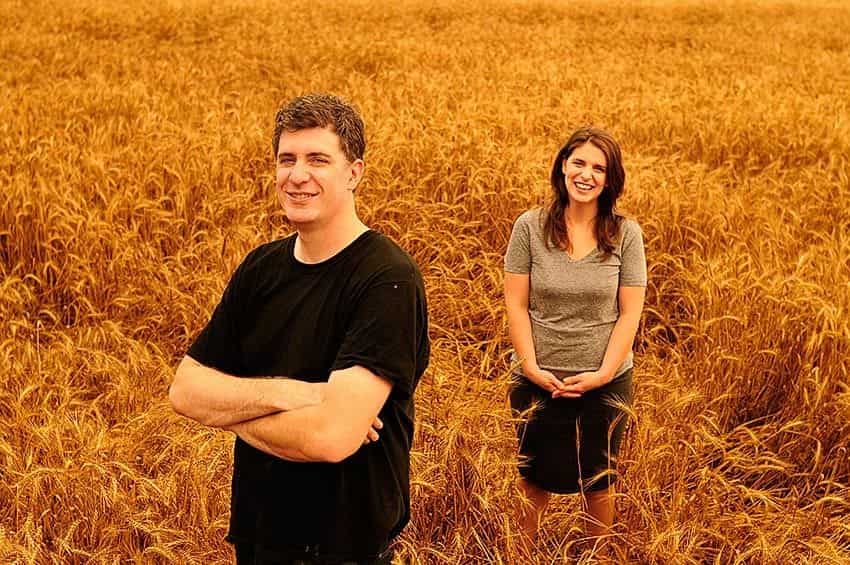 Is Vivan Howard Getting A Divorce From Her Husband Ben Knight?
By now, Vivian has told Garden and Gun magazine about her divorce under the title, "Love Languages, Decoded". She said, "In case you didn't know, I've been going through a divorce. And due to the nature of separating yourself from anything, I've not been at it alone. Rather, Ben and I have enlisted (independently, of course) a gaggle of therapists, lawyers, family, and friends to babysit our tedious lurch toward uncoupling. 
Also Read: Ray J Divorce From Princess Love – Reasons Behind The Split
Early in the process, someone from my side pointed out that relationships benefit from understanding each other's love language. I had heard of this "love language" stuff, knew that it stemmed from a self-help-ish book from the nineties, and dismissed its credo—I've always been confused as to why something that reflects someone's platitudes can be considered nonfiction. However, if I decide to try to couple up again, I plan to take my gaggle's advice and do my homework."
She also shared a post regarding this.
Based on this post and what she told Garden and Gun, it might be hinted that Ben and Vivian are splitting up.
The comment section of the post is stuffed with condolences for the Chef. A user wrote, "Divorce is hard whether you want it or not. My advice – never put the kids in the middle- it's between you and Ben. Sucks no matter which way, but you'll all be better in the end. Sending strength". Another user further added, "sorry you are going through this ❤️‍🩹 love and peace to you and your family".